How did you get into digital? What was before OnCrawl?

I've always been interested in the digital world and how algorithms connect concepts, which is essentially what happens when a search engine has to connect a search question with the content on a URL.
Before joining OnCrawl, I spent several years doing technical SEO for an agency.
Why did you join OnCrawl?
Early on during my time at a web agency, I become convinced of the necessity to place log analysis at the heart of a SEO action plan. After acquiring experience in the agency during more than four years, I decided to join OnCrawl, which is, in my opinion, the key to reaching many answers in SEO.
We have access to an enormous quantity of log data, which allows us to validate or dismiss certain theories, ideas, etc. In fact, I have the impression that this is the best compromise between a SEO job in an agency/publisher and working at Google: here, we have real access to data, and we can draw conclusions from it that are neither guesses nor political recommendations.
What can we expect from you in the future?
What I would like to do more of is communicate about concrete facts that can help SEOs and website owners to make the best decisions possible.
I believe that cross-analysis of data, which we can grosso modo class as a type of big data analysis, can offer many tangible and easily actionable solutions. In short, concrete results.
How do you see the future of technical SEO?
Machine learning and APIs are definitely big ones. SEO tools will become a lot more sophisticated. They have to be able to understand and work with very complicated algorithms.
Machine learning can allow SEO tools to make reasonable predictions about ranking and engagement based on calculations that we might not notice or understand.
And APIs allow tools to communicate with each other and with search engines directly, handling data in ways that can be tailored to each website and each SEO requirement. We're not just dealing with simple weighted keyword placement anymore.
Big Data is also an important issue as the number of pages on the web–and the number of pages on major websites–is growing exponentially. Understanding trends means that we need to use appropriate ways of processing and looking at the data.
SEO 2019 predictions? Will UX replace SEO?
No predictions from me!
That said, Google is working a lot harder to keep people on their site, so SEO is going to need to develop new types of content that attracts users but can't be reproduced on Google, and to measure brand engagement and notoriety on search pages where there are no click-throughs to the website.
I see a lot of changes in the future, but I'd be looking far beyond 2019. Change is often slow, even in a fast-moving industry like SEO. This is partially because there's a lot of resistance, as we can see from the reactions to Google dropping rel next/prev as an indexing factor.
It can also be hard even for Google to keep up with changing technologies, as we know from the gap between the browser version googlebot uses and the version of Chrome you probably have installed.
People to follow? And why…
Conferences to attend?
I recommend Brighton SEO and WebIsland. They both have a great atmosphere and you can't come away without learning a lot.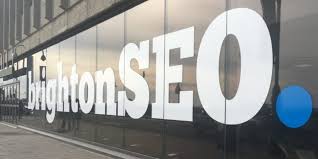 Blogs to read…?
My three favorite blogs are probably:
And of course the blogs I write articles on:
Your biggest SEO challenge?
Evangelize log analysis!
Your best SEO advice?
Monitor and analyze your log files! You can learn a lot about why your site performs the way it does from how and when Google explores it.