Gone are the days when blog was considered a hobby of nerds and regarded only as a tool to express and share one's feelings, opinions or personal experiences. Today it has become an exceptionally powerful marketing channel that helps businesses build brand awareness, boost online visibility, drive more relevant traffic and improve customer engagement. In fact, according to HubSpot's State of the Inbound 2018 report, 55% of marketers say blog content creation is their top inbound marketing priority.
To Blog or Not To Blog?
While there are many smart businesses that are already successfully harnessing the power of blogs , there are still many those that are reluctant to start blog for a number of reasons.
If you run a small business, chances are that you've been wondering if it's worth the effort. The answer is a resounding YES". Whatever the size of your business, blog is an effective way to build relationships with your target audience and support your business growth. Here are some impressive stats to consider:
81% of companies consider their blogs "useful," "important," or "critical." (Hubspot)
78% of CMOs think custom content is the future of marketing. (Hanley-Wood Business Media)
Companies that blog have 97% more inbound links. (Hubspot)
Small businesses that blog get 126% more lead growth than small businesses that do not blog.
(ThinkCreative)
Companies that do moderate blog posting between 1-2 times per month have 67% more sales opportunities than companies that do not blog. (InsideView)
On average, a company only has to write between 21 and 54 blog posts to potentially increase their traffic by 30%. (IMPACT)
81% of U.S. online consumers trust information and advice from blogs. (BlogHer)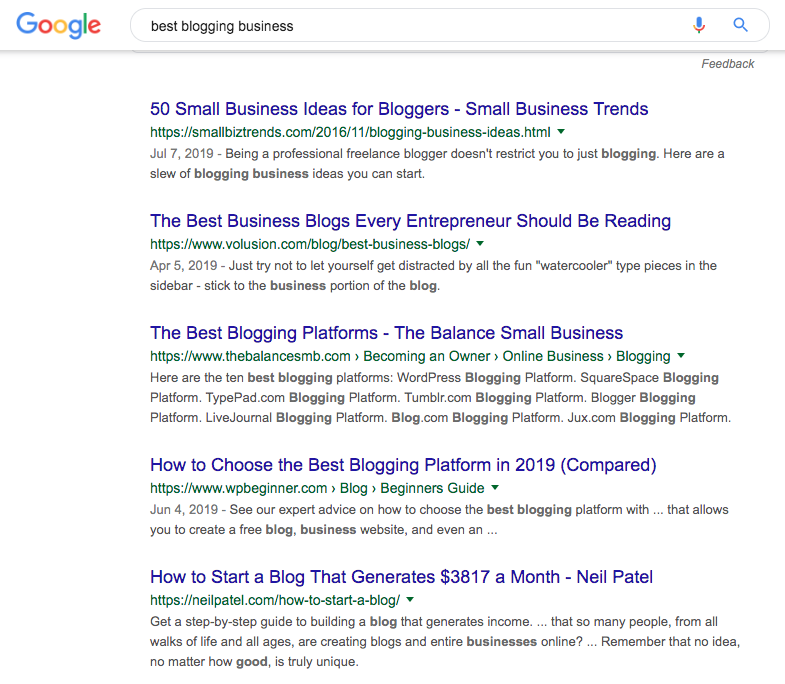 5 Undeniable Benefits of Blog as a Business You Can't Ignore
Haven't you starting blog for your business yet? While it certainly takes time and resources to build up a quality blog, there are undeniable advantages of blog for business. Below are 5 major benefits that might convince you to start today if you haven't already done so.
It helps to drive more traffic to your website
Naturally, every modern business is always looking for ways to drive more traffic to their website. Each time you write a blog post, you are adding to the number of indexed pages of your site. Which basically means you are creating yet another opportunity for your brand to show up in search engines and increase traffic in organic search. A quick tip: watch out for these 5 commonly overlooked blogging mistakes that can affect your SEO rankings.
This also allows you to insert those relevant keywords that your potential customers will use to search for the types of products or services your business offers. Numerous researches show that both B2C and B2B companies are winning from that. Moreover, HubSpot found that among those who use e-mail marketing, companies that blog get twice as much traffic from their email than those who don't.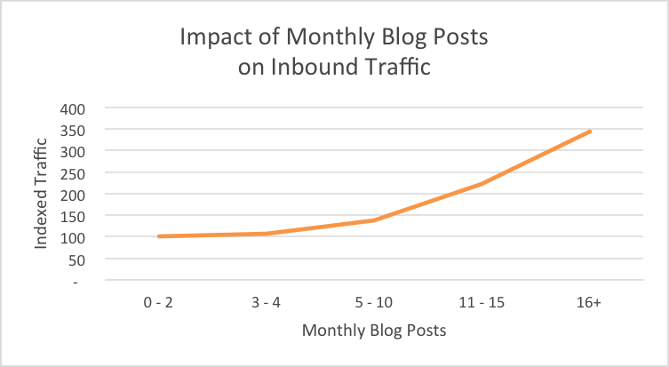 It helps to convert that traffic into leads
Once you have more traffic coming from your blog, you have a perfect opportunity to convert that traffic into leads. How does it work? Simply by adding a lead-generating call-to-action to every blog post. That could be something like offering free trials, e-books, webinars, whitepapers – any valuable content asset for which potential leads would be willing to exchange their information.
And what's more, having a live chat option available across all your blog pages can additionally help you convert leads into customers by sending them proactive chat invitations and offering them timely help in case they have questions about your products or services.
It helps to develop and strengthen relationships with existing and new customers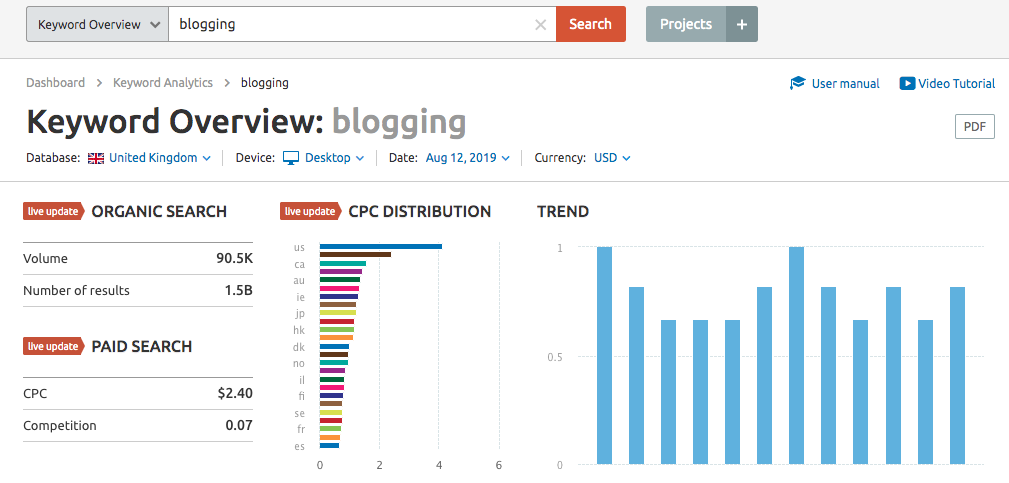 Blog helps businesses to build meaningful connections with customers and prospects through a two-way conversation. Allow comments and get feedback. Ask your readers questions at the end of your blog posts.
This will get the conversation going.
By responding to those comments you build rapport with your audience, improve engagement and gain valuable insight into what your customers are actually looking for.
Additionally, blog as a business allows you to:
show your potential and existing customers
personal side of your business
share your voice, vision, corporate standards
and what you and your employees are passionate about
This definitely adds up to building trust with your audience. According to stats, 90% of consumers find custom content useful, while 78% believe that organizations providing custom content are interested in building good relationships.
It helps to establish your business as an industry leader
Blogs are one of the best ways to position your business as an authority in your field. You can achieve that by sharing industry-related information and showing your prospects and customers that your business is knowledgeable. The payoff can be huge.
While your prospects will be more likely to turn to you when they are finally ready to buy.
It drives long-term results
Once your blog post gets ranked in Google, you can get continues traffic and leads from that post for months!
Though it's still important to create new blog posts, older ones can remain relevant to your readers for a long time.
A quick tip: your old blog posts that have already gained authority and high ranking over time and are bringing in a good amount of organic traffic and quality leads can be easily updated to serve your current goals.
Quick tip! Consider affiliate links
Checklist: How to Build and Run an Effective Business Blog
Ensure your blog and website are on the same domain
Know your target audience and their needs
Generate enough blog posts to achieve your traffic goals
Create content that solves the problems of your customers
Use quality visuals on your blog
Include a clear call to action in every blog post
Respond to blog comments in a timely manner
Allow for blog subscribers
Integrate social share buttons
Ensure your blog is completely SEO optimized
Promote your content via social media and build email list
Final Thoughts
Business is a great way to enhance your inbound marketing tactic. Drive more traffic to your website, increase engagement and attract more perspective customers.
If you haven't adopted the practice yet, you might be at a serious disadvantage to your competitors. Fortunately, it's never too late to get started! If you need some inspiration – check out these 7 awesome corporate blogs, learn from their examples.
Let your blog be one of the main successes of your business. In the future, it may become your source of income if you turn it into affiliate marketing. Who knows it may be perceived as your primary business model.
Many bloggers started of with personal blog first, turning this dream into full time job.
Are there any other significant benefits of business blogs that weren't mentioned here? Feel free to share your experience in the comments below.