"Marketing is no longer about the stuff that you make, but about the stories you tell." –Seth Godin, Bestselling Author and Blogger
Using Instagram tools makes things so much easier for you, especially if you have a business to run and a lot to do each day.
The tools can help you to gain new followers, schedule posts, see analytics in a more detailed form, and teach you how to make the most of each post you upload.
Not all of them cost money, and many of the paid ones are actually really affordable.
So, without further ado, here are 20 Instagram tools that you can't live without – free and paid alike.
Free Instagram Tools
"Marketers need to build digital relationships and reputation before closing a sale." – Chris Brogan, Chief Executive Officer of Owner Media Group
If you don't have the funds to spend on monthly or annual payments, or you simply want to test the water before you dive in, these free tools are some of the best that we have found on the web.
Pixlee is all about creating a better and more authentic marketing experience, helping you to reach the people your business needs, and also showing you how to build strong and lasting relationships with each of the customers in question.
You get analytics reports every week that are incredibly detailed so that you can see where you are going right, and where things might need to be changed a little.
It assists with using the right hashtags, finding influencers, and conducting product research – essentially everything you need to really make your Instagram work well.
Used by: SONOS, Air New Zealand, Rawlings
Picture
This analytic tool gives you an excellent amount of detail when it comes to discovering who the top Instagram users are, the number of likes they have, and the comments on each photo/video that they upload to their account.
It uses a Chute algorithm that takes key data into account when calculating results – including the posting time and the amount of traffic generated by that.
You can sign in with your Instagram account, and from that point, you are essentially ready to go.
It will display your interactions with others, what they like, don't like, and how much traffic is coming in.
Review: https://tech.co/news/picture-io-measure-influence-instagram-2016-06
This free tool works for both Instagram and YouTube, giving you a wider reach without charging you a penny.
It allows you to search any account across these two platforms, so you can track the analytics and receive daily updates on them.
The data retrieved is not just completely accurate, it is also powerful, with full statistics without worrying about the finances. It even allows for competitor analysis, so you can remain two steps ahead at all times.
Everything from growth to engagement is monitored so that you are always in the loop.
Paid Instagram Tools (Up to $100 Per Month)
"We need to stop interrupting what people are interested in and be what people are interested in. – Craig Davis, former Chief Creative Officer at J. Walter Thompson"
If you are prepared to spend a little more on your tools, we have just what you need in order to get started. Below, you will find each of our top picks from reputable companies that aim to serve you well.
This particular tool is all about increasing your follower count and getting your name out there, but without using bots (something that can be very damaging to your reputation).
Instead, it uses targeted marketing to help boost your social media presence, and they don't just work with Instagram either. You can use their services for Pinterest, Twitter, and LinkedIn, with account cleaning services available if needed.
The prices are also incredibly reasonable, so you won't find that you're breaking the bank in order to get great results.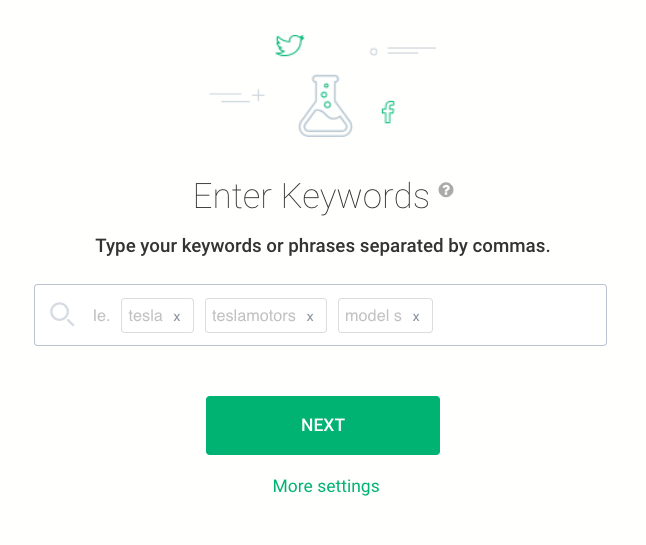 One of the biggest tools out there, Brand24 will let you discover what people are saying about your brand, give you immediate access to any mention of your company across the internet, and neatly organise your mentions into positive, neutral, and negative categories for your convenience.
It lets you engage with your customers faster, see real-time analytics, and show you how to improve the way in which you communicate with them.
It's a tool that can really help your business grow, and for a good price. The Plus package is $49pm, Premium $99pm, and Max $399pm.
Used by: Ikea and Uber
👉 Read my review why Brand24 is not only for big brands
Another top company for analytics, Iconosquare promises to provide you with a smooth and detailed experience when trying to build your brand and boost your social media knowledge and management.
The insights that are provided are ideal for checking to see what your followers think of your posts, and to show you the content they love, as well as the stuff they hate.
You can manage all of your social media platforms from one dashboard as well, offering you quick and easy access for those really busy days.
The Pro package is $29 per month, and the Advanced $59per month.
Used by: Forbes, Huffington Post, Entrepreneur, the Guardian
Review: https://johnlincoln.marketing/iconosquare-review/
This Instagram growth service focuses on connecting brands with real and relevant followers on Instagram.
Their organic growth method is simple. Specificity your audience and filter preferences and then Kicksta will conduct "likes" on your behalf to get your brand name in front of your ideal customer.
Kicksta's AI technology learns the exact number of action to take on behalf of your account and which target accounts have given you the best return, helping you exponentially increase results over time.
Prices are $49/month and $99/month.
Read Alexz Miller Interview Kicksta.co Founder
There are a few things that Social Captain prides itself on, one of which is the fact that they only ever use real people, never bots, and that they work to bring authentic customers and followers to your Instagram page.
The automation tool, like most others, is powered by AI, which means that it works faster and at a more productive rate than if it was done manually – freeing up some of your time each day.
The dashboard that you get is incredibly user-friendly, and it works to make the experience a smooth and effective one. Prices are $15pw, $39pm, and $99pm.
Used by: HiSmile
This particular tool works for both Twitter and Instagram, and there are three packages in total, depending on if you want one or both of the platforms to be covered.
With one easy to navigate dashboard, everything you need is right at your fingertips and ready for you to use. Whether you want to unfollow people or like them, or post updates and photos, the dashboard allows for quick and seamless access.
At its very core, it is just an automated version of Instagram (and Twitter) that allows for constant management so that you have less to worry about.
The Instagram package is $97.99 (one-time), Twitter is $97.99 (one-time), and both is $177.99 (one-time).
This automated Instagram tool allows for everything to be done with ease, even when you are busy completing other tasks.
Once you have set your account up, linked your Instagram, and prepared everything, you will be able to get the programme to automatically like relevant posts, follow those that are important, comment automatically on relevant photos, and even send an automated response to direct messages.
You will get automatic statistic and analytics on a regular basis, and the pricing is quite good at $29.95pm for Personal, $49.95pm for Team, and $99.95pm for Agency.
Crowd Babble has an abundance of reputable customers that use it for all of their automated needs, and it can work across Instagram, Facebook, Twitter, and LinkedIn for a really efficient way to manage all of your social media for your business (or even just on an influencer level).
You can add collaborators if you want more than one admin, and the reports are emailed directly to you in order to save time.
It will automatically respond to comments, make comments, like relevant photos, and the analytics will help you to bring new people in by discovering what they like and dislike about your page.
The Starter package is only $19pm, the Professional $49pm, and Business $99pm.
Optimising your account is so important when you are trying to build your following, and this automated tool allows for just that.
Using the user-friendly dashboard, you can schedule all of your posts for platforms like Instagram and Twitter, as well as setting the app to post the content at peak times for maximum viewing capabilities – and it will show you which hashtags are the best for you, and also in terms of popularity.
It has been made to help you reach the right demographics, and a Plus account only costs $7.48pm. Premium is $37.48pm, and VIP $74pm.
What Later does is take everything you need from an Instagram tool and put it onto one easy to use and affordable dashboard that you can control.
It will help you to schedule posts, find new followers, and ensure that you remain engaged with them through the automated system – even when you can't be online yourself.
The detailed analytics show you what people like, what they don't like, and the posts that bring the most people in. It helps you to make new sales and keep track of everything that is happening with regular reports.
A Plus account is $9pm, Premium is $19pm, and Starter is $29pm.
Used by: Huffington Post, Lonely Planet
Their claim to be the best isn't entirely unfounded since they have found their way onto this list, and they provide an incredibly affordable automated service at only $7.77pm.
Despite what the name might imply, this service is not one that focuses on bots, but instead goes through Instagram and likes relevant posts so that others are inclined to check your account out.
All you need to do is pick your target hashtags, and the programme will get to work – liking around 60 photos per hour in order to increase traffic and your follower count. It works well, and very quickly.
An automated service that ensures posts are uploaded immediately, so that you can schedule everything in advance to keep things easy for you. The dashboard is very easy to navigate, and there are no irritating push notifications.
Plus, with a seven-day free trial, you can see if you like it before you make a financial commitment to the programme.
You can manage several accounts at the same time, delegate, access detailed analytics, and be left assured that everything is safe and protected.
The prices are as follows: Start $10pm, SMM $17pm, Agency $34pm, and Pro $55pm.
Organisation is the key to success, and with this tool, you can make sure you know what's happening at all times.
It allows you to schedule all of your Instagram posts well in advance, shows you the kind of hashtags you should be using to draw new people in, and lets you control multiple accounts from one dashboard.
You get the chance to bulk upload your image posts, and the programme can be used on Instagram, Facebook, and Twitter seamlessly.
The Basic package is only $9.99pm, Regular is $19pm, Plus is $57pm, and Enterprise is $99pm, so the prices are very reasonable.
With detailed analytics that shows you every detail of customer interactions, reactions, and new followers, you will always be able to see what they love and what they hate – helping you to develop a better system and refine your posts.
It optimises your content, showing you which hashtags should be used and connecting you with relevant users as well as bringing new traffic in through teaching you, and also using automated tools in order to communicate with others on Instagram.
The Silver package is $9pm or $99pa, and the Gold package is $19pm or $199pa.
Used by: Coca-Cola, Lexus, L'occitane
This particular automated service is incredibly thorough, allowing you to reach over 100k new people every single month.
It will publish your posts in an orderly and scheduled manner, teach you all about the right hashtags for the job, manage comments (including responses and deletions), follow and unfollow, like posts from others that are relevant, and even import data from other tools.
You can monitor everything from the dashboard without hassle, and there is even a free trial while you decide if you like it.
The Starter pack is $19.95pm, Professional is $49.95pm, and Premium is $69.95pm.
Review: https://smartaffiliatesuccess.com/jarvee-review/ 
Social Champ
Social Champ is a powerful all-in-one social media management tool that you can use to create, edit, post, and schedule all your social media content across multiple social media platforms. You can effectively decrease your workload with features like Bulk Upload, Sentiment Analysis, Team Collaboration, Auto-RSS, and other integrations within the dashboard.
It provides a social media calendar to help you organize your activities. You can also track, monitor, and download analytics reports for your published posts. The Social Inbox of the tool is also available to help keep your messages organized!
Social Champ offers automation support for Facebook, Instagram, LinkedIn, Twitter, Google Business Profile, YouTube, TikTok, & Pinterest.
Instagram Bots
This tool is for those that want an automated service that is capable of doing pretty much everything – from liking relevant posts and commenting, to handling direct messages and followers. It is able to handle multiple accounts, can schedule posts, and also lets you edit your profile from the dashboard.
You have the option to buy likes if you need them, and the simple video tutorials on the website make it really easy to learn how to use.
It can be monitored from your PC or phone, giving you constant access so that you are never away from your social media work.
The pricing is as follows: Comment Tracker is $9pm, Scheduled Posting is $9pm, Promotion is $14pm, and Direct Marketing is $19pm.
This might be an AI-run tool, but there is nothing fake about it. Here to combat the concept of fake Instagram followers, this tool will help you to increase the count without you needing to worry about bots.
It's been designed for everyone to use as well – from advertisers, to agencies and bloggers. It works as a fraud detection service, letting you know how many followers are fake, as well as showing you reputable ways to buy new ones; ways that won't affect your credibility.
The pricing works on a scale where you buy credits per report, and it starts from $0.89 to $1.99.
Canva
This particular tool is perfect for creating templates for your Instagram posts, making them look more professional and helping you to stand out as a client. The templates are organised according to the situation, like if you are having a sale or looking to celebrate the birthday of your company. It also has a photo editing tool so that you have more diversity than what is offered by Instagram themselves. It's really easy to use, everything is customisable, and there are over 50k to choose from.
The free trial lasts 30 days, and then it is $9.95pm.
Used by: Amazon, Apple, Disney, Netflix, Nordstrom, LinkedIn
Instasize is a mobile editing app that you can download for free on iOS and Android. However, you also have the option to upgrade to a Premium account for $4.99/month to unlock 100+ filters, patterns, and more advanced features.
But the free and basic account already gives you a lot to work with. If you want to make your branding images on Facebook or Instagram more appealing and consistent, this feature-packed app will let you add borders, type your own captions, and even make collages with up to 6 different images. Moreover, the choice of fonts, filters, and patterns in this app are curated well so that you'll have on-trend images all the time.
If you're on an iPhone, you can also use Instasize to edit clips or IG reels, retouch selfies with Beauty Tools, and access a free image library by Unsplash. This app will give you so much artistic freedom– if you could have only one editing app on your phone, make it Instasize.
Videos are engaging, but they are not always easy to make, and they can take up a lot of time. This is where the Lumen5 tool comes in, using automated video creation with artificial intelligence.
The media library contains millions of files that you can use, compiling the perfect video for your brand and social medial accounts. It's really easy to use as well, even text from your article can be inserted into the site and it will create a video for you based on that.
There are so many features and customisation options that you can explore.
There is a free option as well that remains permanently free, but after that you have the Pro Plan at $49pm, The Business Plan at $149pm, and the Team Plan which has custom pricing.
Used by: Forbes, LinkedIn, The Economist, Fox, The City of Las Vegas
This is a fantastic analytics tool will help you to delve right into the insights across all of your social media platforms, and in more detail than they could ever offer you.
The dashboard puts everything in one place so that you can see it all clearly, and the detailed reports ensure that you keep track of everything that is going on. It allows you to track what your competitors are up to, and even has loads of handy tips that will help you to improve the way you handle your social media.
The pricing starts at £40pm for Bronze, £90pm for Silver, £160pm for Gold, and £300pm for Platinum.
Used by: Tesco, Nestle, ING Bank, VML, JWT
To Conclude
"Content is fire; social media is gasoline." –Jay Baer, Bestselling Author, Marketing Expert and Founder of Convince & Convert
There are hundreds of tools out there that you could use, and the number is increasing all the time. However, if you want the best ones on the market, you should use this list as your guide when you begin the search. With prices starting from being completely free all the way up to $100 per month, there is a tool here that will fit in with both your budget and expectations perfectly. With these, you will be on the way to Instagram success in no time.
Since you've gone that far you may also consider Instagram Ultimate training by Andrea D'Ottavio – author, digital entrepreneur and trainer. He is also a contributor to the Huffington Post, Millionaire and several international blogs about digital marketing