So what's your story? How did you start your journey with SEO or digital?
I graduated in 1988 in Maths and Management studies from Brunel in Thatcher's Britain with a 3rd class honours degree. Not ideal for management material, but I was voted in as President of my students union. So straight after University I was heading up a commercial operation with 100 staff in term time.
That was a really valuable way to learn about how businesses worked and was also a great way to do something meaningful before jumping on the gravy train of life. Then I set up my first company running Murder Mystery evenings straight after this.
I eventually migrated to an online version of murder mystery games, where I learnt SEO from around 1995 onwards. I set up my search agency, Receptional, in 1999 although I sold my interests there long ago. Majestic was initially a client of Receptional in 2008… but things moved fast! 🙂
I'd like to add that I did eventually redeem myself for getting what I'd call a "waster's class" degree by doing an MBA at Aston Business School whilst I was CMO at Majestic. I had to do something with all those hotel room nights in Birmingham and after a while the in-room entertainment just doesn't have enough meaning.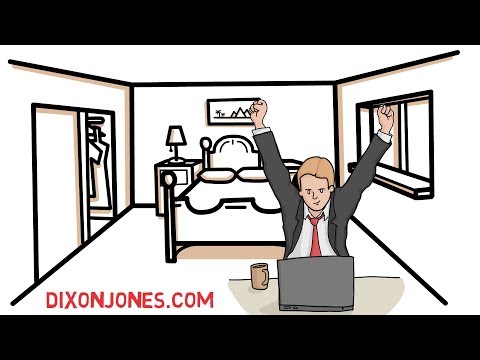 What are your achievements now? Your journey with inLinks why did you start with it?
My achievements now? I guess seeing the Queen twice at Buckingham Palace through the two Queens Awards that Majestic won and the Lifetime Achievement Award from the UK Search Awards in 2018 are pretty high on the list.
I am also proud to say that the the Murder Mystery company I started in 1989, the agency I started in 1999 and Majestic are all going to this day, even though my role in them has passed. I may not have created an Amazon or a Google, but I also avoided disaster in every boom-to-bust cycle so far and I don't expect Covid will kill me off (unless I actually CATCH covid, in which case I am screwed. Please wear a mask near me until there's a vaccine guys.
The next journey is really exciting though. As CEO and a major investor in Inlinks.net I think I have one more chance to make a name in the industry. Inlinks is rather different as an SEO tool, because it actually starts by building Knowledge graphs… of your site… of a SERP or of any corpus of documents (usually web pages!) that you throw at it.
We got a bit of a buzz recently when one of our clients said they hit the top spot for "SEO Consultant" and gave permission to do an SEO Case Study, too. It's getting some good feedback. I'm a big fan of the Freemium approach to SAAS tools, so if any SEOs want to give it a spin, they have nothing to lose.
What will change in SEO and Digital overall
On this I'm pretty clear. I am all about believing search engines are building their own wikis/encyclopedias of information about things and will more and more be answering queries using this, rather than web results, in the future.
Not just listed, but semantically associated with the products they offer and the knowledge they claim to be experts at. Narrow, sharp focus is the key! Think about how you might market yourself in the Encyclopedia Britannica (if you are old enough)…
The user won't read YOUR book (your site) only the encyclopedia. In a world like that, how will you win business? (It seems my personal strategy has been to try and make my company name my product… like buying a "Hoover" from "Dyson".) Whatever your strategy, you probably have to make yourself the logical next step for that user to fulfill their need.
NLP, Voice Search, Links, AMP, Digital PR, Content Where will be the focus?
NLP is the focus.
I am of course massively biased here, because the InLinks NLP programming is finding MANY more entities in text than Google does… 5X more, according to NLP industry reports we try to publish most weeks. We are so proud of this, we've started a new metric, "Search Engine Understanding" (SEU)… because we all need another three letter abbreviation, right? 🙂
If you could change something about Google what would that be?
I would make it a European company bound by a legal system I can understand. 🙂 I'd also bring back the Google Dance. (The famous parties, not the monthly rollercoaster of PageRank updates.)
Your heroes, SEO or digital people to follow and why?
Matt Cutts… Obviously. If anyone needs to know why, they need to get out from under an SEO rock
Alex Chudnovsky – who is the founder of Majestic and Fred Laurent, CTO at InLinks. I am absolutely in awe of a good programmer that gets search… My philosophy in SEO is to market their cool stuff and look good off of their genius.
Anyone named Bill. For some reason every cool SEO is named Bill.
Conferences, which ones to attend and how to make the most of them?
Pubcon Vegas and Brighton SEO. But Brighton is a cattle market if you don't know people already. Smaller conferences are often better for networking. Here's a tip… if you go to a networking event where you know nobody, arrive first and get the host to introduce you to the first guest. When the second guest arrive… you can introduce the first one. And so on… you'll look like you were part of the old guard within minutes.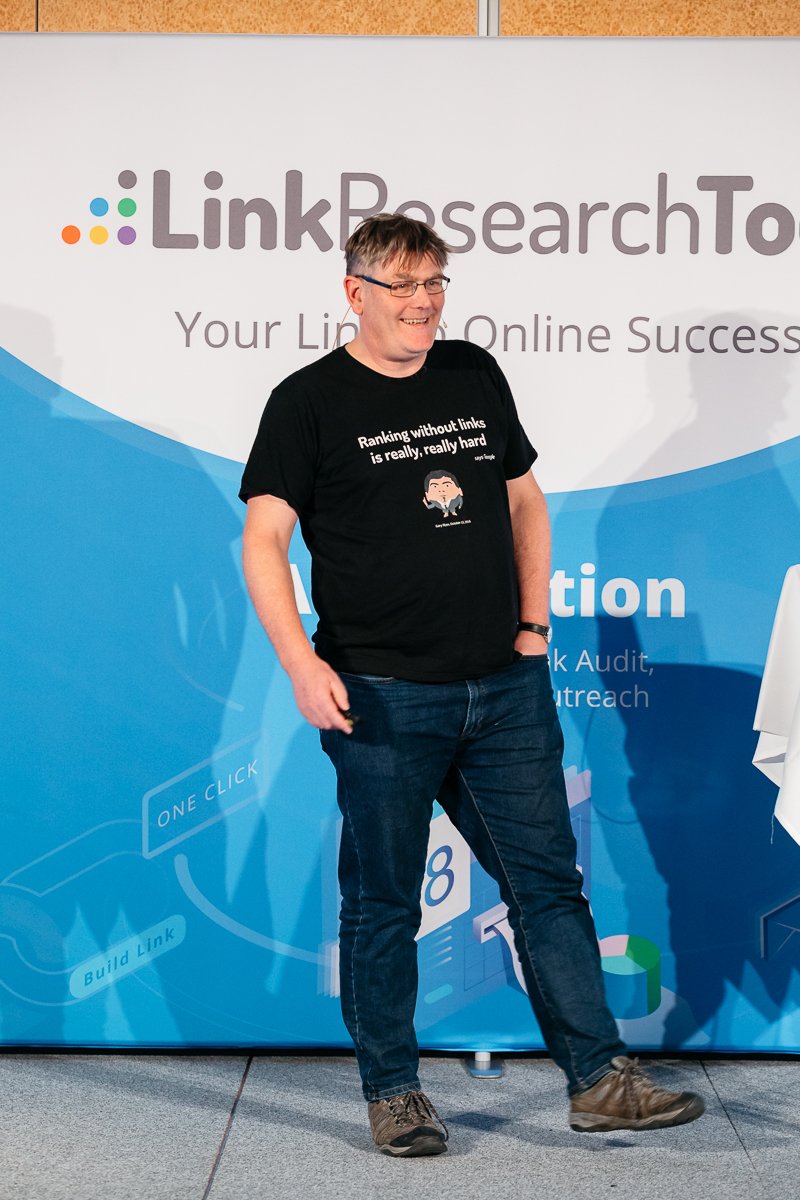 If you could start from the beginning what would you change?
I don't think I would change that much. I'd eat less and not have lashed out so much when I took things personally that I should have treated as "just business". I am really glad that i saw the market for SEO so early and I am glad I have lasted long enough to not feel that my Imposter syndrome at time was ever warranted!