New Year resolutions have a nasty habit of setting us up for fads instead of real and meaningful improvement. Resolving to lose 30 lbs is far less impactful than a commitment to exercising three times a week and eating better. However, losing the 30 lbs weight loss would likely confirm the better life choices were paying off.
Many advertisers treat quality score as their "resolution" instead of using it as an indicator if their account choices are paying off.
Quality Score is a wonderful health indicator and terrible KPI.
But Navah, high quality scores get you discounts on clicks and low ones make you pay a premium!
Achieving a high Quality Score isn't a guarantee of meaningful ROI.

Each of these campaigns have the same quality score, yet they have drastically different ROAS (return on ad spend). Denver far and away has the best conversion rate, cost per acquisition (CPA), and impression share, yet if we judged campaigns (and our work) by quality score alone, we'd consider all three campaigns equal.
Let's peak under the hood of Quality Score:
We looked at average Quality Score at the account level and found: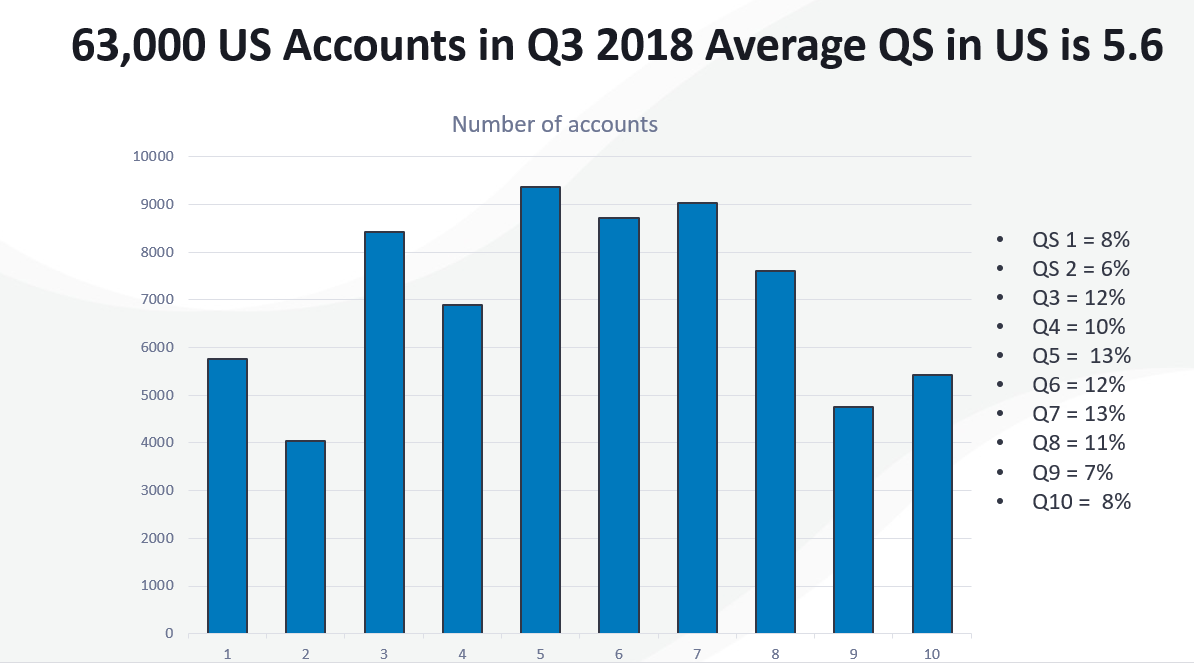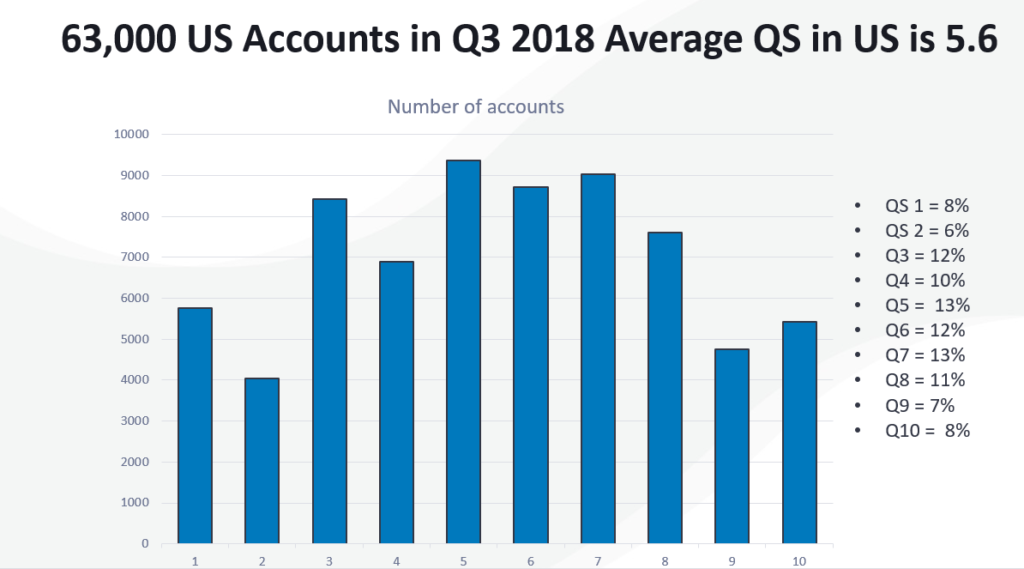 High Quality Score accounts all have a branded campaign: a campaign where advertisers bid on their branded terms to ensure budget goes where they intend (branded terms have a nasty habit of stealing budget from general service terms).
Branded campaigns are predisposed to have amazing quality scores because:
They have perfect keyword to ad to landing page relevancy. The keywords include the brand, the ad has the brand, and the landing pages will always have the brand.
Higher than average click through rates (CTR).
Most branded campaigns lead to the home page, and the home page usually get most of the development work, which means the experience will be better than average (or should be).
If we remove branded campaigns, does higher Quality Score always point to higher performance?
Let's look at US cost per click (CPC) again: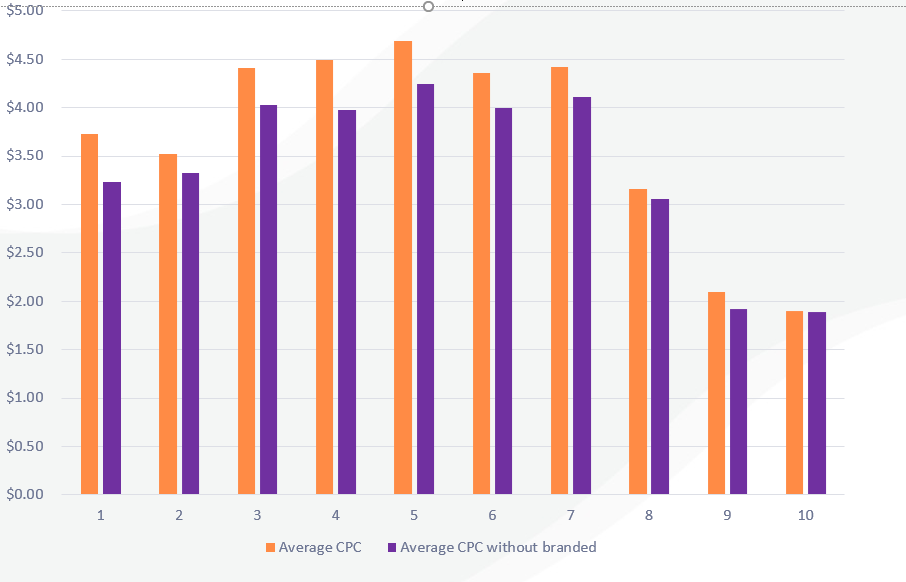 It is still true that accounts with average QS of 10 have the lowest average CPC, but now they are tied with 9's. Additionally, accounts with an average QS of 1 came in cheaper than accounts with an average QS 3-7.
There are some industries that require an aggressive bid, and failing to honor that (either in the bid itself, or the daily budget) will mean historical click through rate (CTR) takes a hit.
Industries with cheaper auction prices will have an easier time securing top quality scores, and even if they take a bit of a hit, their budgets will be able to acquire data to overcome the lapse.
On Conversions: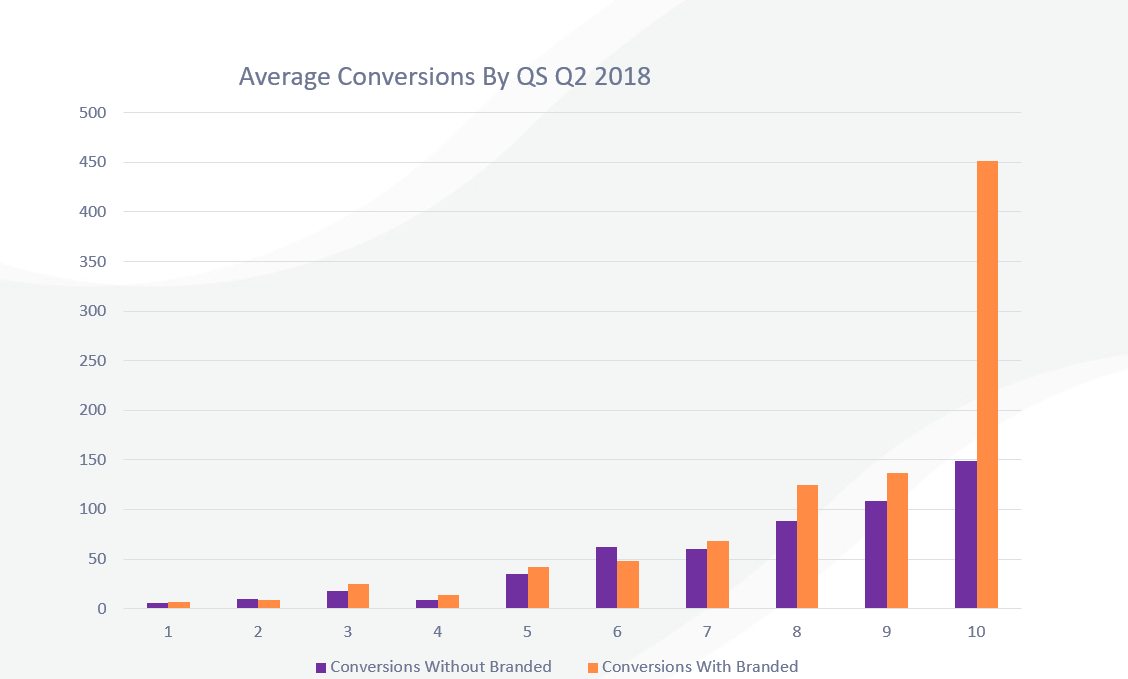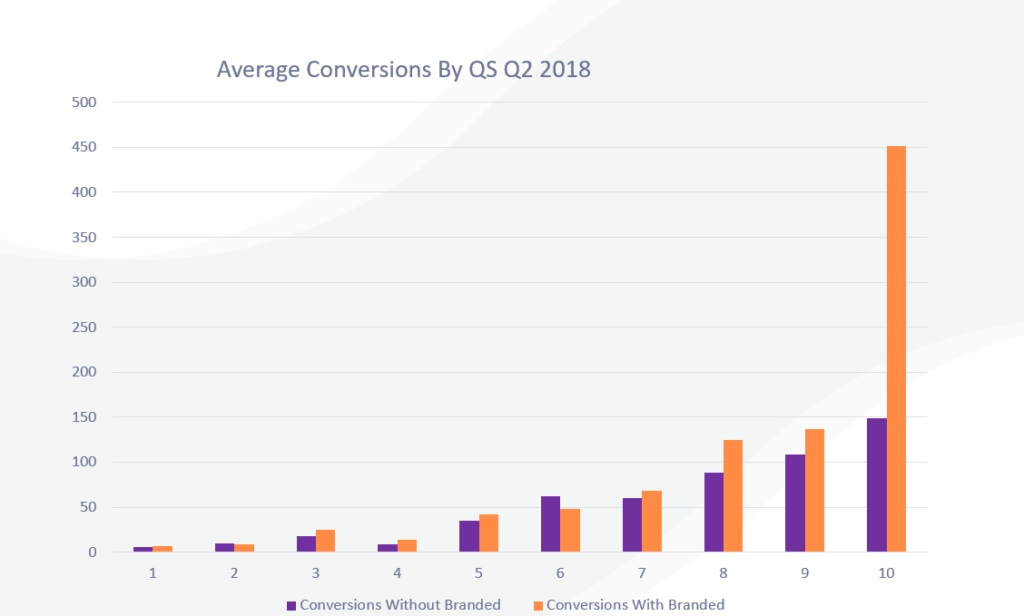 The big spike on 10 QS came from branded conversions. Once we filtered out that campaign type, having a higher QS didn't guarantee increased conversions.
For example, accounts with an average QS of 3 beat out 4, and 6 beat out 7.
While it is true accounts with QS of 10 still had the most conversions, accounts with a QS of 9 did better on impression share (so they had better odds at capturing volume):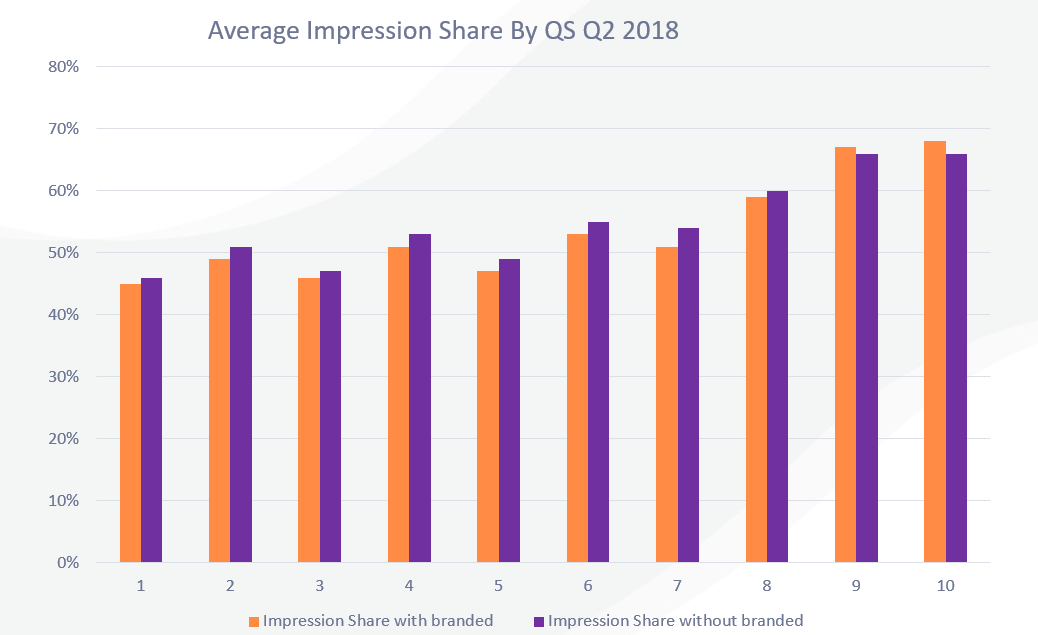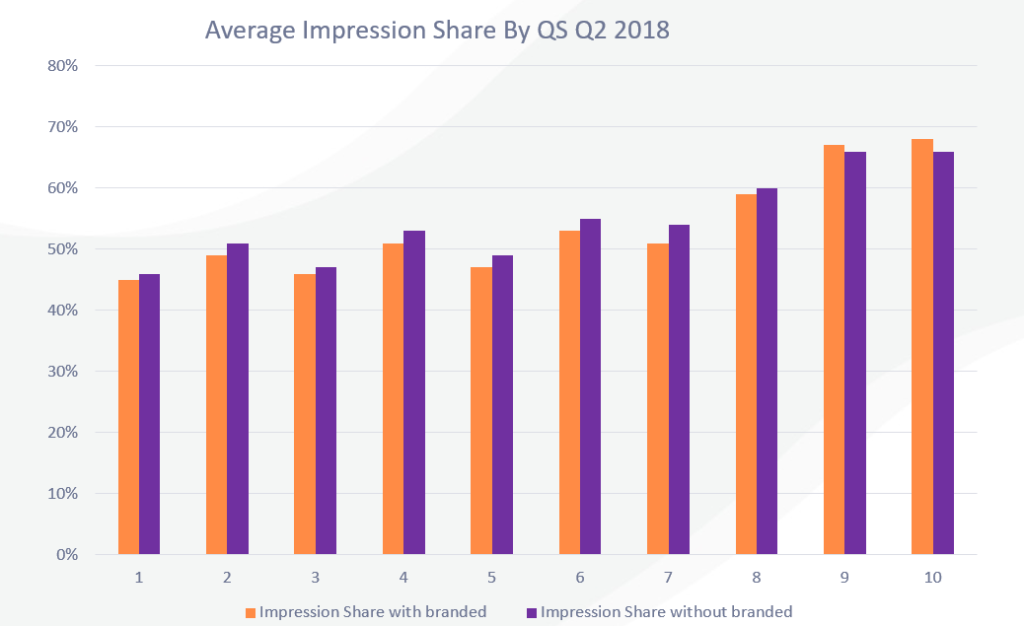 If QS was a perfect indicator of what's working and what's not, there would be a steady incline to the right with QS of 10 holding the best impression share. As we can see:
QS of 4 beats 5 and is tied with 7
QS of 9 beats 10
Impression share is a balance of honoring auction prices (what you're willing to bid vs what the market will bear), targets (location, audiences, time, etc.), and volume of ad groups you're asking your budget to support. Quality score can help guide you to what may be off balance, but it's not going to give you an exact answer every time.
On CTR (click through rate):
Given that CTR is a key component of quality score, one would expect the graph to be an incline to the right, but filtering out Branded campaigns caused much more discrepancies:
That's all well and good – but Google is still not showing my ad due to low quality score.
Fair – and that's why quality score makes for a wonderful health indicator!
Remember, Quality score, at its heart is:
Historical CTR
Ad relevance
Landing page experience
So instead of making it a mission to solve for a good Quality Score, let's instead address each of it components:
Historical CTR:
Is Your Account Structure Set-up To Deliver You High Engagement?
While it is true there is no "right way" to run an account, there are structures that lend themselves to easier control over budget, and in turn, greater control over engagement.
As a rule, I don't like to see more than 5-7 ad groups per campaign. Once you go beyond that number:
It's hard for the budget to support all the ad groups and "winner" ad groups will steal budget from other ad groups.
It's rare that all the keyword concepts in the ad group will have the same auction price, so we're throwing Google a curve ball: should it be delivering you volume with cheaper auction prices or value that mean less clicks in your day.
Some ideas are going to be low search volume and will drag down the efficiency of the campaign.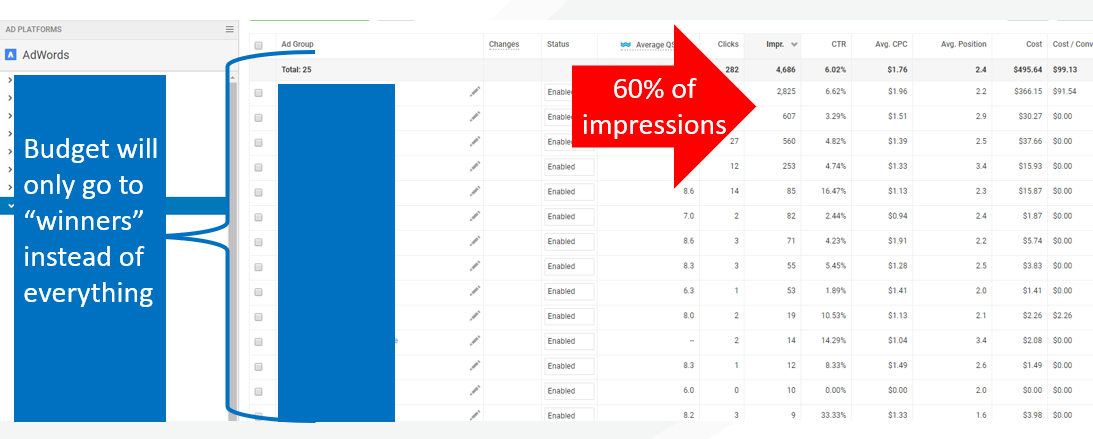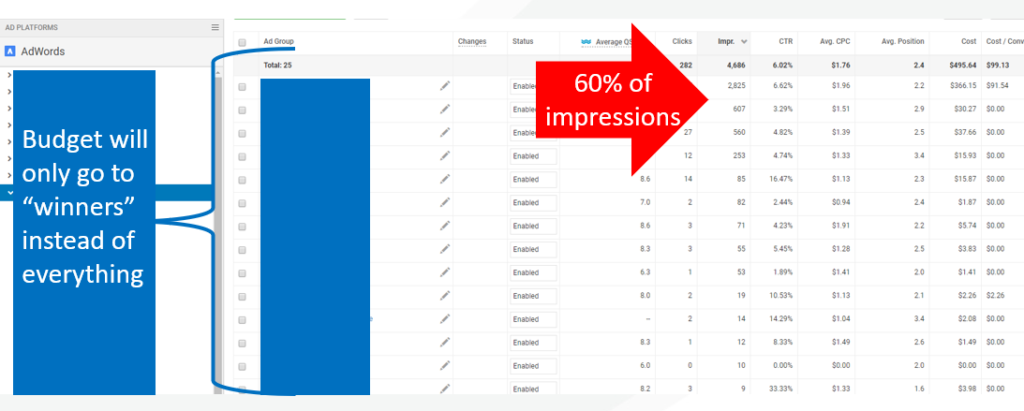 Ad Relevance:
Are You Making A Keyword Grounded Promise Your Landing Page Delivers On?
Ads used to be formulaic keyword bound templates.
With the rise of expanded text ads, customizers, and a plethora of qualifying extensions, ads can speak to the heart of user pain points, while still honoring brand voice.
Yet many advertisers remain locked in old copy formulas, in part due to the success of their old copy and the fear losing momentum when launching a new ad: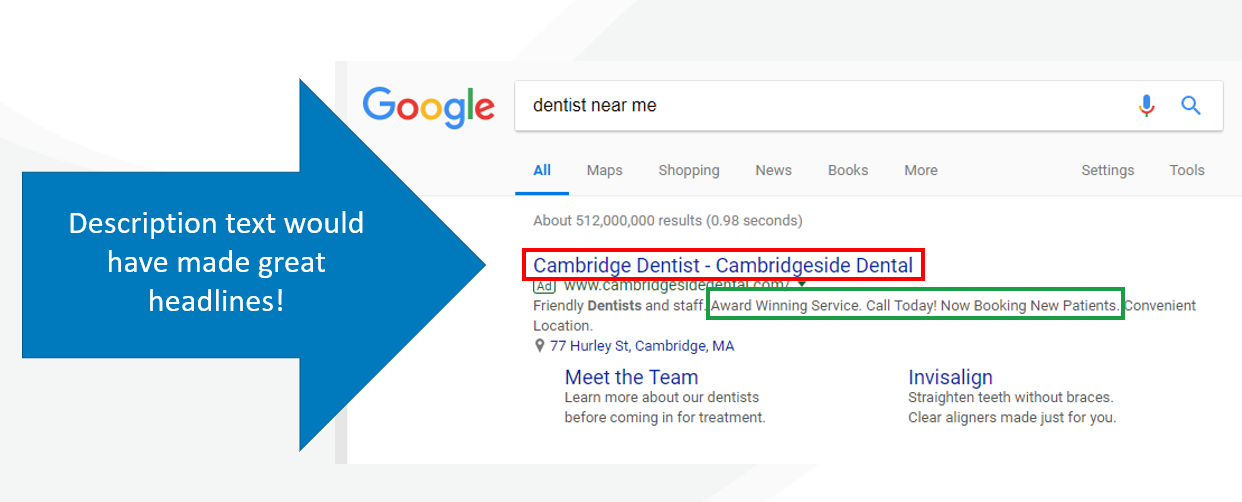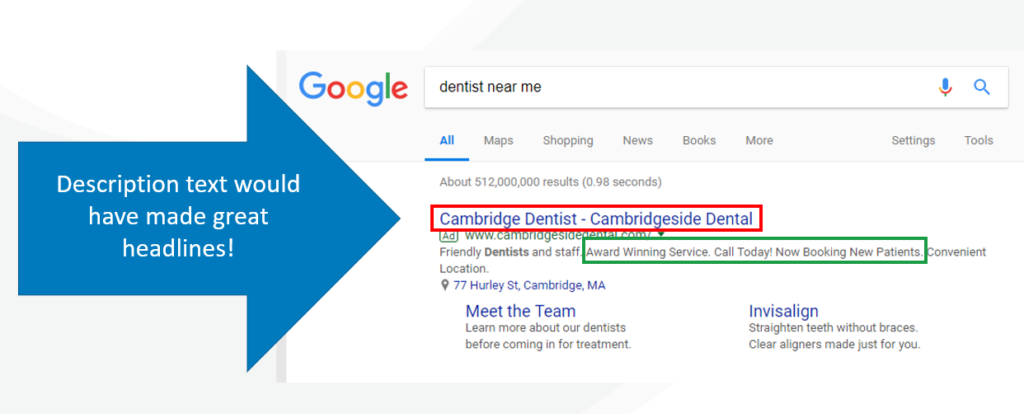 The landing pages need to deliver on the promise your ad makes, as well as provide a seamless experience
Landing Page
Experience: Fast, Straightforward, & Deliver On Your Promise
Landing pages need to deliver on the promise your ad makes, but they also need to provide a great user experience. A landing page that is too busy, or takes too long to load will create a bad user experience.
The most common culprits of bad landing page experience are:
Walls of text: it can be tempting to over educate a prospect, but it's important to remember a PPC prospect is likely further down the funnel and needs an easy path to engage with you. If your sales cycle requires extra info, make sure to include a contact path above the fold.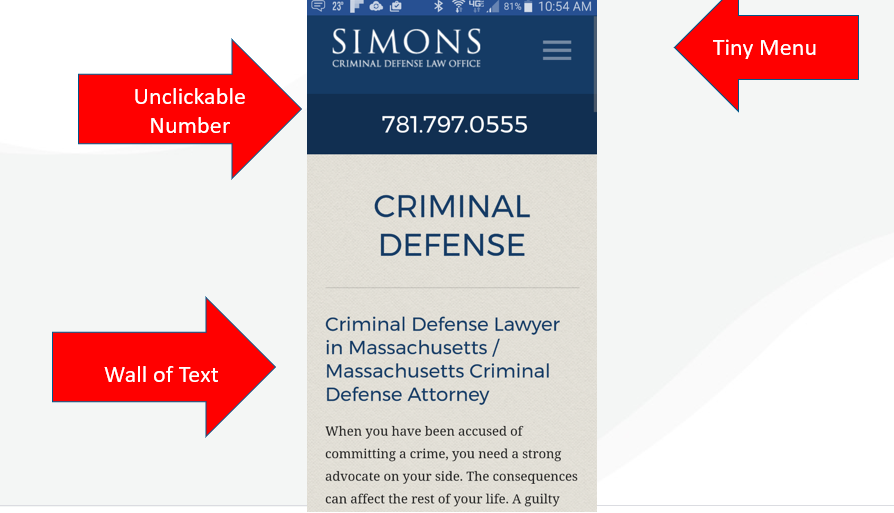 Bad mobile experience: mobile search is fast becoming the main way prospects engage with us, and having a poor mobile experience is beyond unacceptable. The biggest sin you can make is having an unclickable number on your mobile-first/responsive site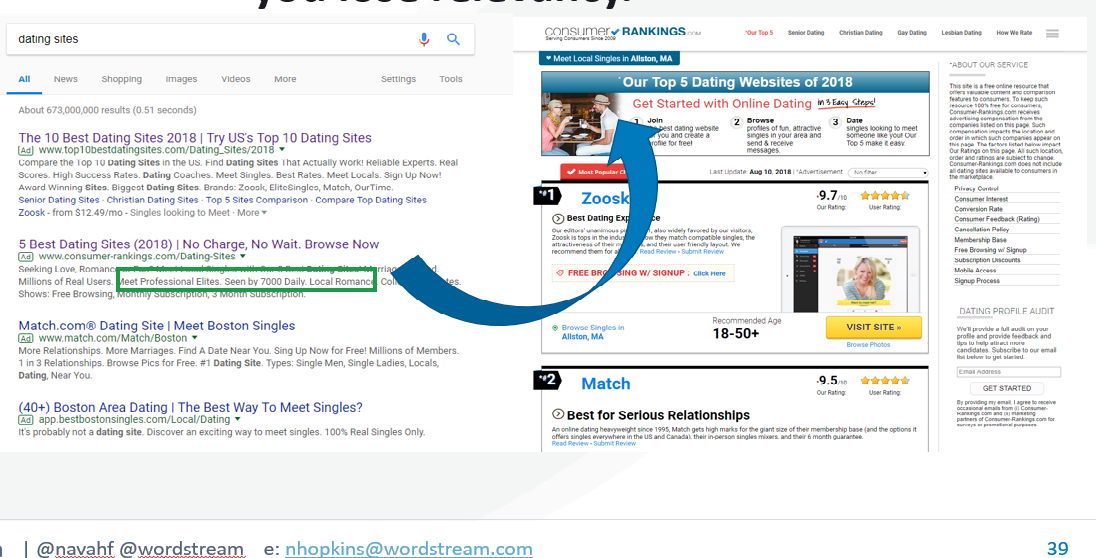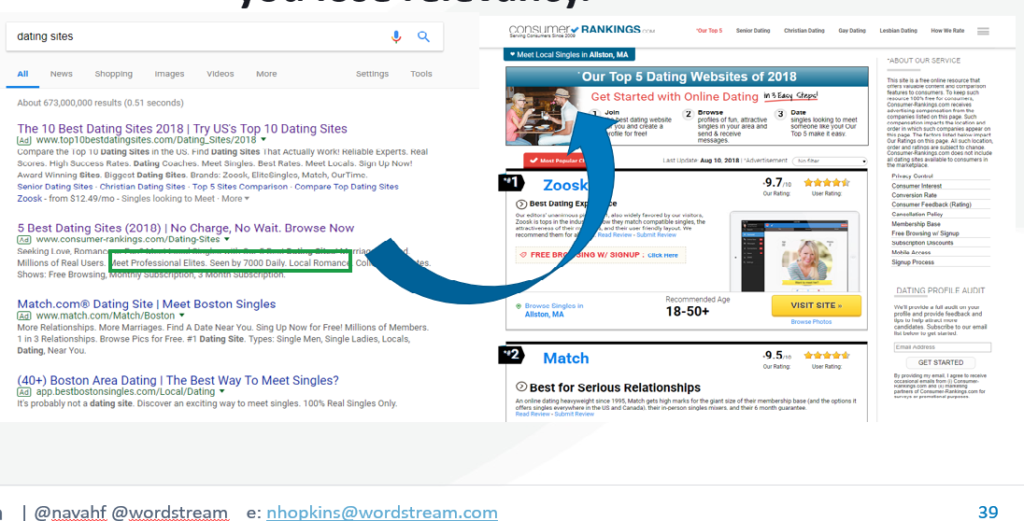 Bait and switch: any landing page that doesn't perfectly deliver on the promise you make in your ad is going to result in a wasted click. The most common culprits of this are brands who choose the volume play and serve for queries they're not really qualified to fulfil. This can be compounded by DKI (dynamic keyword insertion), creating a false sense of relevancy that's dashed when you actually arrive on the page.
So let's make this year and every year about setting goals that align with meaningful change, rather than superficial metrics. Here's to all of your growth and profit!
Data in this post is based on 63K US based advertiser accounts who spent at least $1 over the course of Q2 2018.