Today's market is a digital one, and that means SEO is an essential part of building and running any successful business or website.
Making sure that you are attracting your target market with the right keywords is key to gaining new customers as well as maintaining a client base. It also means that you can ensure you remain at the top of internet search results, but you can't do this alone.
That's where an SEO and Rank Tracking tool like AccuRanker comes in.
What is it?
AccuRanker is a form of cloud-based technology that tracks local and global rankings on a daily basis on Google and Bing. You can track these amazingly accurate results in a wide range of areas, including by keyword, postal code, city, or state.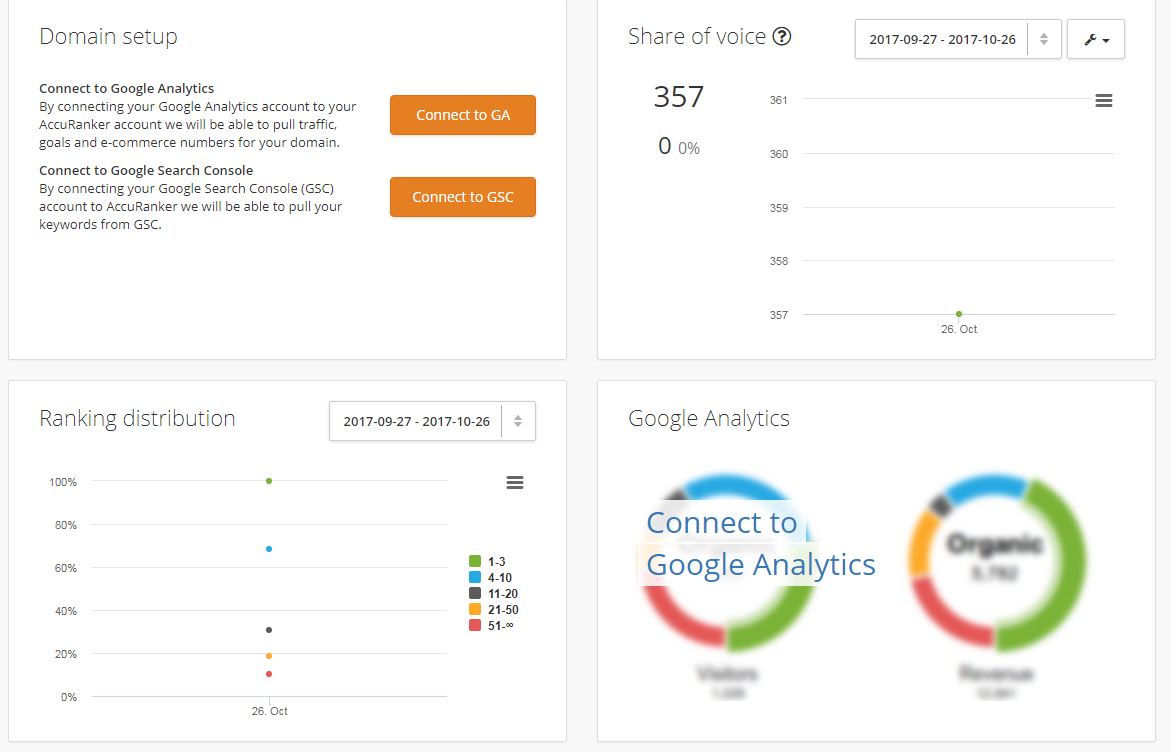 Plus, it records these results so that you can access them via the historic data option, allowing you to keep track of changes and trends – you can also import your historical keyword data directly from other SEO tools or from a CSV-file so you don't lose your information if you transfer from another rank tracker.
It allows you to make strategic decisions by using additional analytics data per keyword, which includes the search volume for it, the traffic potential for that keyword, and the preferred URL function.
Exciting news! 🎉We have been shortlisted in the @USsearchawards 2019 in the category Best Search Software Tool! 🏆 #SEOtool #SEO #USSearchAwards pic.twitter.com/T1Yv5T06s6

— AccuRanker (@AccuRanker) August 5, 2019
You can see your position in the marketplace compared to your competitors, as well as track their activity and fluctuations in ranking positions.
Essentially, it is the ultimate SEO keyword ranking tool helping you to keep track of marketplace changes, your own keywords, organic search, landing pages and how your competition is doing.
It's praised by marketing agencies and SEO specialists all over the world.
How it Can Benefit You
There's a whole host of ways that AccuRanker can benefit you and your business :
It features automated, custom reporting, so you can streamline reporting for clients with a simple drag and drop system. You can white-label your reports – handpick your high-quality data, add logos, branding, and text with the customisable email feature.
You can track keywords that matter the most to you.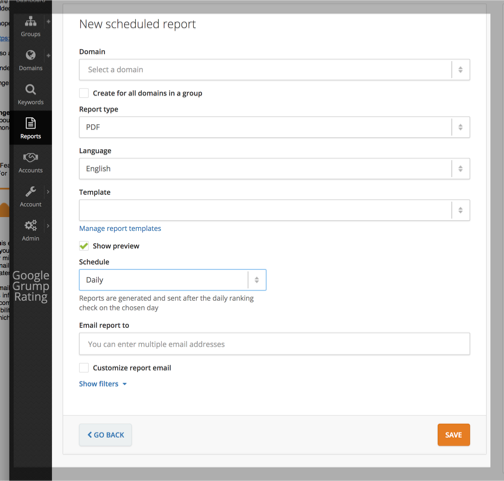 They also offer "Set it and Forget it" reporting – on both the automated Standard and Custom Reporting – report to clients daily, weekly or monthly.
The API is simple but also powerful, and it allows you to access any parse data you need quickly.
AccuRanker is the fastest rank tracker in the world – results update daily or can be requested and updated on-demand, so you know you are getting the latest results and can stay ahead of the curve when it comes to your competitors.
AccuRanker: The world's fastest keyword rank tracker on @ProductHunt https://t.co/AGpWKqyANu cc @AccuRanker

— Matthew Howells-Barby (@matthewbarby) October 7, 2015
You can structure your ranking data using star-marking, categories, and tags and notes functions to make large numbers of keywords easier to analyse and interpret.
It provides ranking results for desktop, mobile, and any location of your choosing and has plenty of SERP features.
Importantly, the UI is easy to use, which allows you to navigate the software easily so that you can get things done. Conducting SEO campaigns is like a walk in the park.
It allows for team management, so you can track who is doing what at all times. You can also set roles and permissions accordingly so that your team knows which account they are working on.
The Share of Voice feature enables you to see at a glance your share of the marketplace vs your competitors on your keywords placed between 1 – 20.  The Share of Voice is calculated by using only those important keywords currently ranking in the top 20.
AccuRanker is fully integrable with Google Search Console and Google Analytics.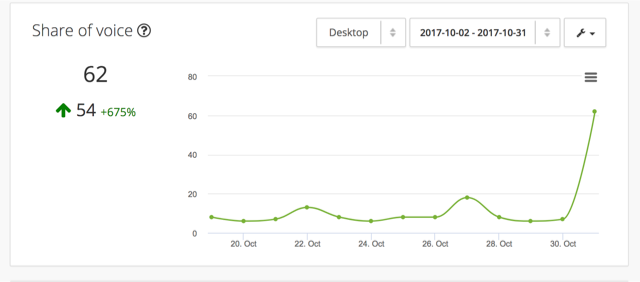 Remember if you want to automate your SEO reporting you need to check out @AccuRanker https://t.co/hzRnkcAiCS #seotools

— Craig Campbell (@craigcampbell03) October 26, 2017
Have you seen Accuranker today Barry – volatility off the scale – could this be a Mobile First test in the wild in action?

— Ditto Digital (@DittoUK) October 11, 2017
Remember if you want to automate your SEO reporting you need to check out @AccuRanker https://t.co/qDgpq7bh3O #seotools

— Lukasz Zelezny 🇬🇧 (@LukaszZelezny) November 3, 2017
Vote here for @accuranker – one of the best I have used 👍

— Andy Drinkwater (@iqseo) October 8, 2017
Workaround: Use https://t.co/zUj8GLrem0 from @AccuRanker to easily search from any location https://t.co/H2LyGaDFch

— Aleyda Solis 👩🏻‍💻 (@aleyda) October 27, 2017
Still impressed by @AccuRanker – support is pretty much instant and always helpful.

— Paddy Moogan (@paddymoogan) January 8, 2016
The Cost
The pricing for AccuRanker services is actually incredibly reasonable, especially considering how expensive it can be to hire SEO professionals.
However, it is important to remember that when you have an expert, you are going to be getting the best possible keywords, SEO results, and rankings. Prices for AccuRanker start at $44.95 a month, and for that price, you get a load of features, including 600 keywords and unlimited domains.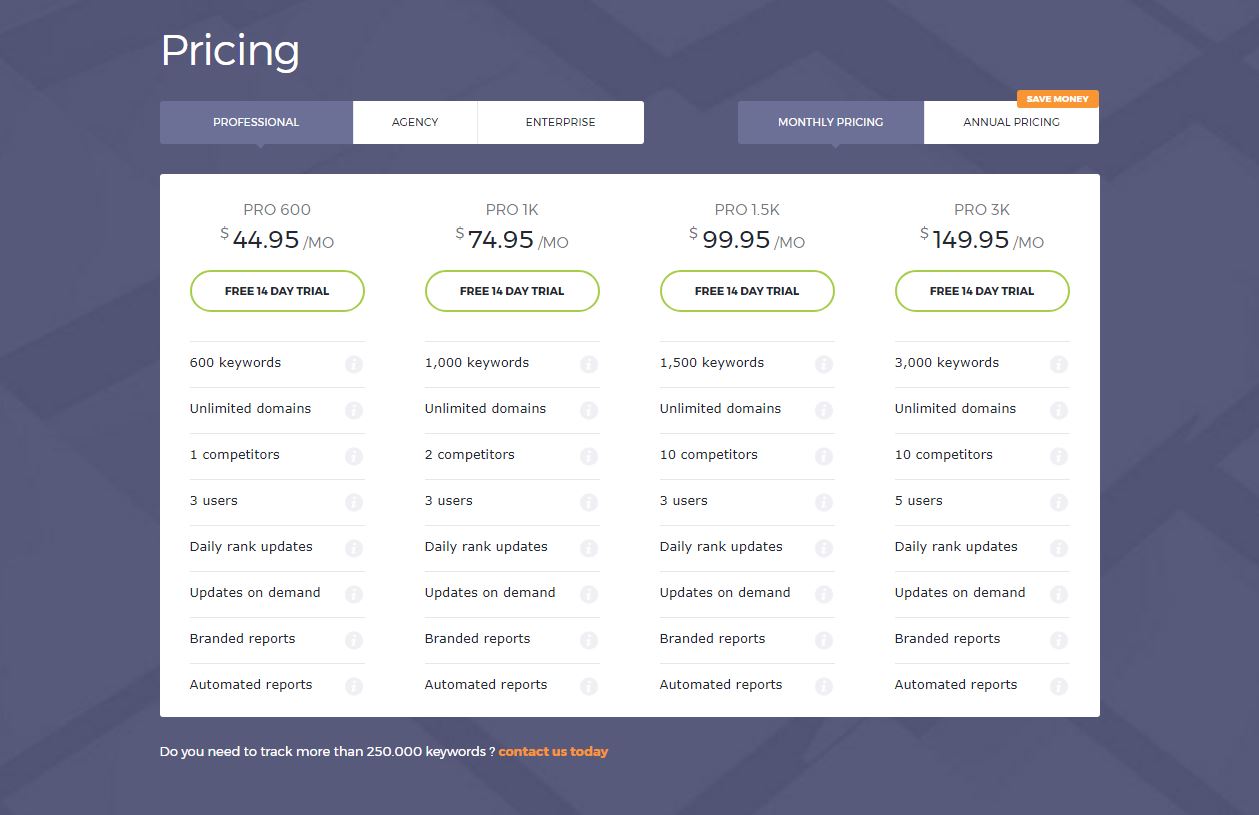 Each of the services on offer also come with a two-week free trial, so you can get a feel for the services being offered and see if it's the right choice for you. Plus, you can cancel the trial at any time without needing to commit to a contract.
Free SEO Tools
AccuRanker also has 2 additional SEO tools that are free for anyone to use. The first of these is the incredibly popular Google Grump.
Used on a daily basis by leading industry experts, AccuRanker's 'Grump' Rating highlights unrest in Google's algorithm. The grumpier the mood, the bigger the fluctuations in rankings. You can track Google's algorithm activity on Desktop or Mobile, and view Global results or view by country selection.
You can sign up for customisable alerts and make sure you never miss a Google search engine update.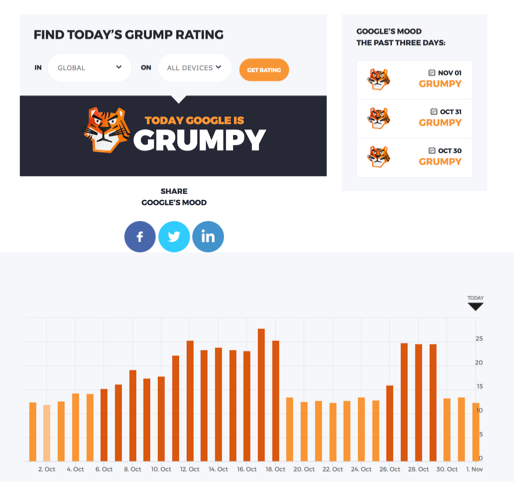 The second – released recently is the Live SERP tool – you can get fast, free and accurate location-specific SERP results from anywhere in the world, again on Desktop or Mobile.
And it's 100% free for up to 5 searches per day. Because their plan is so affordable, it's a great addition for small businesses.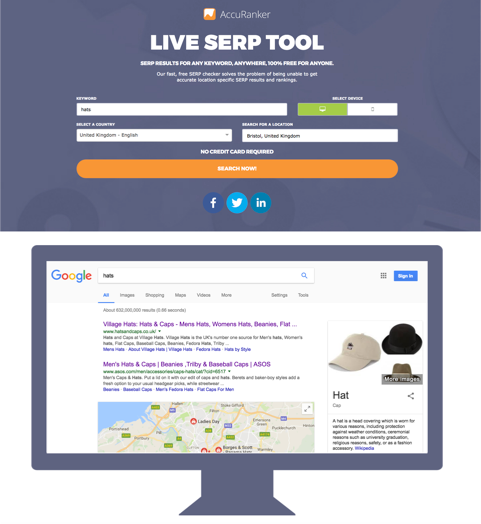 What's an AccuRanker alternative?
Ahrefs
First started in 2010, Ahrefs right now is one of the most popular SEO platforms. On their offer, they have all sorts of different tools to help you keep track of your SEO efforts. It's praised by SEO specialists all over the world and is called one of the best tools out there.
SEMRush
SEMRush started back in 2008 as an idea of a few SEO specialists and developers. They've grown quite a bit during these 12 years and now offer 48 tools to help you get as much from SEO as possible. Now, they're the industry-leading all-in-one suite, endorsed by many SEO enthusiasts all over the world.
Founded in 2010 in London, SE Ranking's team has one aim – development of software to help you independently promote your website. They focus on user-friendliness and experience so that even people with no SEO knowledge whatsoever can jump right into it.
Serpstat
Now a part of the Netpeak Group, Serpstat was created in 2013, and they're based in Odesa, Ukraine. Serpstat's mission is to provide an all-in-one tool for marketing specialists to outpace their competition by the increase of productivity.
To Conclude
Now that you know more about AccuRanker, it's simple and fast to get your free trial set up.
Keeping track of your SEO can be tough, especially when you have so much to do, and this software allows you to keep an eye on what your team are doing, as well as see if they are producing results that benefit your business.
I genuinely believe that this rank tracking tool has the potential to provide tremendous value to your business. Give it a try for 14 days – totally free and see what you think.
In the age of digital marketing, SEO can make or break a business, so make sure you are on top of everything.
Many thanks to upcoming superstar marketing ninja @angelabudd for all info in regards to Accuranker.