How did you enter the world of SEO?
Back in 2005 I was building a website for a family friend and he brought up the findability of the site in Google.
I realized, I didn't know much about it yet so I started digging into this topic and soon thereafter I fell in love 🙂
I've worked in in-house SEO roles from 2005-2008, and in 2009 I started an boutique digital marketing agency with Vincent van Scherpenseel. We grew that to a team of 15 people and we were doing good work for our clients, but found out our heart wasn't in it anymore around 2015.
What made you build your tool?
Vincent and I've always had the desire to build a product, rather than bill hours for building websites and ranking them.
At one point we were again seeing our customers and their developers were making changes that they didn't discuss with us. Once again, these changes hurt their SEO performance — which we were responsible for.
We were fed up with that, and decided to build a tool that would monitor our client's sites around the clock and alert us in cases of changes and issues. This internal tool was basically ContentKing's proof of concept.
What is ContentKing?
ContentKing provides SEO Auditing and Content Change Tracking in real-time. It helps you to easily discover how to improve your search engine visibility and get immediate alerts about technical issues and unexpected page changes, so that you can remedy big problems before visitors and search engines notice and it starts affecting your bottom line.
Thanks to its advanced crawling algorithms, ContentKing is always up to date with your website, tracking new pages, removed pages and even changes within pages! And since it runs in the cloud your data and reports will be available at your fingertips at all times.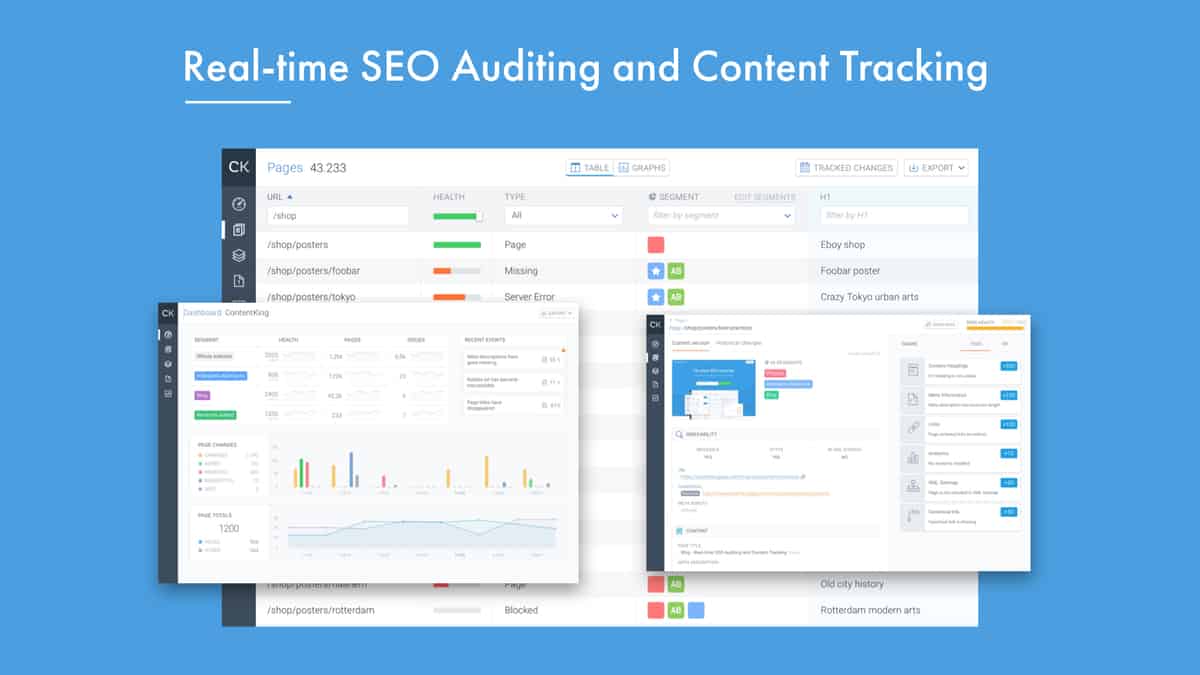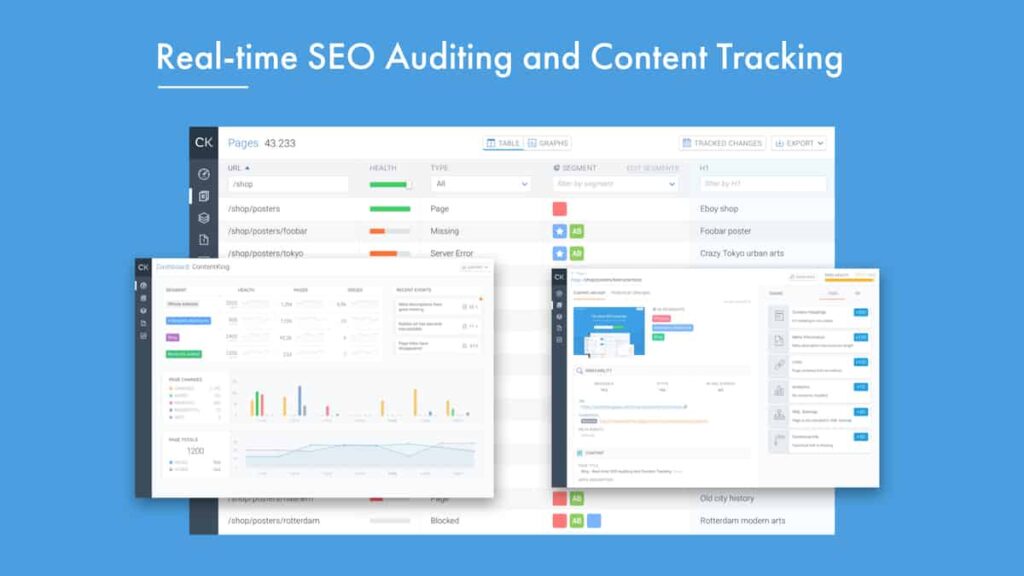 So what is the future of content?
In SEO, content is what makes the world go round. Your visitors engage with your content, whatever the medium they use.
This means that content will always be essential to your online success.
Here are my thoughts on the future of content:
We'll see more focus towards updating and repurposing content, rather than creating new content. In a lot of cases, you don't need to create new content. Your time and money is better spent on optimizing the content you already have. Surprisingly, "we need to write new content" is often seen as the answer to everything, but oftentimes it's not.
Content creation software, driven by machine learning, already exist. And they can produce pretty good content already. I think over the next few years we'll see a rise in the adoption of tools like these. This doesn't mean content marketers become obsolete, there will always be a need for them but their role will change.
What are some examples of bad content?
I won't name and shame anyone specifically, but here are things I take into account when "judging" content:

Uniqueness: we don't need yet another "expert roundup" with 120 experts about their SEO tools. Content like that is meaningless. It has no focus. Check out this article from Ross Simmonds if you want to learn how you do expert roundups well. And take a look at our article on robots.txt; we hand pick experts to work together. Experts that add value to the article.
Quality: are there typos in the article? Does the article have a clear heading structure and is the article well-researched?
Credibility: are claims backed up with sources or research, or at the very least presented as theories or opinions rather than the absolute truth?
Look-and-feel: gave people really made an effort to make the content look good?
Content upgrades: are content upgrades included to make their visitors' lives easier?
And what about examples of great content?
Here are some examples of content that I personally like:
Who are industry people to follow?
This is one of those questions that you just answer with a list of links to Twitter profiles, but I want do you one better and actually explain why I follow these people.
I like to follow a mix of well-known people in the industry, and people that aren't that well-known. I've found that I was really missing out on great content and inspiration when I wasn't paying attention to lesser-known, and sometimes younger, talent in our industry.
Some of the people I follow:
What speaking engagements do you have coming up?
I've actually got quite a few speaking engagements lined up for later this year:
August 22, Glasgow SEO
October 30, Bristol SEO
October 31, SEO Meetup Reading
November 6, Take it Offline Roundtable
November 7, SearchNorwich
November 21, SEO Benelux
In 2020 I'll be speaking at Digital Olympus again and I'm currently in the process of planning more speaking engagements.
I like to keep track of what I've done, and where I'll be making appearances on my personal site so check that out if you want to read more.
I love to do talks because it enables me to give back to the community, and I always get inspiration for new content from them so if you're looking for speakers be sure to hit me up 🙂
If you could change something about Google what would that be?
Oh, here's what comes to mind — and I know some of these are hopelessly naive but hey, you asked the question 🙂
I'd wish Google:
Would stop pushing more and more ads down our throats. If you follow the dominance of ads in the SERPs over the years you see that with every SERP redesign ads take a more prominent place.

Allowed for fair competition.
Would stop relying so much on links as a ranking factor.
What would you do, hadn't you started ContentKing?
Most likely, my business partner Vincent and I would probably have to come up another idea that would radically change an industry. Probably another SaaS business.
Your biggest fail?
Ha, good one.
I'm not sure if this qualifies as a fail, but if I could go back in time and do things differently, I would have sold the agency and double down on ContentKing sooner.
ContentKing has huge potential; it's growing like crazy. And my work at ContentKing also enables me to make a much bigger impact on the SEO industry.
Building an innovative product, rather than billing hours, is what I love to do.