How did you start with digital?
My very first job related to digital wasn't even nearly close to what I do now. I was working as a Salesforce reporting administrator. And since I was helping marketing department to report on their lead qualification process and delivered campaigns, I started getting into digital marketing.
My next job was at SEMrush where I was 100% on the marketing side and that's where I learned about SEO.
Tell me about your company – what do you do?
We're a small digital marketing agency that is focused on link building, content marketing, social media marketing, and PR. Besides that we run a digital marketing conference called Digital Olympus. Our next edition will be held on the 5th of April in Wroclaw, Poland.
I love getting my hands dirty: even if I don't do a particular part of client work myself, I still keep an eye on the process. I believe in the idea that without constant innovation of processes you can't show solid progress.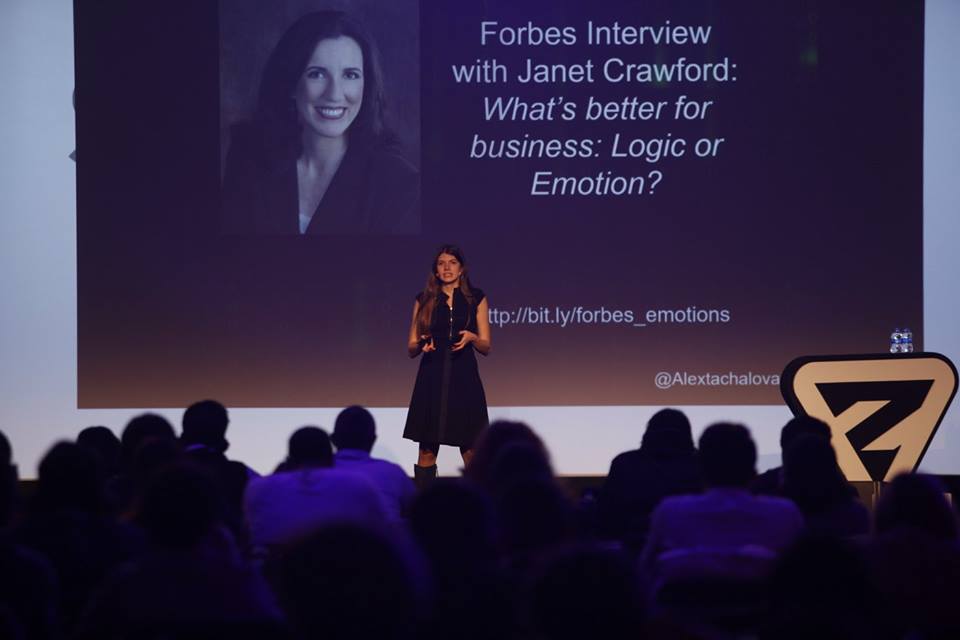 So I guess, I'm the innovation engine in our team. I encourage my colleagues to regularly revise their approach and refine their techniques, which allows them to achieve better and better results over the time.
What is the future of SEO or Instagram or Social media?
Social Media as any other digital marketing channel is no longer a low-hanging fruit. Nowadays, brands are struggling with getting sufficient engagement on and traffic from Twitter, LinkedIn, Facebook, etc.
I believe that B2B brands shouldn't consider social media primarily as a source of leads. Rather, it should be used to connect and collaborate with influencer, run marketing campaigns, and drive brand awareness.
And if a company has vivid social media presence, a potential customer is more eager to buy from them.
Machine learning Yay or Nay? Any thoughts on this?
I guess, Yay but with a few remarks:
The perspectives that machine learning opens for digital marketers are promising. I'm a huge fan of big data and deep-dive research, and machine learning definitely simplifies things in that domain.
Also, it enables better data categorization and visualization, which provides invaluable insights for decision-making. The key issues here is how much these insights depend on the initial logic of the machine learning methodology.
If the applied algorithm doesn't fit the purpose, the data can be misinterpreted and lead to wrong conclusions. Gmail Smart Compose is a super handy feature. Nevertheless, sometimes it sucks pretty bad and suggests very weird combinations.
Digital trends for 2019? Any technical aspect to look into specifically?
Being a good digital marketer means keeping up with the industry trends. I always try to dedicate some time to research what other companies are doing and what strategies work best for them.
Right now I'm really curious to see how exactly various types of links affect rankings of the pages to which they're referring.

Another thing that still seems to be quite overlooked by digital marketers is internal link building. That's something that everybody should invest their time into since it can lead to a solid boost in rankings.
If you could attend to only 5 conferences during one year, which ones would you choose?
I would visit the following events:
Any upcoming webinars & conferences ?
My next speaking gig will be at Gamers United Affiliate Forum on 11th of April 2019.
SEO and things to avoid? What are the old techniques?
Actually, I keep seeing that SEOs are abusing links anchor optimization. I'm not saying that it doesn't work, anchors with target keywords always positively affect your page visibility.
But overusing them leads to penalties which doesn't sound like a fun at all. So, I recommend having at least one anchor with your main keyword that has a 100% match, but as for the rest of the links, keep them natural.

What industry people to follow in 2019?
Some time ago, me and a few other expert judges made this roundup of SEO experts:
https://www.searchenginejournal.com/seo-guide/seo-experts/
And if we're talking about Twitter, then I would recommend to follow these people:
Your tools of trade?
We use SEMrush for competitor analysis and keyword research. Thanks to SEMrush's Projects feature, we can set up all of our client's sites and see how our link building efforts affect their rankings. Another great feature of SEMrush Projects is managing SMM accounts and analyzing the competitive landscape.

Since we do a lot of link building, we prefer to use Ahrefs for backlink analysis. For outreach, we use Pitchbox, which allows us to track our progress and deliver link prospecting within a few minutes.

Last but not least, I use Brand24, which sends me daily alerts about mentions of my personal brand.
The most controversial industry topic?
Buying links, I guess. We don't do that but I do understand why in super competitive niches people still do. That's the only way to get those links, and if you desperately need traffic then there's no other options.

The worst experience you have ever come across?
I don't want to pinpoint any specific site. But as a user, I'm not ready to read even excellent content on a page with tons of banners. The same goes to pop-ups, the majority of them are simply annoying and frustrating.
So, I recommend people to think twice before using them. Ask yourself, if it's really worth it. I mean, you'll get a few email subscriptions, but what about all the other people who bounced off because of it?
Image optimisation. Worth it or a waste of time?
I guess, it makes sense for search queries that really happen within image search.That's good branding. I even think that this strategy can be used to build links.
For instance, you can create hundreds of good looking images, optimize them properly by keywords that have enough search volume, go through Google image search to spot the sites that are using your images, contact them, and ask for a link back. Easy-peasy.
Best ever speaker you have heard live?
I don't want to name anyone specifically since, as an event organizer, I know that the best answer is always "it depends". Personally, I don't like motivational and generic speeches, which means the majority of well-known digital marketing speakers aren't really my choice.
The single best advice for agency owners?
Even if your business fails, you can still work on your own as a freelancer. That's sort of plan "B" that you can follow if things go south.
Your biggest fail in the industry?
Not really investing in link building for my own site. That's something that I truly regret not doing, and right now we're working on fixing it.
Best books?
Getting to Yes (it's sort of business Bible for anyone who wants to successfully sell, partner up, or even build meaningful relationships with experts across your industry.
Talk Like TED: The 9 Public-Speaking Secrets of the World's Top Mind