For most businesses, email marketing is essential for engaging with existing customers and enticing new ones. Reaching out to customers by email or through marketing automation software has a number of benefits, including the ability to provide personalised communications. 
Unfortunately, it can also be extremely tedious and time consuming. The good news is that, these days, you don't need to spend hours on writing and sending emails as, like many things in 2020, there's a tool for that!
At the moment, we're spoilt for choice when it comes to email marketing tools and, I am going to do my best to work through them all in the coming weeks. Today, however, I am going to be talking about one which is coming up to its tenth birthday, Moosend. 
Moosend is an email marketing platform that helps you automate your campaigns, manage your mailing lists, and create beautiful newsletters. The solution includes everything you need to get started with email marketing, including templates, automation tools, real-time analytics, and a drag-and-drop editor.
What is Moosend?
Founded in 2011 by Yannis Psarras and Panos Melissaropoulos, Moosend is primarily an email marketing software that helps you to 'milk' your email marketing automation by taking the tedium out of email marketing. With its intuitive interface and handy features, Moosend is, however, much more than just an email automation tool.
Who uses Moosend?
Moosend has over 1000 customers which is pretty impressive. More than that though, it clearly values quality over quantity as it boasts some pretty big names including:
CareerBuilder
Dixons
Electric Ireland
Fox
ING
The Make-a-Wish Foundation
National Bank of Greece
Ogilvy
Pure Incubation
World Wildlife Fund
Despite this impressive hall of fame, Moosend is available – and suitable – for businesses of all sizes in all industries. From enterprises in need of unlimited emails to SMEs looking for simple email marketing services. It has all the features you'd ever need.
Moosend Pricing Structure?
Moosend prides itself on being affordable, even for the fledgling business and, as such, offers a few pricing options. 
Although the free price plan does give you unlimited email marketing campaigns and some clever features, it doesn't include a dedicated IP address.
Monthly subscriptions
There are two pricing plans you can choose from. Here is the overview:
Pro starting at $9/mo
This plan can be customized by choosing the number of subscribers. The lowest amount of subscribers is 0-500 and it can go up to 1,000,000. The price varies depending on the number of subscribers, starting at $9 per month and going up to $5,840 per month if you choose the highest amount of subscribers.
This plan comes with plenty of useful features, such as:
Unlimited emails
Automation workflows
Landing pages/forms
SMTP server
Enterprise Plan – Price on request
This plan can be specifically tailored to your company and needs. The features include everything from the Pro plan, plus:
Account manager
Priority support
SSO & SAML
Dedicated IP
Pay as you go
For businesses who don't send enough emails to justify a monthly subscription, Moosend also offers a credit-based pay as you go service which is priced as follows:
$350 buys you 350,000 credits
$500 buys you 500,000 credits
$750 buys you 750,000 credits
$1000 buys you 1,000,000 credits
One credit is equal to one email sent so this can be a good option for light users. To see the full list of features and detailed pricing, visit this site.
How does it work?
It's free to start an account with Moosend and, here's how it's done:
Stroll on over to moosend.com
Click onto 'Register'
Enter your email address and click 'Continue'
Choose a domain and password and press 'Register'
Enter your name and press 'Continue'
Enter your company name and address and press 'Continue'
Fill in some details about your business and the number of subscribers and press 'Continue'
You'll then receive an activation email – click onto the link in the email
You'll then be taken directly to your shiny new Moosend dashboard
Useability
Once you're all signed up, Moosend's navigation features will glide you round the site quickly and easily – all from the comfort of your intuitive dashboard. 
What are Moosend's features?
As I've said, Moosend email marketing platform is so much more than a humble email sender and, here, I'll take a look at some of its many features.
Email Marketing Automation Platform
Automation is really where Moosend shines – and it has plenty of it. Automations include:
Easy tracking and management of contacts
Automated product recommendations
Automated cross selling
Automated re-stocking reminders
Cart abandonment email automation
Customer journey charting
Shoppable emails
Templates
Moosend has around 40 ready-made templates to choose from, so there's something for everyone no matter what industry your business lands in. The templates feature an intuitive drag and drop editor to allow marketers to add branding to their templates. The same goes for landing page templates.
If you're a bit more techy, you can also edit the HTML code alongside the visual template builder. 
List management or email list
An important part of your email marketing is, of course, your subscriber/email list. Moosend helps you to keep your subscriber lists organised by enabling you to add subscribers individually or by entire database by uploading Excel or CSV documents. 
Once uploaded, users can add custom fields such as dropdowns and check boxes.
This is really useful for adding personalised information about a subscriber.  You can also segment your lists for convenience, for example, by links clicked or specific user actions. 
Sign ups
As with other email marketing automation tools, all of Moosend's packages feature a basic sign up form which can be customised and added to your website and social media. If you have HTML experience, you can also add branding to the form once it is embedded on your site.
Automation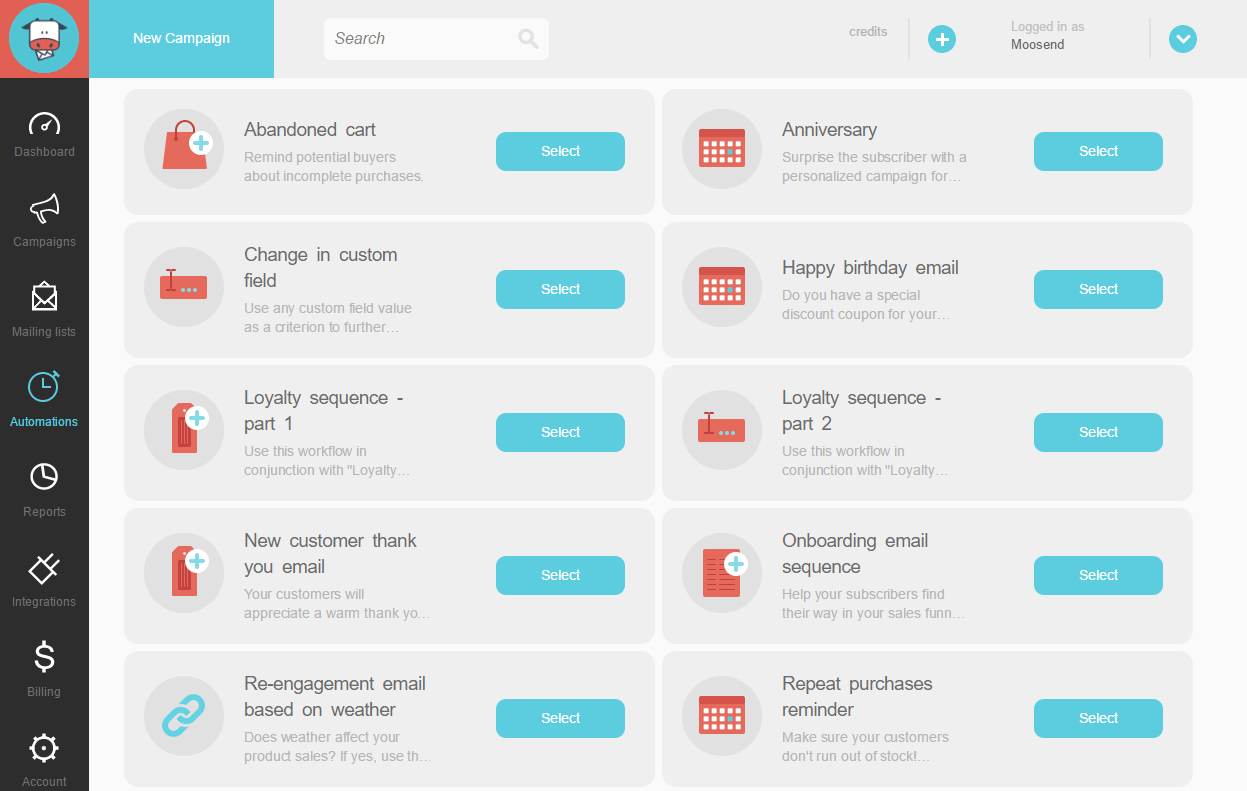 I've mentioned that Moosend saves time and tedium and, it does this through its clever marketing automation features which are included in all plans.
These allow the user to create content from scratch and specify triggers, control steps and filters. As well as basic filters, you can also filter by location weather conditions for that super-personal touch. Each Moosend recipe includes main tasks to which you can add your conditions and filters.
Countdown emails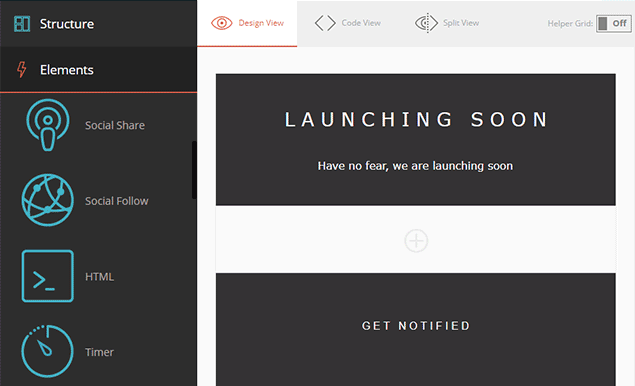 As I'm sure you're aware, adding a sense of urgency or perceived limitation to a promotion can really help to drive sales. Moosend's countdown email feature taps into this by allowing you to include a timer – or even a countdown timer – directly into your email to convey a 'grab it or it's gone' deal.
Integration
It has some really useful integrations, especially for the eCommerce platforms out there, to the WordPress Moosend Subscription forms plug, the WooCommerce plugin and Zapier. Moosend offers a direct SMTP (Simple Mail Transfer Protocol) which you can combine with your existing applications or use to send transactional emails through your usual SMTP client.
You can do this by accessing configuration lines from the Moosend platform and adding them to the application.
API
Moosend features an advanced API (Application Programming Interface) through a simple Get, Post and Delete system. An API is a computing interface to a software component or system which provides a definition as to how other systems use it and how requests are made – in Moosend's case, Get Post and Delete.
An API is essential for businesses which want to allow access to information through an app as well as via the internet.
Testing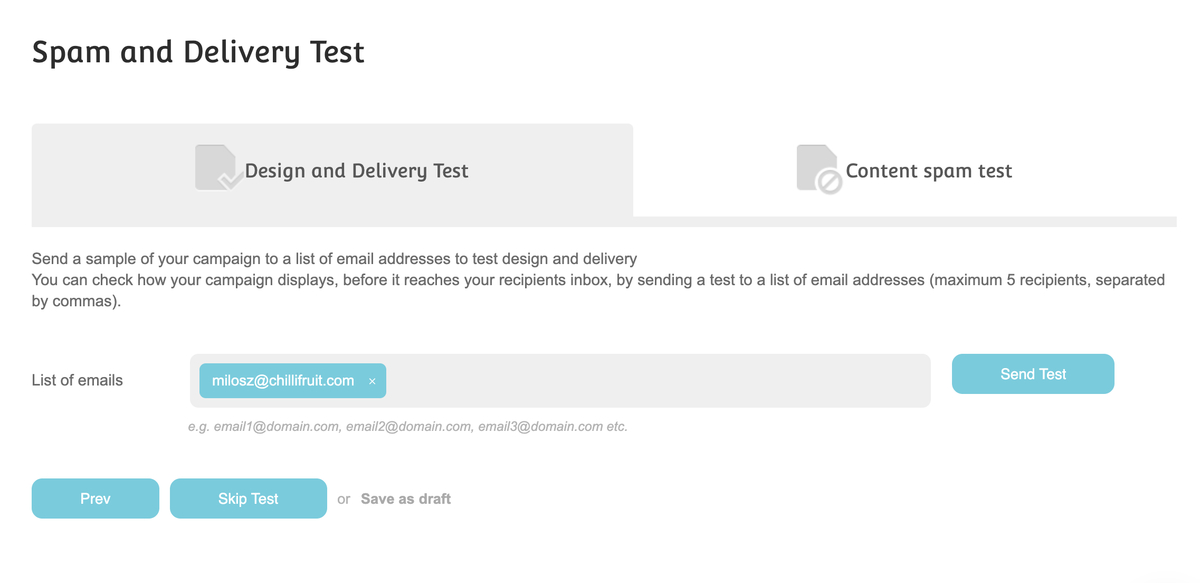 Once you've composed your email, try using Moosend's handy tests which help you to optimise your design before sending to recipients. Simply send your email to a specified tester address and you'll receive a report on its effectiveness.
Custom Reporting
Lastly, as standard reporting, Moosend customers can view campaign information in real time for an overview of opens, clicks and bounces.
Going further, Moosend's reporting lets you view individual recipient activity, compare client tracking and, even track the location from which email was viewed.
Moosend – Ins and Outs
Ins
Affordability – Moosend makes it easy for even businesses with the tightest budgets to get on board with professional emailing.  Starting from just $3, Moosend's pricing is way below most other email marketing providers. 
Pricing options – With options of free plans, monthly subscriptions and pay as you go, Moosend offers total flexibility for all size businesses and budgets, and, ultimately, value for money.
Inclusive – All of Moosend's features are available at varying extents to all plans.  This means that nobody misses out, even on the free and low paid options. 
Clever features – Moosend stand out with the number of unique features such a built in automation templates and zoom filtering such as location and weather.  These allow for an unprecedented level of personalisation.
Support –  Moosend is very proud of its customer support – and with good reason. Users who hit a bump in the road can contact support by phone, email or live chat and response time is excellent. 
Outs
Sign ups – Moosend's sign up form templates are neither the most sophisticated nor the most effective on the market and could use some additional customisation features. 
Integrations – Moosend's native integrations are, to put a fine point on it, extremely limited which may not make it the best choice for larger companies. 
No Mobile App – Those that are often on the road could use a mobile application, which Moosend doesn't have yet.
What are some alternatives to Moosend?
You can't please all of the people all of the time and, you may decide that Moosend isn't right for you. Never fear, there are some good alternatives available. Some of these are:
Mailchimp
A popular email tool, Mailchimp, allows users to create and send emails, access reporting and submit paid advertising campaigns. Mailchimp offers a free plan for up to 2000 contacts and 10000 emails per month and, paid options range between $9.99 pr month and $299 per month.
Offering the usual email features, plus landing pages and webinars, GetResponse has a lot of integration capabilities too. Prices range between $15 and $99 per month and offers a custom option (price on request).
ActiveCampaign
Simple but effective, ActiveCampaign features all of the usual bells and whistles plus some great advanced reporting features. ActiveCampaign offers four different price plans ranging from $9 per month to $229 a month based on 500 subscribers. Plans are paid annually.
Constant Contact
Created in 1995, Constant Contact has been a player for a long time now. It has everything Moosend has basically, plus customer surveys. It has four pricing plans, starting from $10 for just the landing page builder, through $20 for 500 email contacts albeit without email automation, $45 for 500 contacts but with email automation, finally ending on $195 for the Enterprise plan
Conclusion
First and foremost, we must reiterate that Moonsend's flexible pricing options and low prices make it an incredibly competitive email marketing tool, whatever size your business. Furthermore, it has enough great and unique features to make it more than worth your hard-earned cash.
Moosend is particularly useful for e-commerce as it contains a great bag of tricks in terms of automation which saves huge amounts of time and hassle.
If you're a huge company that sends millions of emails and requires some advanced marketing tools, you may become frustrated by Moonsend's limitations. However, for most businesses, Moonsend has more than enough going for it to make it a really great, cost-effective choice for email marketing.