For many businesses in 2020, entire marketing strategies are based around social media. Convenient and affordable, social media allows brands to reach a huge number of people at very little cost and is a great way of keeping in touch with customers.
As great as social media is, for many marketers, it involves keeping a number of balls in the air as they attempt to juggle different platforms including Facebook, Twitter and Instagram.
As these marketers spend their days flipping between multiple platforms, we hear them cry, 'if only there was an easier way of managing this stuff!' Are these hard working marketers destined to keep more windows open than a newly opened pub? Not tonight, Josephine – NapoleonCat may just be the answer to social media prayers.
NapoleonCat can help you manage your social media presence, publish and engage with content across channels, track your competitors, and measure your success.
The purrrrrfect solution
Launched in 2013 by Grzegorz Berezowski, NapoleonCat is a full suite of marketing applications for social media and is aimed at marketers who are looking to streamline and manage their social media activity.
Based in Warszawa, NapoleonCat is a one stop shop for all things social media and is used by a huge number of people worldwide, including some big names like WWF, Avon and Allianz.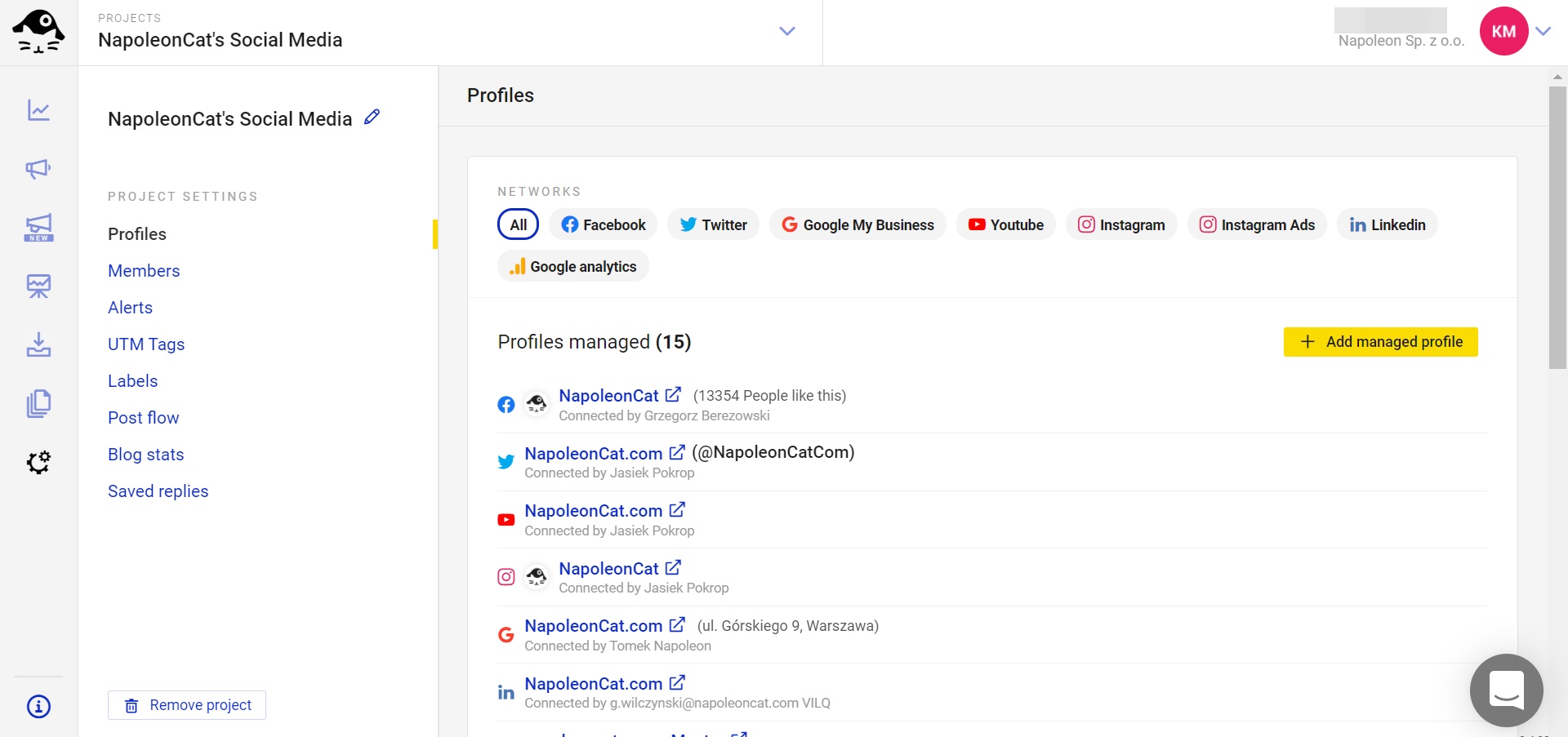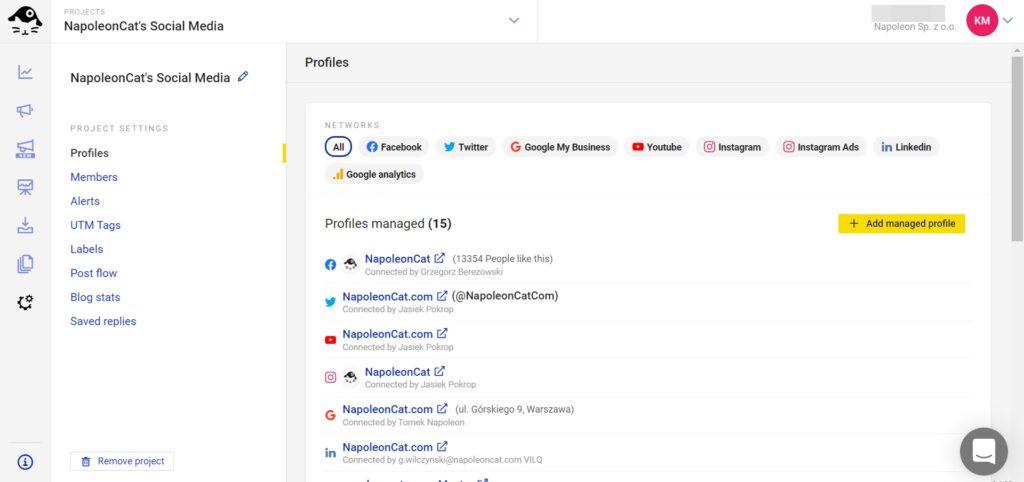 How does NapoleonCat work?
After registering with NapoleonCat, users can manage all of their social media platforms from their own, online dashboard, including reporting. NapoleonCat also offers a mobile app for those cool cats looking to manage their posts on the go.
NapoleonCat's main functionalities include:
managing multiple social media channels,
automating customer service,
analyzing marketing results,
monitoring and benchmarking against competitors,
scheduling posts to multiple social media platforms,
collaborating within teams of social media moderators,
and automating reporting processes.
How do I get started?
I'm happy to let the cat out of the bag on this one – getting started with NapoleonCat is fast and simple and, better still, it's free (for two weeks, anyway):
Stretch your paws over to https://napoleoncat.com/
Click onto the yellow 'Try NapoleonCat For Free' button in the top right hand corner
Enter your business email address and choose a password
Accept the terms and conditions
Click onto the yellow 'Register With Email' button
Decide whether you want to manage your social media profiles or monitor your competition
Click onto 'Continue'
You'll now be able to connect your social media accounts to your NapoleonCat account
Once you've selected your profiles, you'll be taken to your new NapoleonCat dashboard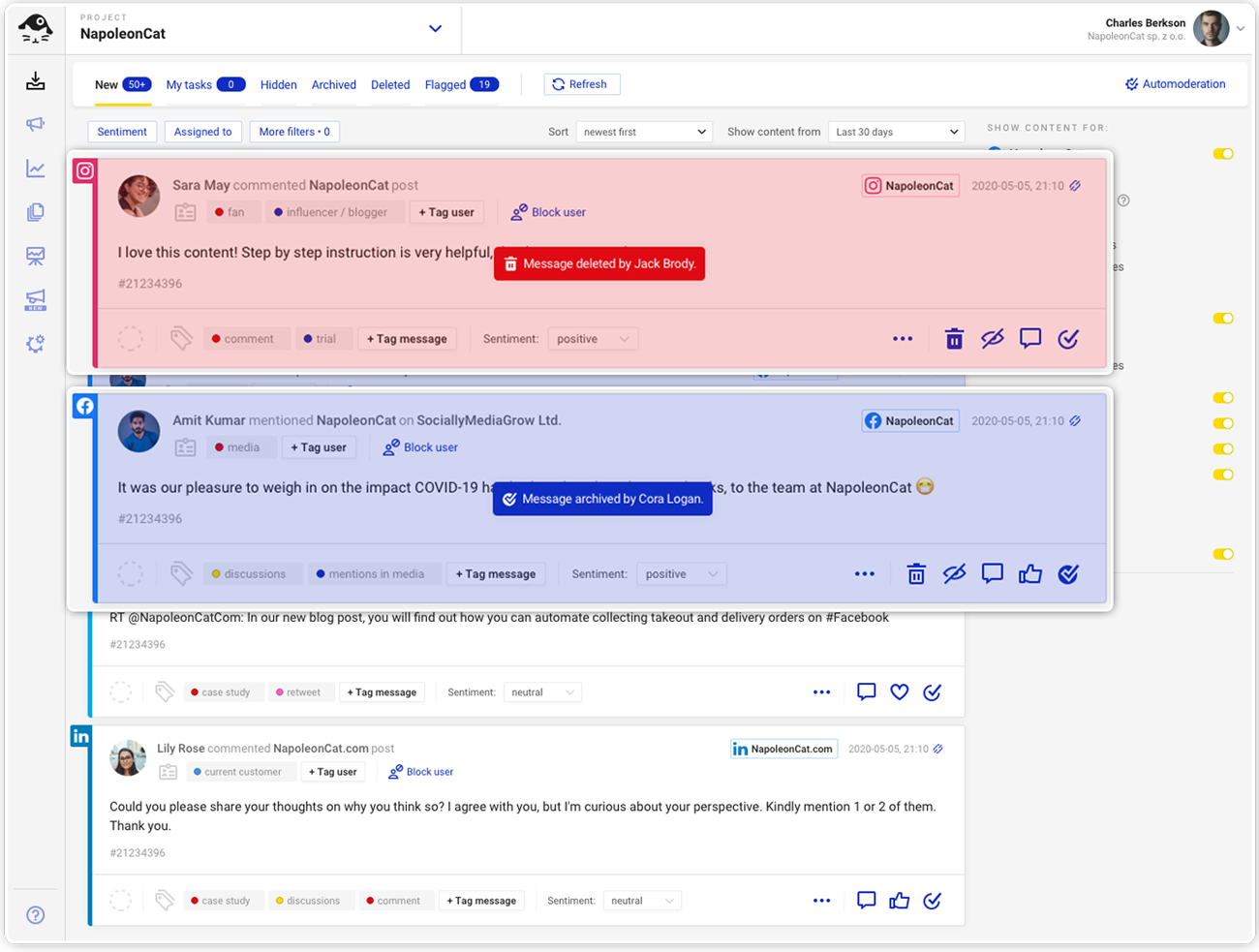 What features does NapoleonCat have?
A more pertinent question would be 'what features doesn't NapoleonCat have' as, this would be the shorter list by far. NapoleonCat is a comprehensive set of social media tools and, its features are as follows:
Content planning
The calendar allows for at-a-glance planning which helps users to visualise posting strategies.
Scheduling
Using the in-dashboard calendar, users are able to schedule their posts in advance, leaving them to focus on other tasks – like putting together more great content.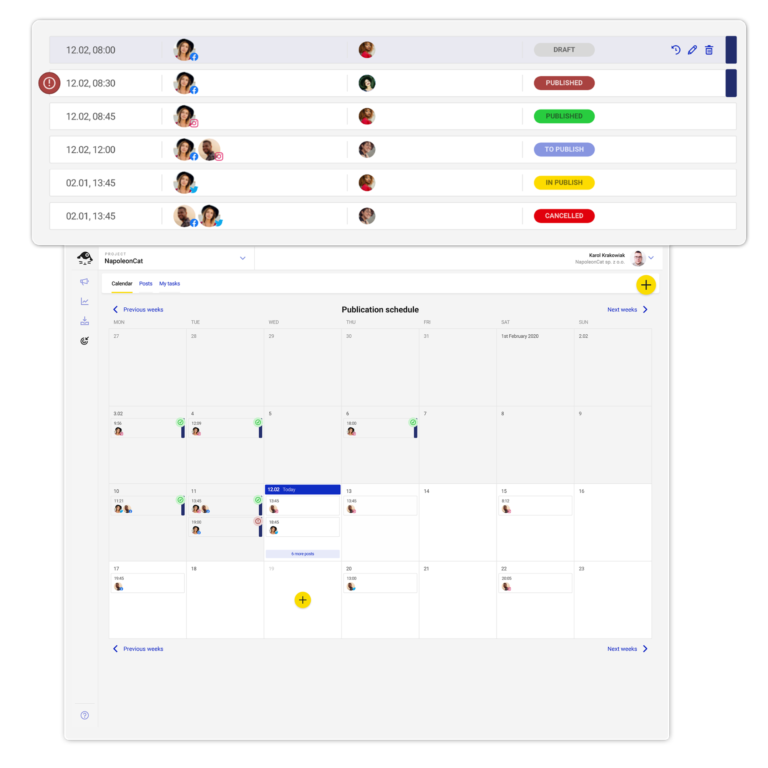 Publishing
This handy feature lets you quickly post the same piece of content to as many of your platforms as you wish; without the need to flip between accounts. You can also adjust your post for each individual platform, e.g. schedule the first comment on Instagram, or add a link on Facebook or Twitter.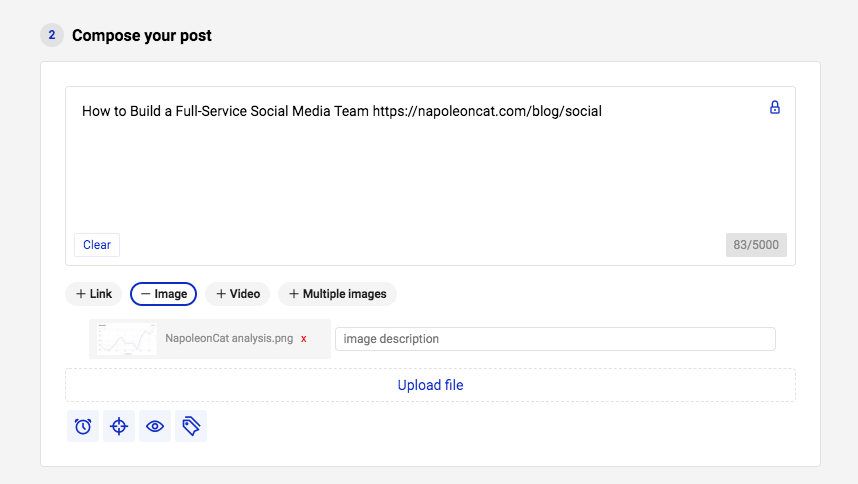 Collaboration
This invaluable tool is the cat's pyjamas for those who value team input when putting together content. Internal and external users can work together on social media moderation in order to make sure that their social customer service is of highest quality.
Auto-moderation
NapoleonCat's Automatic moderation feature works a lot like a social media assistant. You can use it to protect your social media accounts from spam, automatically answer repetitive questions (like those about the pricing plans), or increase your engagement rates and social sales.
Task automation
As you would expect from a forward thinking tool like NapoleonCat, workflows can be automated in order to expedite the process of reviewing and approving content. You can assign tasks to your team members, assign subscribers to monitor all the changes, and work on your content calendar together.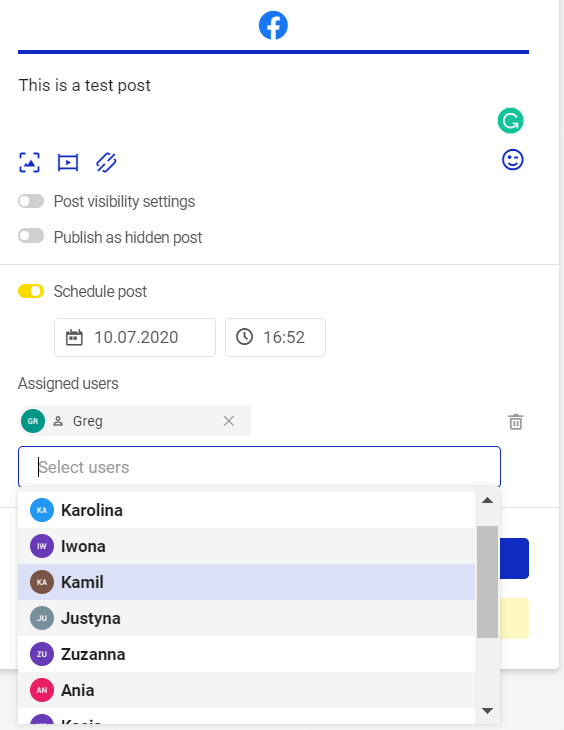 Enhanced team moderation
Rather than having to swap messages back and forth, multiple users can have internal discussions under scheduled posts.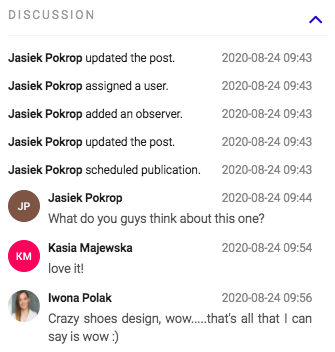 The Social Inbox
Its main purpose is to help you manage multiple social media accounts from just one place and save you a great deal of time. You can respond to all the incoming comments and messages from one place, without having to switch between different social media platforms.
The whole stream of incoming content from all your social media platforms lands in one dashboard. Tags and labels can be added quickly and easily to messages and comments to quickly identify users.
Analytics
Intuitive and straightforward, users can access insights and analytics for each page or individual post and quickly generate reports.
With NapoleonCat, you can analyze your own managed profiles, but what might be even more interesting is that you can analyze any other public social media profiles, e.g. your competitors. Conducting a social media competitive analysis will help you better understand what to post, when to post, and which content is the most engaging for your target audience (since you share it with your competitors).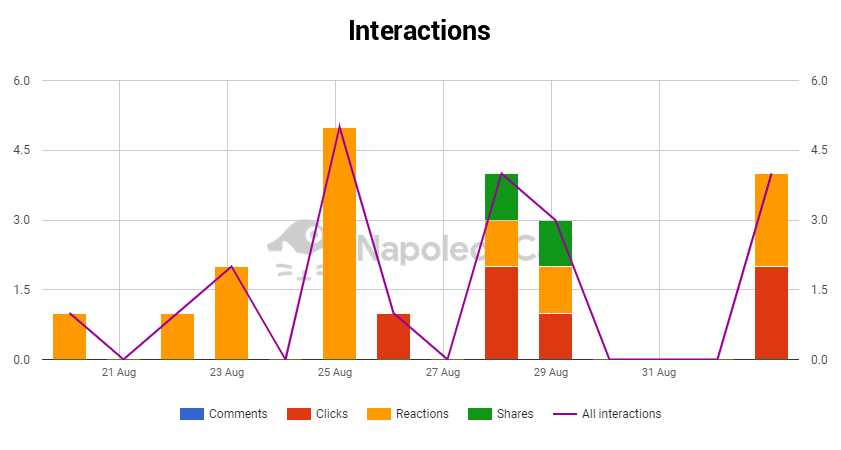 Reports
Users can create detailed reports for any Facebook, Instagram, or Twitter profile in a matter of 5 minutes tops – and then automate report delivery to your team or stakeholders. You can schedule your reports to be generated weekly, monthly or even quarterly.
How much does NapoleonCat cost?
As we've mentioned, registration with NapoleonCat, you can enjoy a free two week trial which will help you to decide if it's the right tool for you. If so, you can choose from two packages with starting prices as follows (these are base prices and, monthly costs are dependent on how many platforms and users you have:
Standard Package $31 per month
This affordable package allows for at least three platforms and one user.
Pro Package $64 per month
As with the Standard package, the Pro option allows for three profiles and one user but also includes the Auto-moderation feature. You can check their pricing and the features here.
You can be billed monthly or annually. If you choose the second option, you will receive 3 months for free.
The Cat's Whiskers or Not A Cat In Hell's Chance ?
As somebody who is dedicated to finding and trying out as much tech as possible, I would be remiss in publishing a review without a pros and cons section. So, here it is!
The Cat's Whiskers
There are a lot of good things to be said about NapoleonCat and, some of these are:
User friendly – NapoleonCat is really easy to use, even if you're not very techy. Set up is simple and, the common sense dashboard makes navigation a breeze.
Price – NapoleonCat is extremely affordable and the two straightforward price packages and price selector are refreshingly simple.
Features – This tool lives up to its promise of being a full suite of social media marketing tools and has enough time-saving features for even larger companies.
Customer support – NapoleonCat's customer support is reactive, friendly and efficient with no long waiting times.
Not A Cat In Hell's Chance
To be honest, NapoleonCat doesn't have too many downsides but, I shall list them anyway!
Limited data capabilities – I found that historical data capabilities were a little limited for my purposes.
Slow to upgrade – At the moment, the app can be a little slow to react to changes such as the introduction of company groups for Facebook.
What are some alternatives to NapoleonCat?
Personally, I think NapoleonCat is pretty great but, hey, it's always good to have options and, so, the following are a few alternatives to this nifty little tool:
Sprout Social
An all in one social media management platform, Chicago based Sprout Social includes engagement, publishing, scheduling and analytics and costs between $99 and $249 per month.
Hootsuite
One of the better known social media tools, Hootsuite was founded by Ryan Holmes in 2008 and is a comprehensive social media management platform which includes Facebook, Twitter, Instagram, LinkedIn and YouTube.
Zoho Social
India based Zoho Social offers social media scheduling, posting and analytics for business and, users have a choice of four packages priced between $8 and $240 per month (billed annually).
Sendible
A clever bit of kit founded by Gavin Hammar, Sendible is a social media suite of tools which includes collaboration, scheduling, posting and custom reporting. Sendible costs between £25 and £245 per month.
Buffer
A set of 'authentic engagement' tools for social media, San Francisco based Buffer was launched in 2010 and is a suite of social media tools used by industry giants including Shopify and Spotify. Buffer will set you back between $15 and $99 per month.
Conclusion
If you're a small to medium sized brand and you're looking to put all your social media eggs in one basket then, NapoleonCat is for you. This reasonably priced tool allows you to manage all of your platforms from one easy to use dashboard.
The many different features cover virtually every aspect of social media management, and make NapoleonCat excellent value for money. Although there are some cheaper tools out there, I'm a big believer in 'you get what you pay for' and, for me, NapoleonCat ticks all the boxes.
And if you wish to get a custom NapoleonCat plan tailored to your specific needs, that is also an option. The Customer Service team is one of the quickest and most helpful out there, so don't hesitate to contact them!