You can have the best product or service in the world but, if you're not reaching enough people – or the right ones – your business may not even make it off the ground.
Collating good quality leads is essential for any business but, getting hold of them manually is rarely an efficient use of a business owner's time.
Happily, there are quite a few tools out there to help you on your way to a solid email contact list which will help you grow your business. One of these ingenious tools is Skrapp.io.
Today, I am going to take an in-depth look at this Singapore based lead generator.
Skrapp.io is an email finder designed for B2B sales and marketing professionals. It allows users to build relevant email lists by scraping data from LinkedIn searches and profiles. Skrapp can be used as a Google Chrome extension or web app, making it easy to find target leads list quickly and efficiently.
So, just what is Skrapp.io ?
Skrapp.io is a clever bit of kit available as a Google Chrome extension and web app. The app allows you to search platforms such as LinkedIn in order to scour profiles and extract verified email addresses.

This, in turn, lets you build up your list of leads and grow your business quickly and easily.

And, who is Skrapp.io for?
Although the app is particularly useful for new companies who are just starting to gather leads, it's also great for established businesses looking to grow their customer base and scale their business.
Skrapp.io is also handy for individuals who are searching for a specific email address for a job application, freelance opportunity or audition.
What are Skrapp.io's features?
Chrome Extension
Skrapp.io's free Chrome Extension lets you get up and running with the minimum of fuss. The extension can be used alongside the Skrapp.io app for outreach on the go.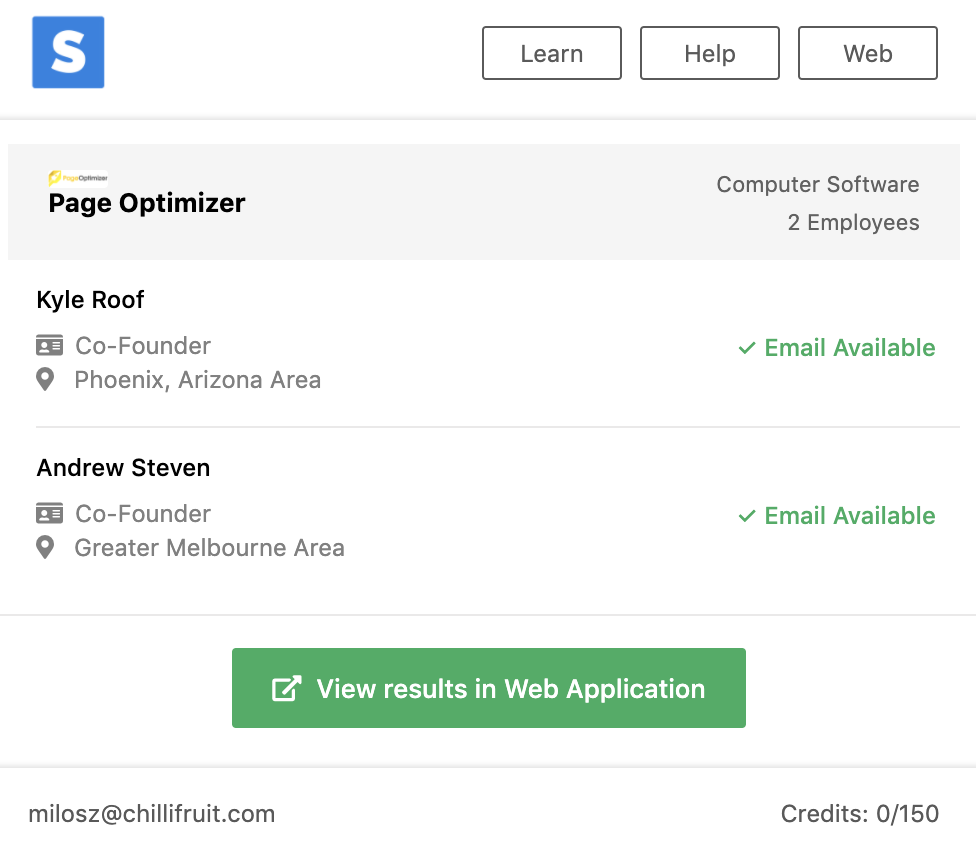 Email Finder
The "pièce de résistance" of Skrapp.io, the Email Finder Tool is a quick and easy way of getting hold of tons of email addresses by either using the search bar on the website or searching directly from a profile page on LinkedIn. You can search by name, company name, website or, even job title.
Domain Search
This useful feature lets you search by domain or company name to find email addresses for the most influential staff members within the organisation – letting you get right to the heart of the business quickly and efficiently.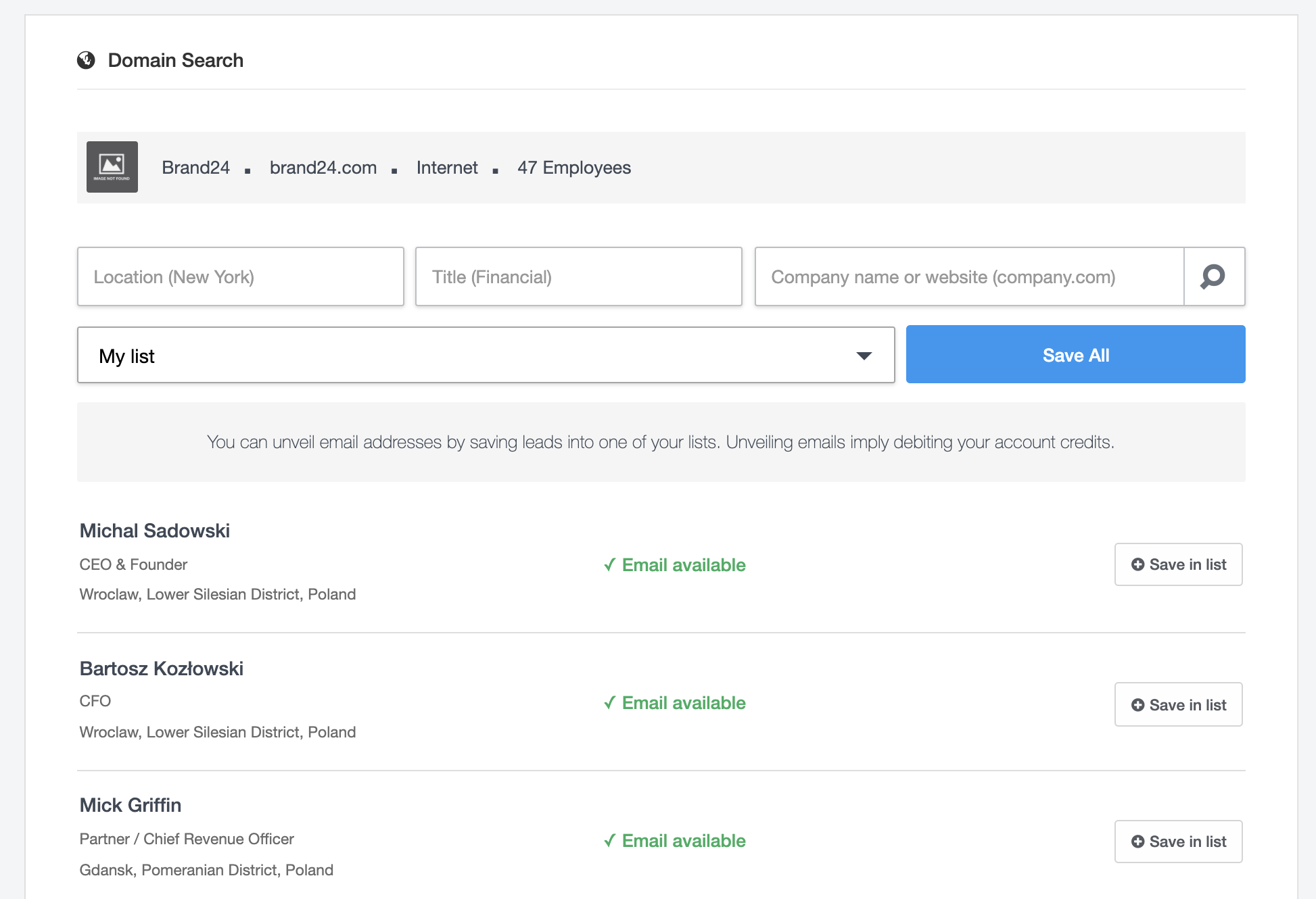 Bulk Email Finder
The Bulk Email Finder feature allows you to pull bulk email addresses from your existing databases and sheets and import them via CSV or TXT in order to verify the addresses.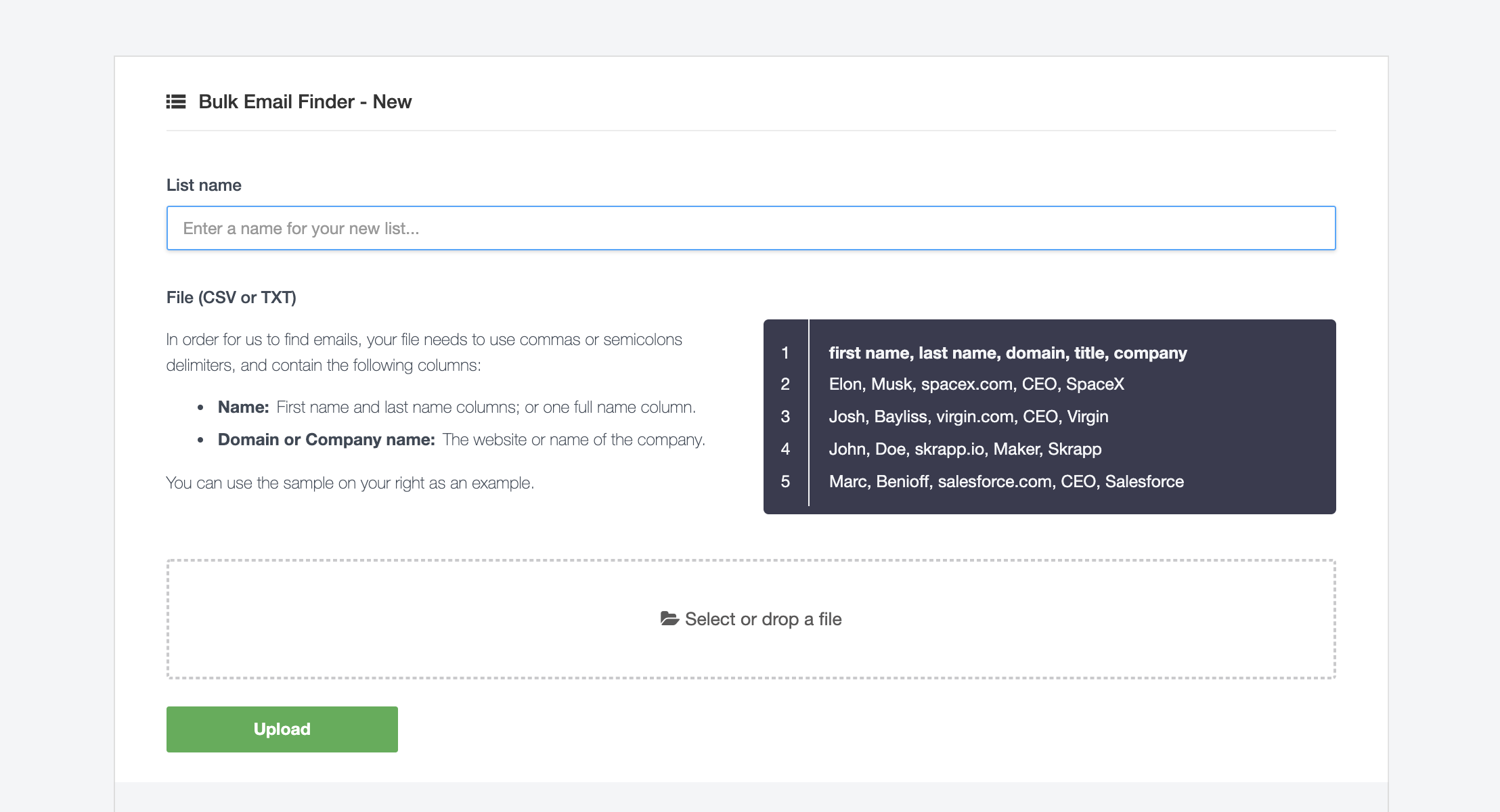 API
Skrapp.io's API is built around REST. It uses predictable, resource-oriented URLs, and HTTP response codes to indicate API errors. Skrapp.io supports cross-origin resource sharing, meaning that you can interact securely with its API from a client-side web application.

Video Tutorials
Skrapp.io has a number of onsite video tutorials to help you get back on track should you need help using the app or extension.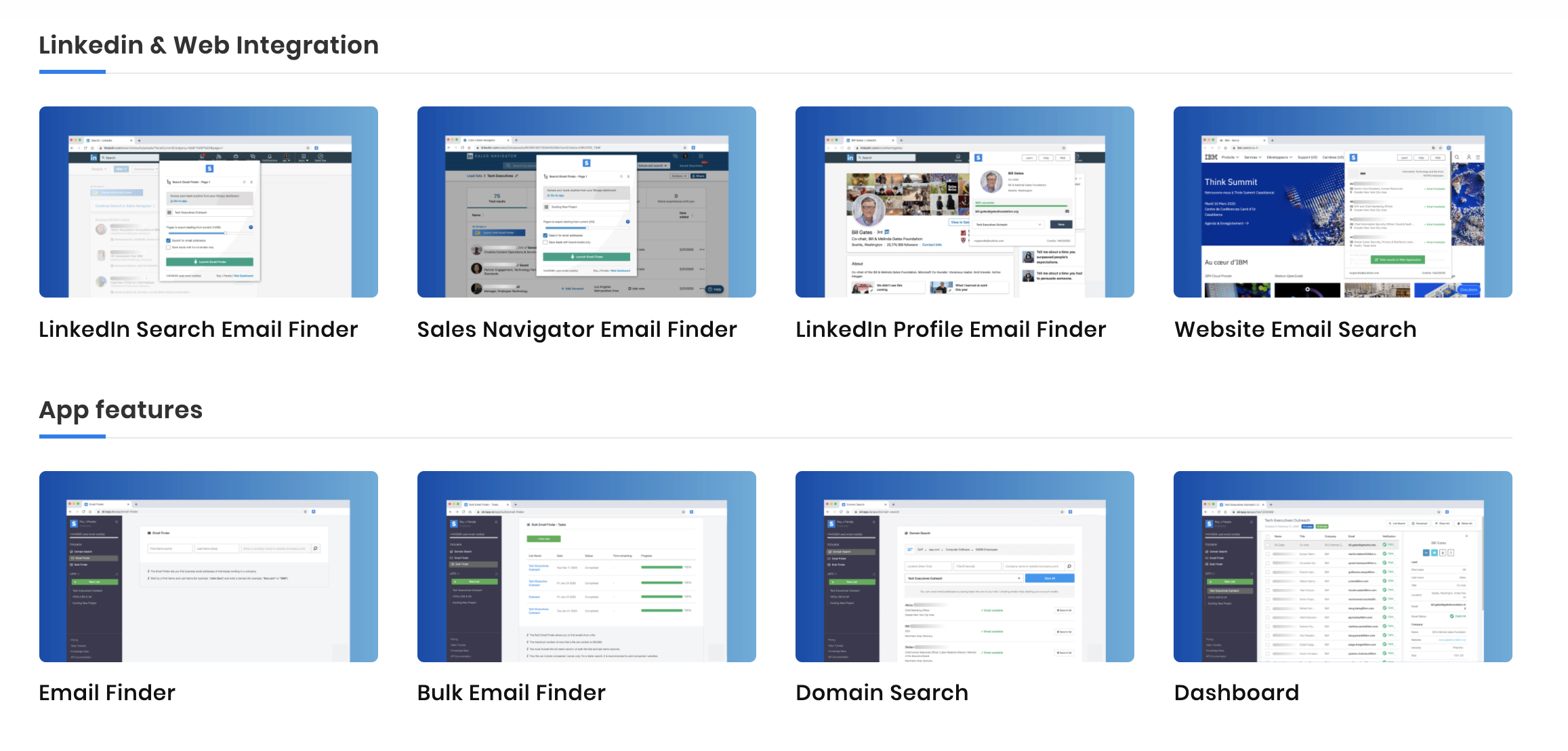 Knowledgebase
The Skrapp.io knowledgebase is on hand to answer any commonly asked questions that you may have about the system as you go along.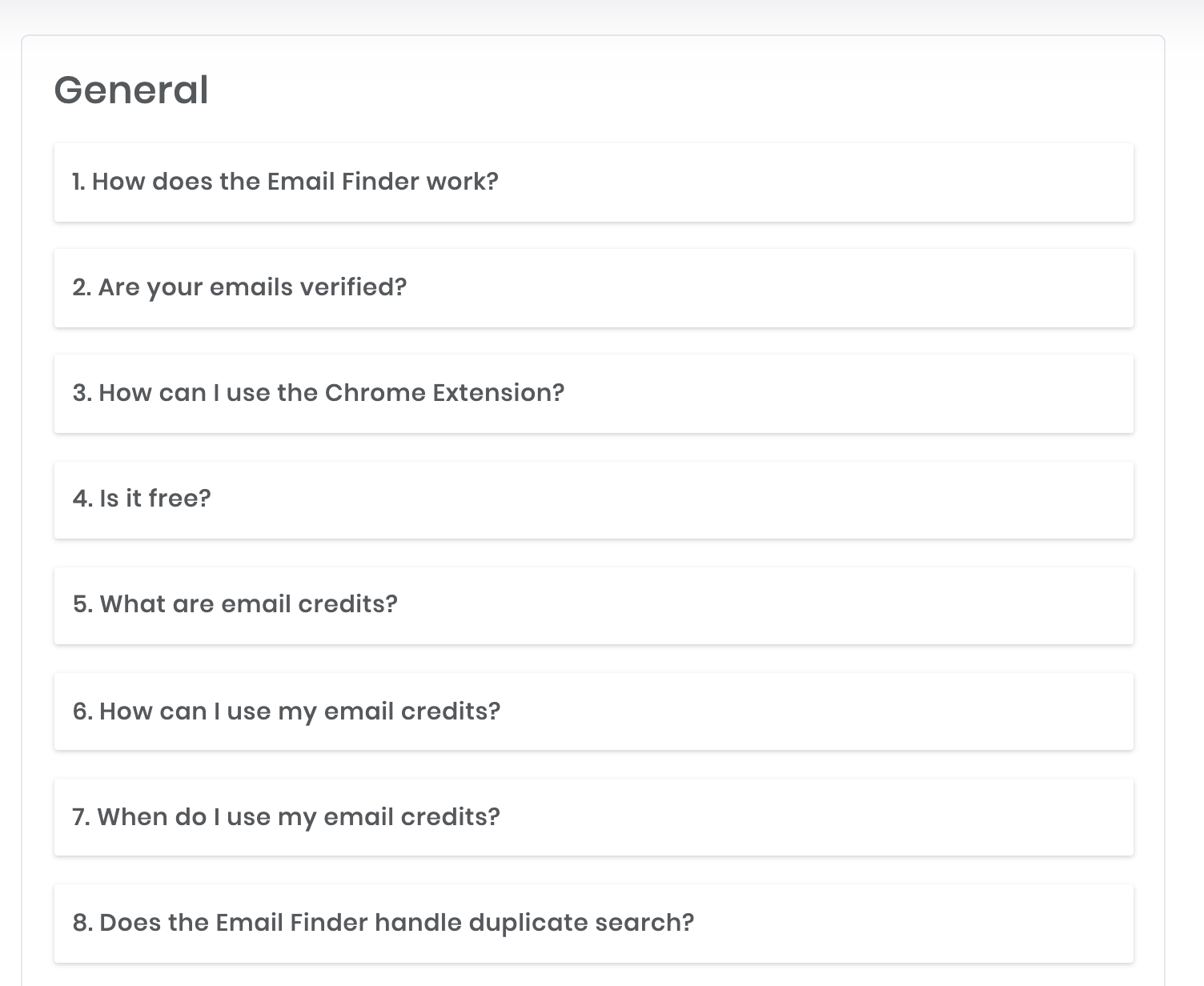 How does Skrapp.io work?
Without getting too 'techy', the Skrapp.io Chrome Extension integrates with your LinkedIn user interface and, you'll need to install the extension on your device before going any further. You can do this as follows:
Go to Skrapp.io
Click onto the green 'Sign Up' button in the top right corner
Fill in your name, email address and choose a password or, opt to register through your social media accounts
You'll then be directed to the Chrome Extension page
Follow the instructions to install the Chrome Extension on your device
Once you've installed the extension, there are two ways of collecting email addresses. These are as follows:
From the Skrapp.io website
From the dashboard on the Skrapp.io site, you'll see a toolbar – simply enter the name and/or company of the person you're looking for and hit enter. The system will then generate all of the email addresses found for that search.
Let say we are looking to contact an editor or simply a content person from Standard.co.uk or Brand24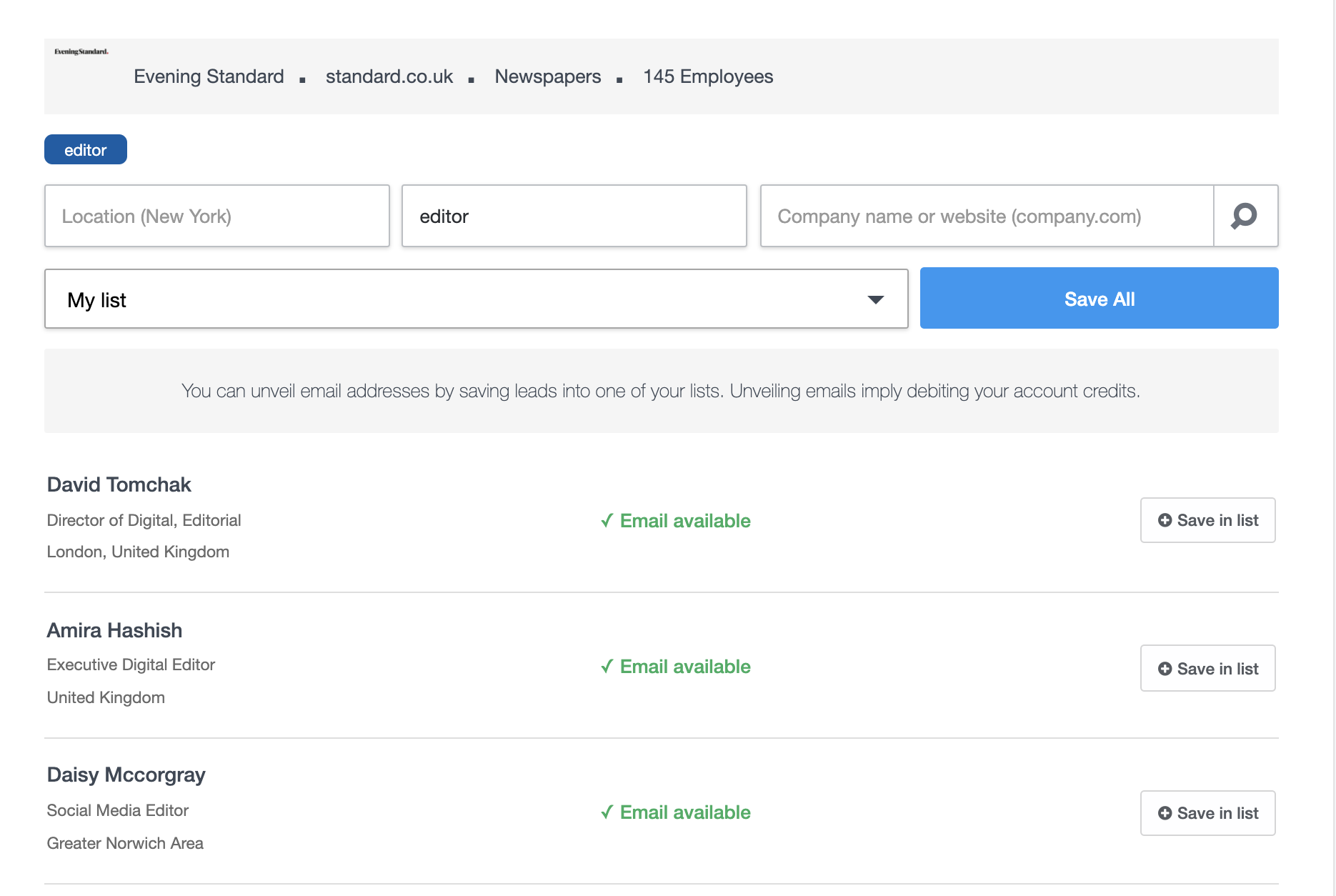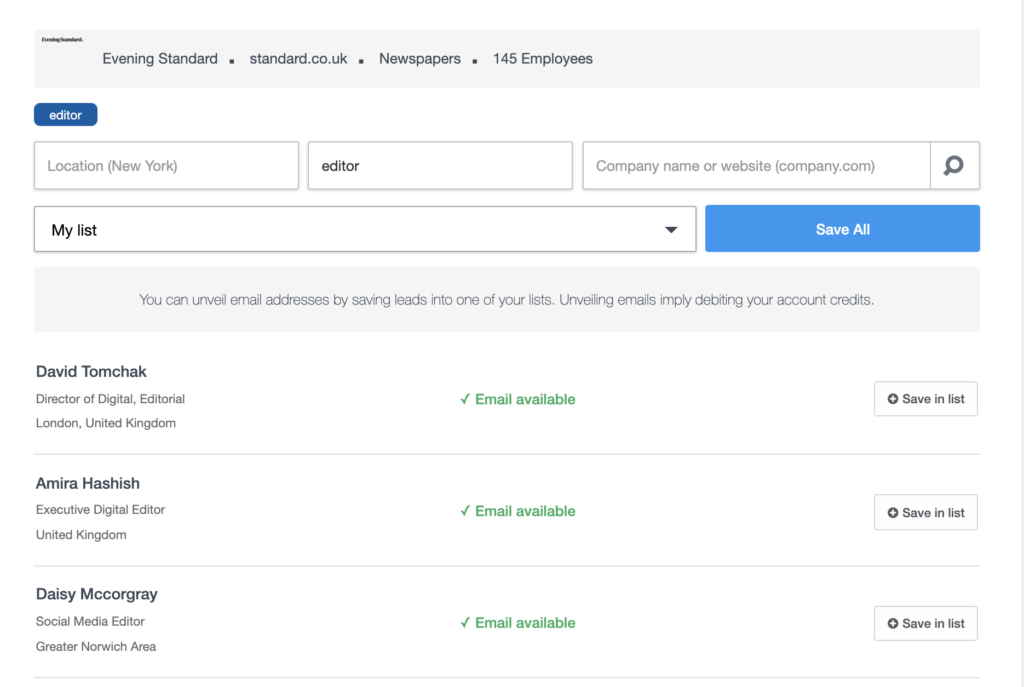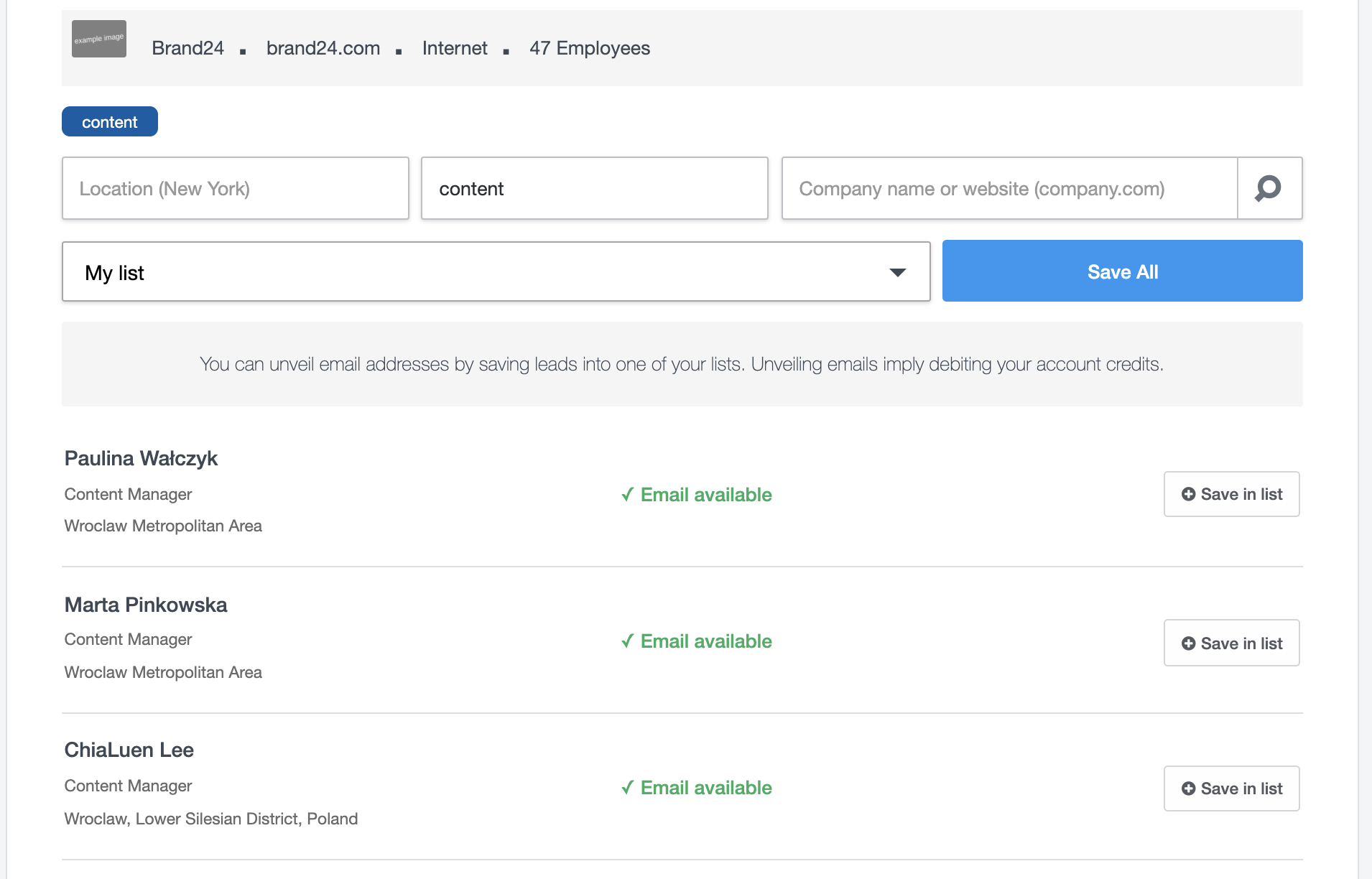 From a LinkedIn profile
Go to your LinkedIn page where you'll see that the page is now showing three new buttons – 'Find Email', 'Export Results' and 'Export Members'.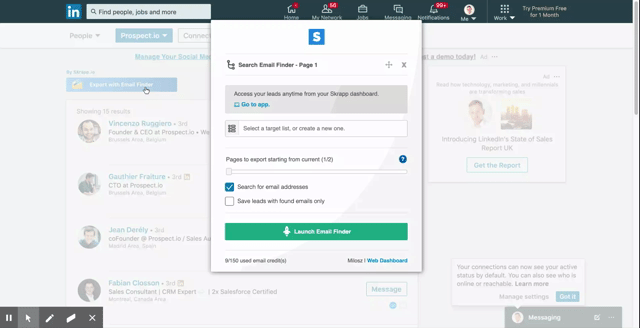 Run a search for the required prospect and, when found, go to the prospect's page. Next, press 'Find Email' to be presented with any available email addresses for that person.
Find Email
From your LinkedIn page, access a prospect's profile and then press 'Find Email' to find contact details and save them to a Skrapp list within your Skrapp account.
Export Results
This button takes the results of your search and turns them into a downloadable CSV or Excel sheet for easy access. You can then save the sheet to your computer for safe-keeping.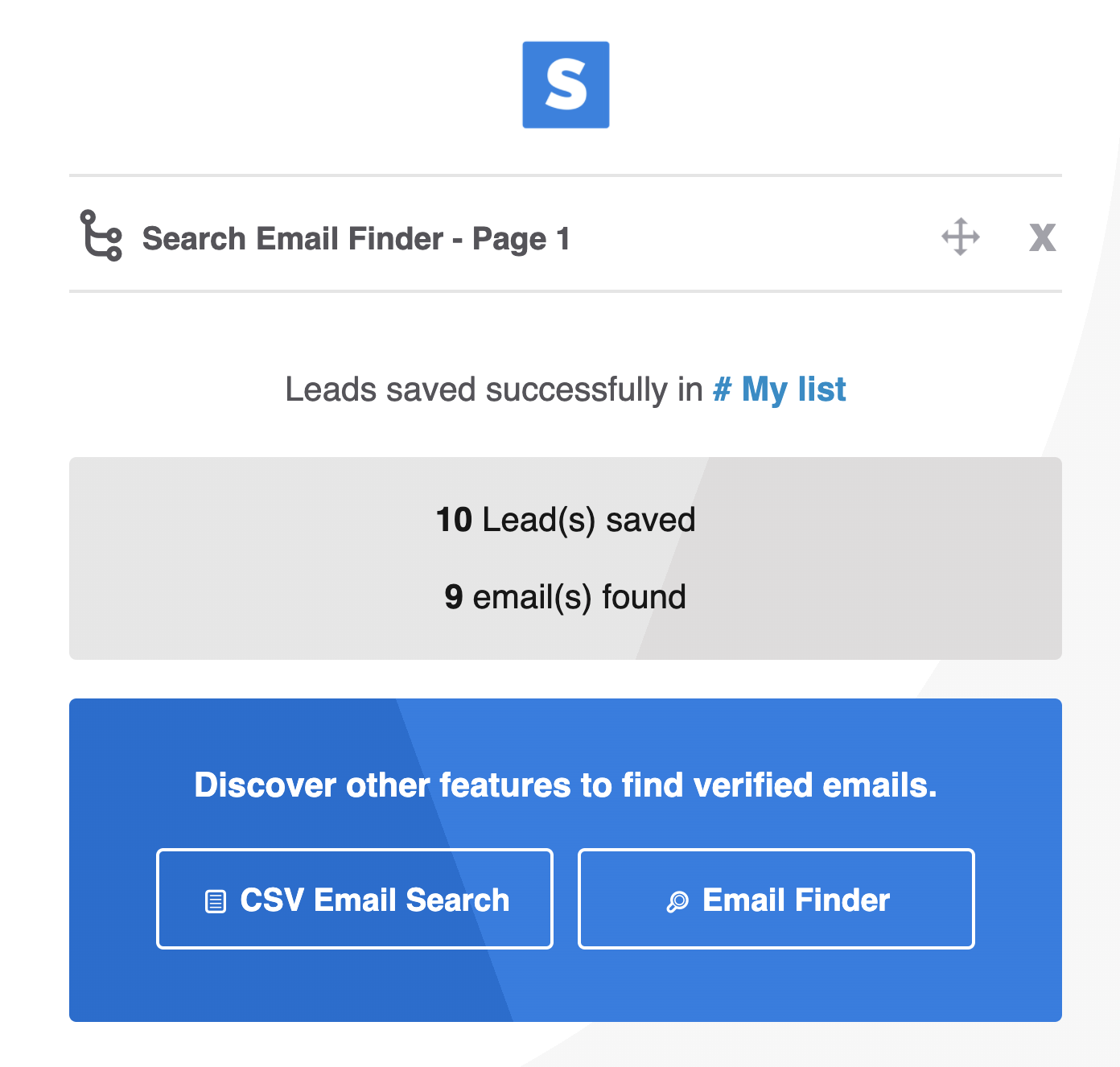 Export Members
The Export Members button performs the same action as Export Results but for a chosen group of members.
Create List
Within your Skrapp.io account, you can create multiple lists in order to stay organised – for example, you can create one list for specialised prospective clients and another for more general prospects.
How much does Skrapp.io cost?
Keen to accommodate every requirement and budget, Skrapp has four different packages for members which are as follows: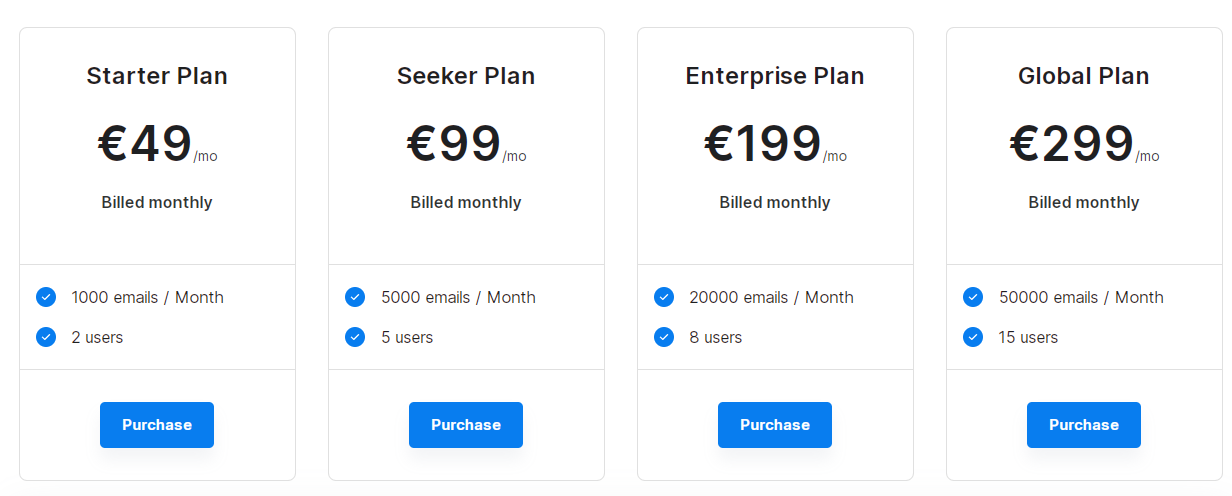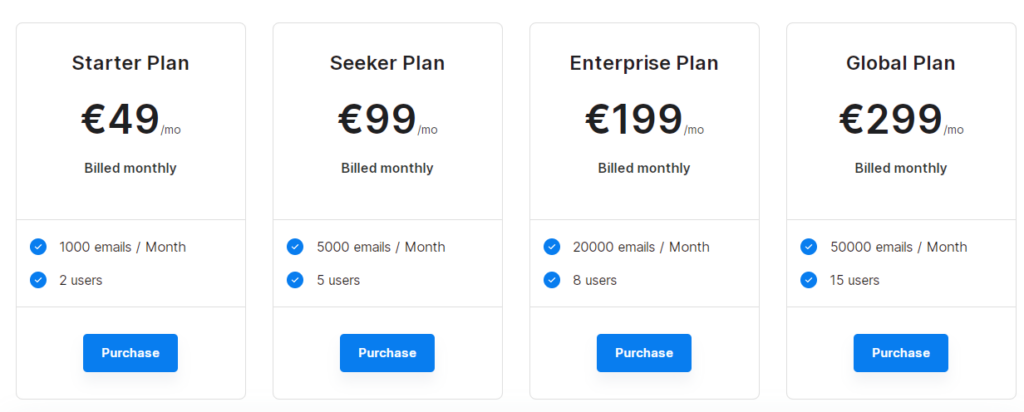 If you have deep enough pockets to pay for a whole year up front, you'll save 30% on the above prices.
Some Highs and Lows
As with any business tool, there are some highs and lows. Luckily, I am here to let you know what these are before you hand over your hard earned cash.
Skrapp Highs
Fully automated – Skrapp.io is completely, totally, fully automated – which means that your requested results are available at the touch of a button – and within seconds.
Easy to use – Even the most committed technophobe can get up and running with Skrapp.io within minutes. The simple, straightforward toolbar buttons make for a completely user-friendly experience for searching and exporting email addresses.
Free option – Skrapp.io's free to use option is great for those looking to try out the app before committing to a paid package. This is also ideal for those needing only light use as the package only includes 150 emails per month.
Multiple prospects – The fact that Skrapp.io can draw down information for multiple prospects from LinkedIn makes it a huge time-saver, allowing you to start building up your contact list really quickly.
Online support – Although Skrapp.io really is easy to use, there's always a chance that you may get stuck. In this instance, the website has a great knowledgebase and also video tutorials to help you get back on track.
Skrapp Lows
Price – Although Skrapp.io does have the free option for light users, once you get into the paid options, things can get a little pricey with the cheapest package starting at $49 per month for just 1000 emails.
Accuracy – In terms of accuracy, Skrapp.io can be a little bit hit and miss. Specifically, it has a tendency to pull just any domain or email address from a website. Although this can be frustrating, you can get around this by tightening the review options to narrow down the results.
Reliability – When it's working, it's great – however, a lot of users report frequent technical problems with the app / extension; which can be really frustrating when you've put time aside for email prospecting.
Customer support – I have mentioned in the Pros section that the app has a great knowledgebase and video tutorials. Unfortunately, it appears that that is where the support ends as many users report that it's difficult – if not impossible – to actually get hold of customer support by either telephone or live chat.
Alternatives to Skrapp.io
If you decide that Skrapp.io isn't for you, there are a few alternatives out there:
At a similar price to Skrapp.io, Snov.io is an email finder and email verifier which also offers the ability to create and send emails within the program. This New York based app / Chrome extension is fast and reliable and a good alternative to Skrapp.io.
Getemail.io
Used by businesses like Monster and Shopify, Getemail.io uses big data to source email addresses and, prices range from $49 to $399 per month.
A search bar based online system, Hunter allows you to search prospects by name in order to grow your email list. Email verification in bulk as well.
Voilanorbert
Likewise, This handy alternative to Skrapp.io allows you to find, verify and enrich email addresses and costs between $49 and $499 per month.
Conclusion
If you're looking for a straightforward email finder without too many bells and whistles then Skrapp.io just might be for you.
For light users, the starter plan allows you to hunt down 1000 email addresses per month – which is fine if you're planning on doing a little bit of outreach now and again to grow your client base slowly.
I mentioned earlier that Skrapp.io is not the most cost effective solution out there, which is one black mark against it.
Add to that the slight lack of accuracy and the value of this tool decreases a little further. In addition to this, Skrapp.io lacks some of the extra features of other, similar, tools such as the capacity to create and send emails within the program.
In conclusion, Skrapp.io is great for finding the odd email address when needed, however, larger companies looking to get their hands on large quantities of leads would most likely be better off looking elsewhere.