If you use the internet, you will no doubt be familiar with popular image sites, Instagram and Pinterest. Since its inception in 2010, Pinterest has become one of the world's most used social media platforms with 1600 employees and over 320 million active users around the world.
Launched by internet entrepreneur, Ben Silbermann, Pinterest is enjoyed by tons of personal users keen to share their favourite photos and selfies. More importantly though, Pinterest has become a go-to marketing tool for influencers, bloggers and businesses.
Using Pinterest and/or Instagram for business social media marketing is, of course, very different to posting pics of your cat and can involve a lot of work and complex strategies. Happily, businesses can get a helping hand with some really handy tools and resources and, today, we're going to be talking about one of the best – here's a Tailwind app review.
If you're looking to take your social media marketing game up a notch, look no further than Tailwind. Automate tedious and time-consuming tasks like content creation and publishing across platforms like Instagram, Pinterest, and Facebook so that you can focus on what really matters – growing your audience smarter and faster.
Grab the world by the tail

Whilst using Pinterest to identify brides to be who were using the platform, Danny hit on the idea of creating insights for external customers.
In a nutshell, Tailwind is a marketing and scheduling tool for Pinterest and Instagram customers and aims to boost businesses by providing straightforward scheduling, marketing resources and analytics.
Who uses Tailwind?
Over half a million customers use Tailwind on a regular basis and customers include a huge number of SMEs as well as some industry giants. Tailwind is available worldwide to any business who uses Pinterest and / or Instagram as part of its regular marketing strategy.
What's Tailwind pricing?
There are four different pricing plans, here is what they offer: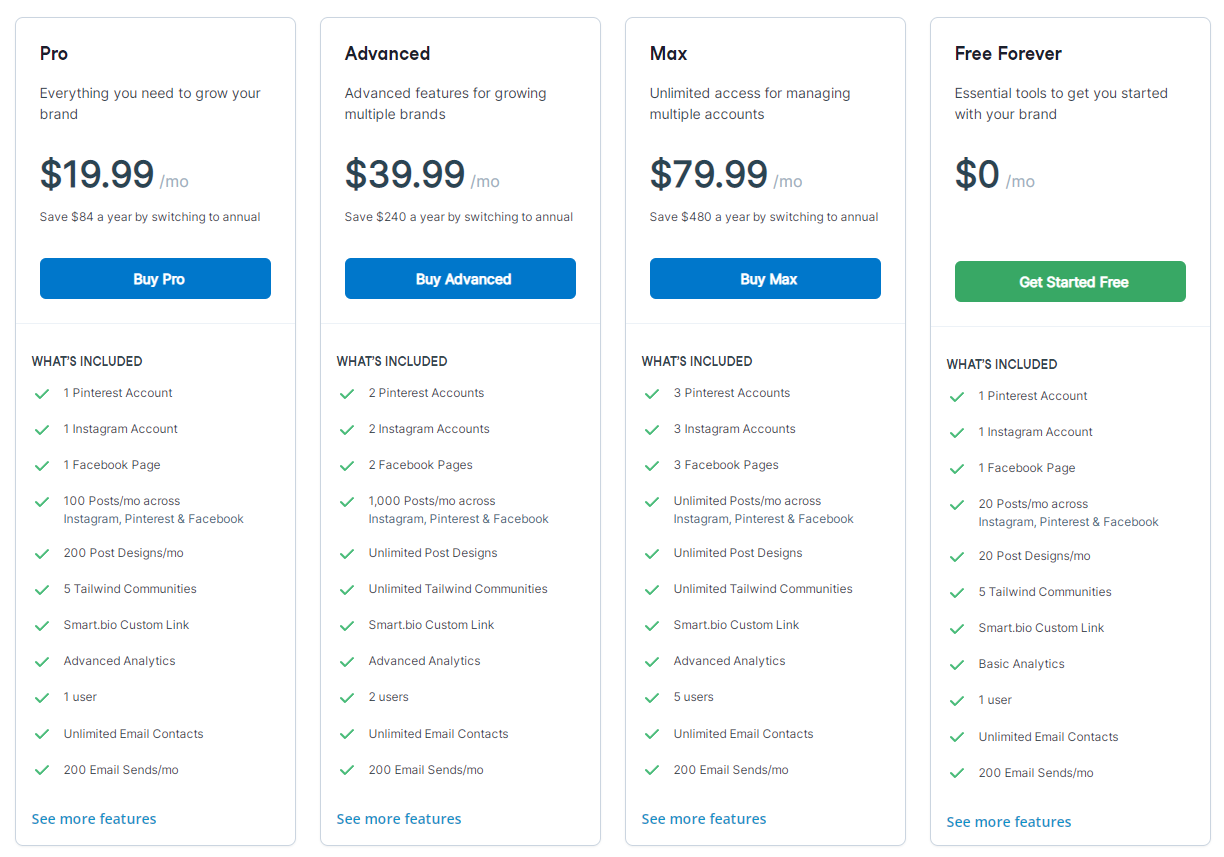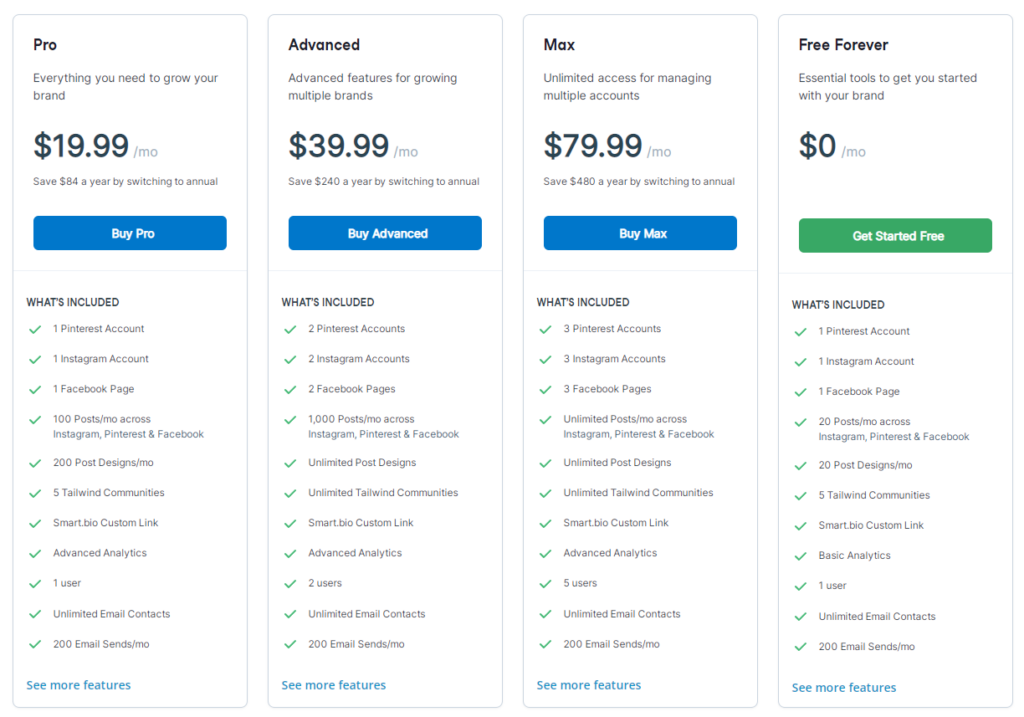 How do I get started with Tailwind?
To begin with, you'll need either an Instagram or Pinterest account. If you don't already have these, signing up is really easy – simply access the site and then follow the directions to open your account.
Once you're account is up and running, you're ready to start your free trial of Tailwind as follows:
Go to https://www.tailwindapp.com/pricing
Choose either Instagram or Pinterest
Click onto 'Start My Free Trial'
Make sure that the account shown is the correct one and then click onto 'Give Access'
Enter your name and email address and choose a password
Select the marketing need s box which best describes you
Click onto 'Complete Your Account'
Click onto 'Install Chrome Extension'
Once you've done all of this, your account will be set up and you're ready to get started with Tailwind.
If you require accounts for both Pinterest and Instagram, simply go back and repeat the process.
What can I expect from Tailwind?
The simple answer to that is, tons of fabulous features. Tailwind refers to itself as a suite of tools and, that's exactly what you get. Let's take a look at some of the goodies included in your membership price:
Scheduling & Publishing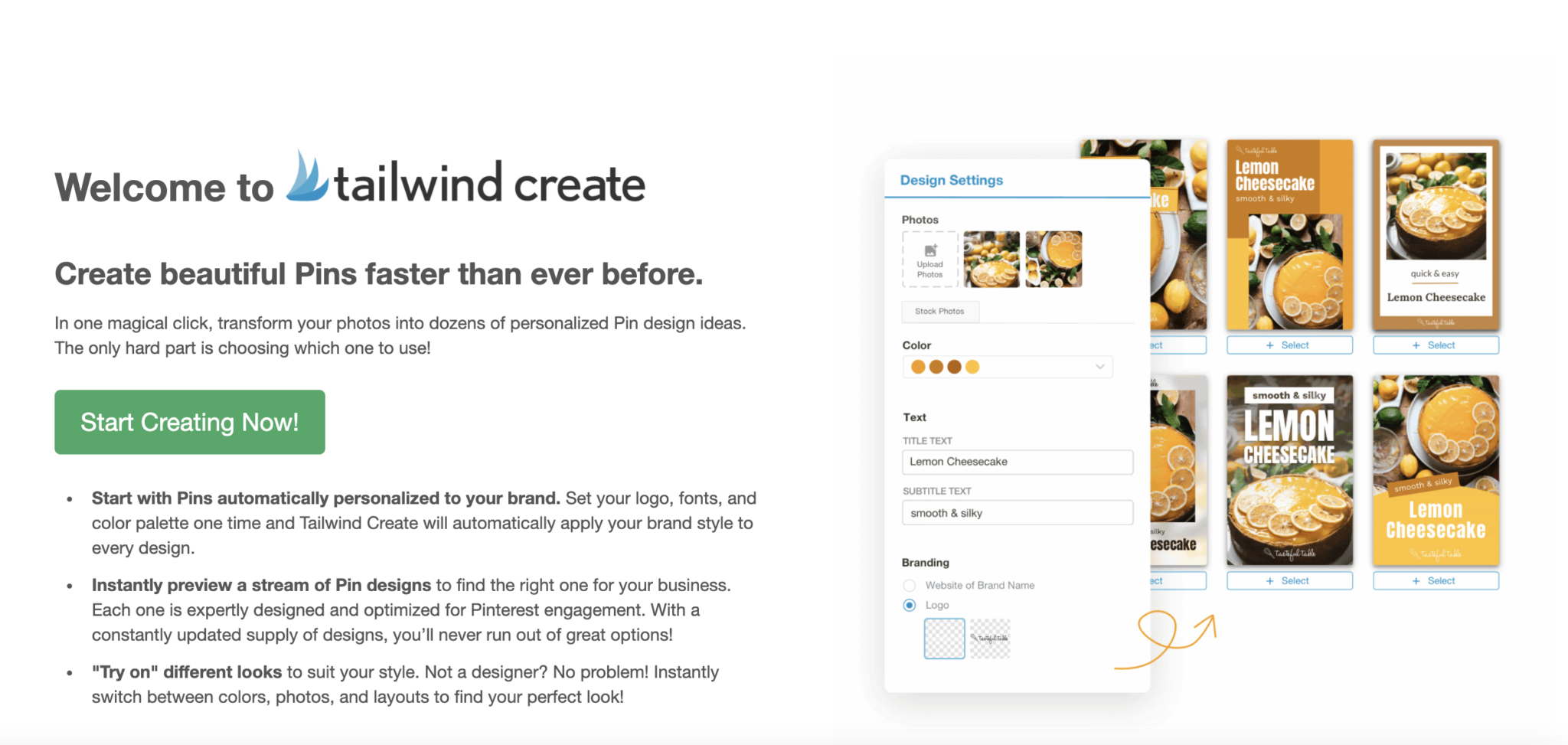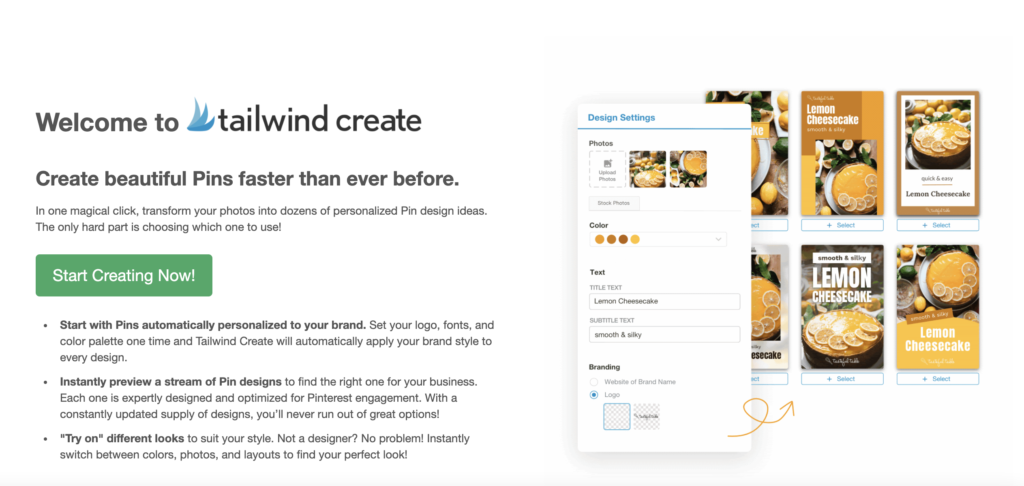 The backbone of the app's business, Tailwind allows you to schedule and publish your posts saving you time and hassle.
Tailwind gives you the power to create and schedule your pins and posts on Instagram and Pinterest through a really straightforward drag and drop process. Once you've added posts to your calendar, you can then dive in and re-arrange them as you wish as well as shuffling your queues so that your followers aren't seeing the same post over and over.
You can save groups of boards into custom lists to pin them all with one lick and, you can schedule smart intervals to make sure you adhere to the rules and avoid repetition for your customers.
The mobile app means that you can complete your scheduling during your daily commute or, even at the gym.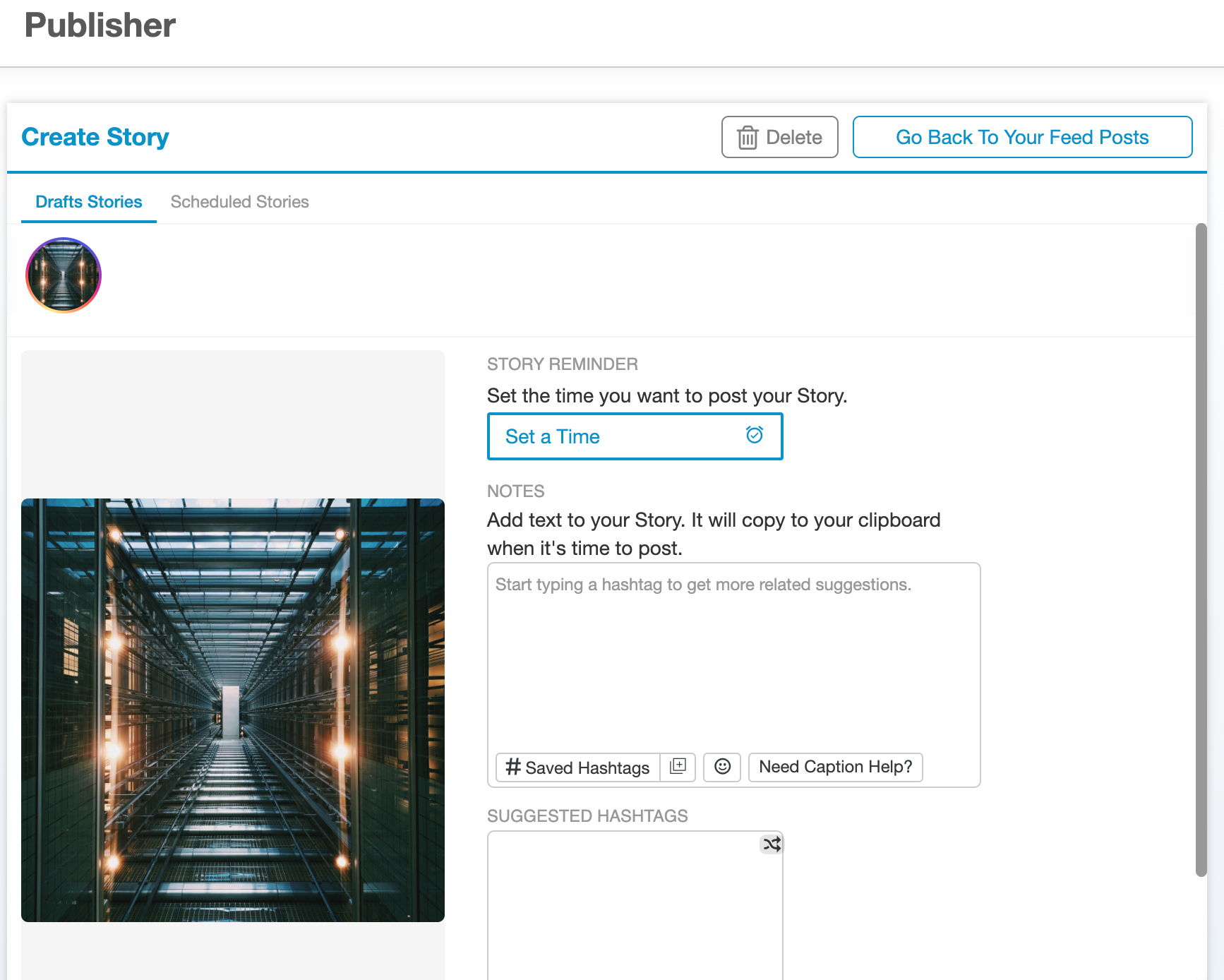 Keeping content management in line
When it comes to publishing, Tailwind's Smart Queue helps you to choose the optimum times to publish your content an, you can take advantage of unlimited recurring time-slots to make sure that you've always got great content going out.
Image Uploads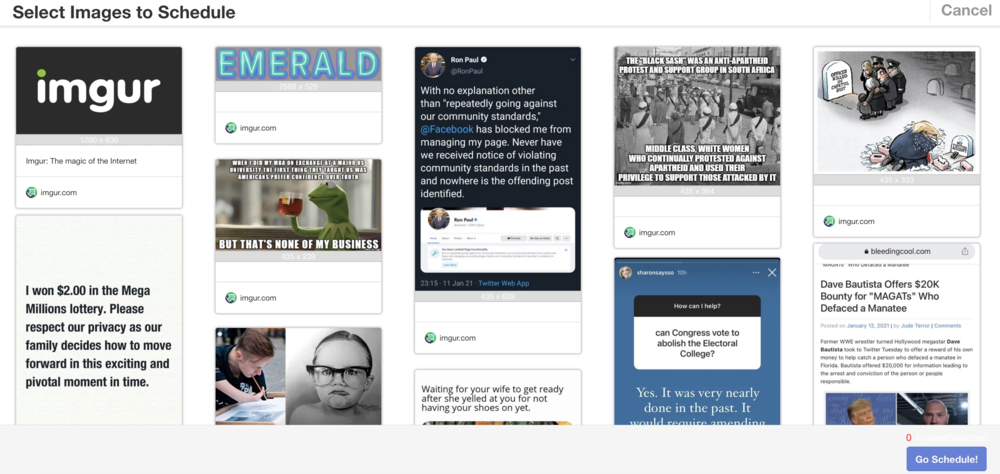 Pinterest and Instagram are, of course, all about the images and so, as you would expect, Tailwind has got your back when it comes to uploading your content. Tailwind's web browser extension lets you save images from absolutely anywhere on the internet, straight to your posts.
Instead of pinning the image within Pinterest, you can upload it directly to your Tailwind account for use with your posts easy and quickly whenever you choose. You can also opt to share the image on several group boards over a chosen length of time and, you can do all this in a few different ways:
Select 'Save For Later' in order to save the image/blog post to your drafts folder
Select 'Schedule Now' to choose the group boards you wish to publish on and, also, to select a minimum time interval
Smart Scheduler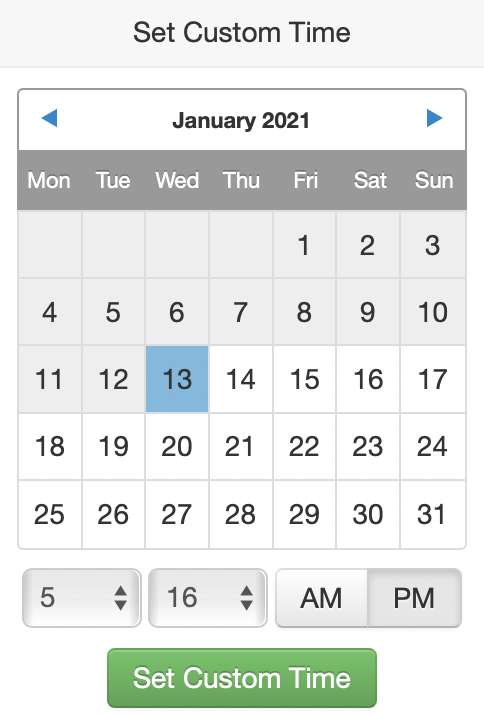 One of the stars of Tailwind's show, the Smart Scheduler allows you to choose the exact date and time for your posts to be published to your followers. You can choose as many spots as you like for any given day and, change the schedule as many times as you want. Tailwind also helps you out with handy suggestions on optimal publishing times.
When you choose a publishing time, it will turn green to allow you to easily see your scheduled content. You can view your scheduled pins at a glance from your dashboard – just head on over to the header and you'll see a snapshot of the image and, on the right-hand side of the screen, you'll see your calendar. If you want to reschedule items in the calendar, simply drag and drop to a new time slot.
Reporting And Analytics
Tailwind's analytics really are something special – and they're easy to use. . You can choose from group board, profile or individual pin levels and then access, measure and analyse performance. Additionally, you can integrate your Pinterest monitoring with Google Analytics, providing you with additional data Analytics available are as follows:
Profile Level


You can access performance statistics for your profile in terms of followers, pins, repins and comments. You can also view 30 day reporting on virality and engagement levels for an all round insight into your performance scores.
Board Insights
For these, you can choose between individual, private and group boards and then access important insights over seven days including overall performance.
Pin Inspector
If you're using Tailwind for Pinterest, you can expect a visit from the Pin Inspector.
This great tool lets you see the performance of each of your individual pins and then hands you the information in a handy table format. Sort your pins by clicking onto any of the available columns including Pin, Repin, Board, Comments and the Date of the pin.
You can also filter your pins by date period, by category, by board or, even by your website. Within the table, you also have the ability to shuffle actions for each pin such as rescheduling, adding a pin to one of your tribes (we'll get to these in a minute) and searching for similar and relevant content.
Email Reports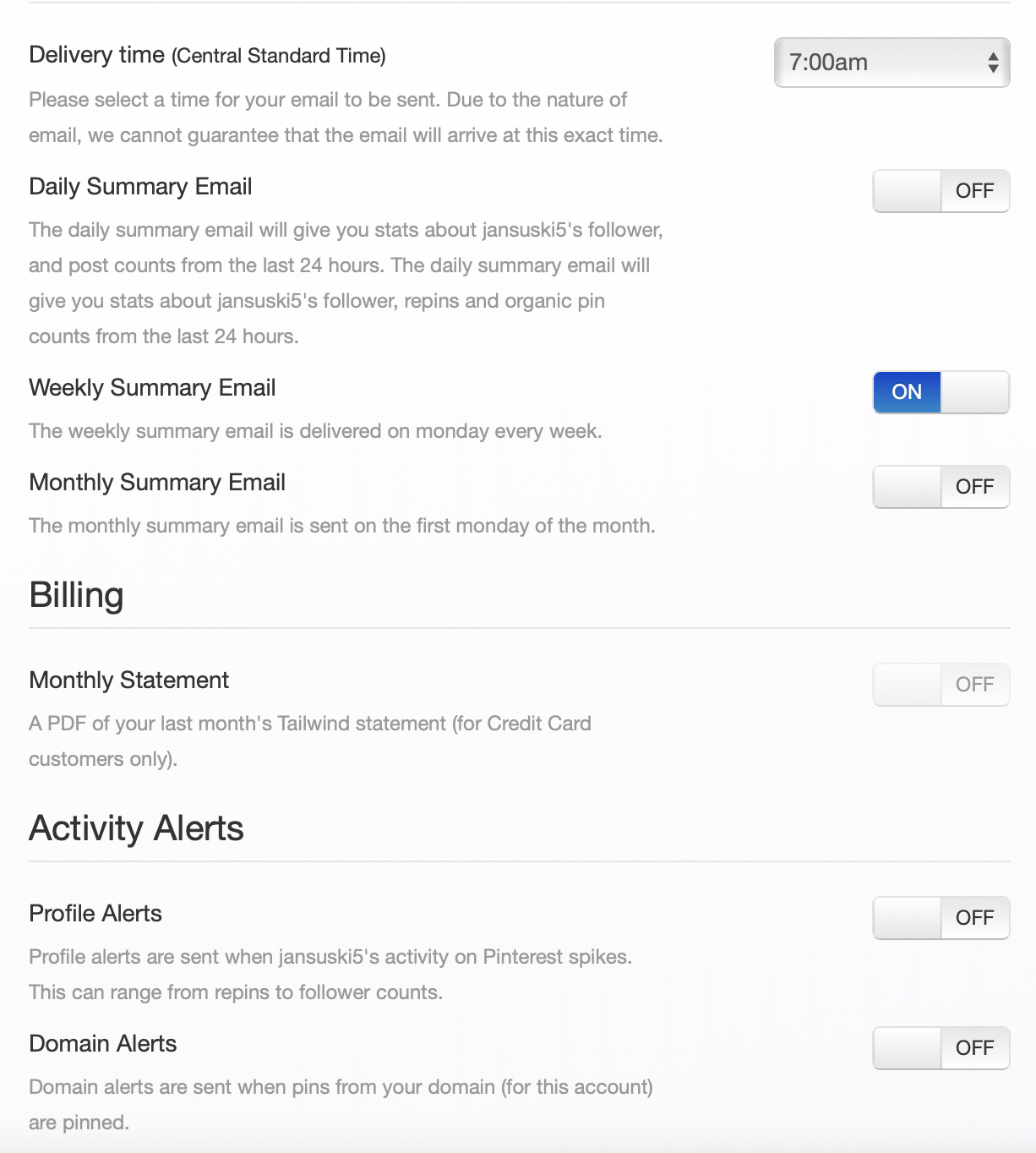 From your dashboard, you can opt to receive email reports straight to your inbox for added convenience. You can also choose the format that your email reporting is sent in.
Organic Reporting
You can easily access organic reporting for your Pinterest content to give you a little extra insight into your performance.
Referral Reporting
This feature lets you take a peek at your visitors, page views and revenues to see who your visitors are – and where they're coming from.
Tailwind Tribes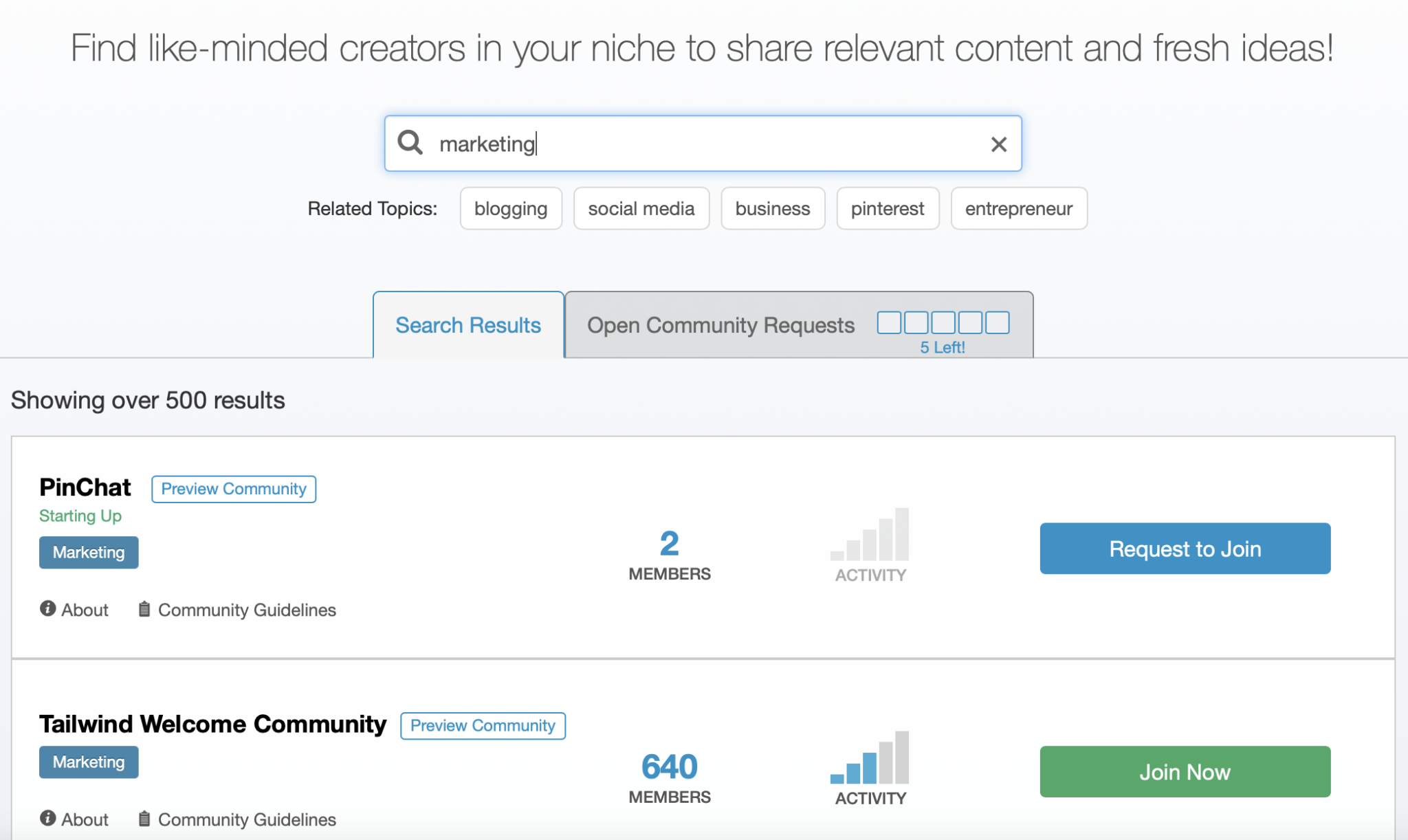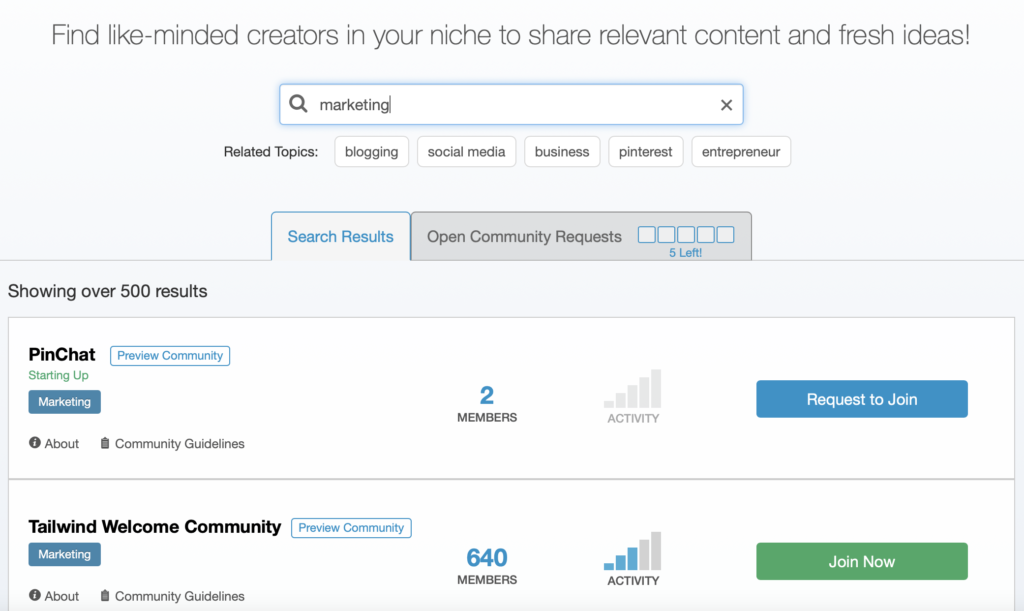 Tailwind Tribes are collaborate, spam-free, communities of users with common interests – and Tailwind has in excess of 4000 of these tribes!
Joining a tribe (or two or three) can help you to get your message across by letting you share content with other users in order to increase your profile – as well as some really great networking opportunities.
You can browse through tribes by going to the 'Find A Tribe' button and then putting insearch parameters relating to the kind of tribe you're looking for, based on your content.
Before requesting to join a tribe, make sure that you take a look at the rules and regulations to make sure that its a good fit – and then, if accepted, make sure that you adhere to these rules!
Once accepted, you can view and contact tribe members and their content and, add your own content. When you become a member of a tribe, Tailwind will email you a weekly tribe report called a 'Tribes Weekly Digest' which will show you how your tribe content is doing.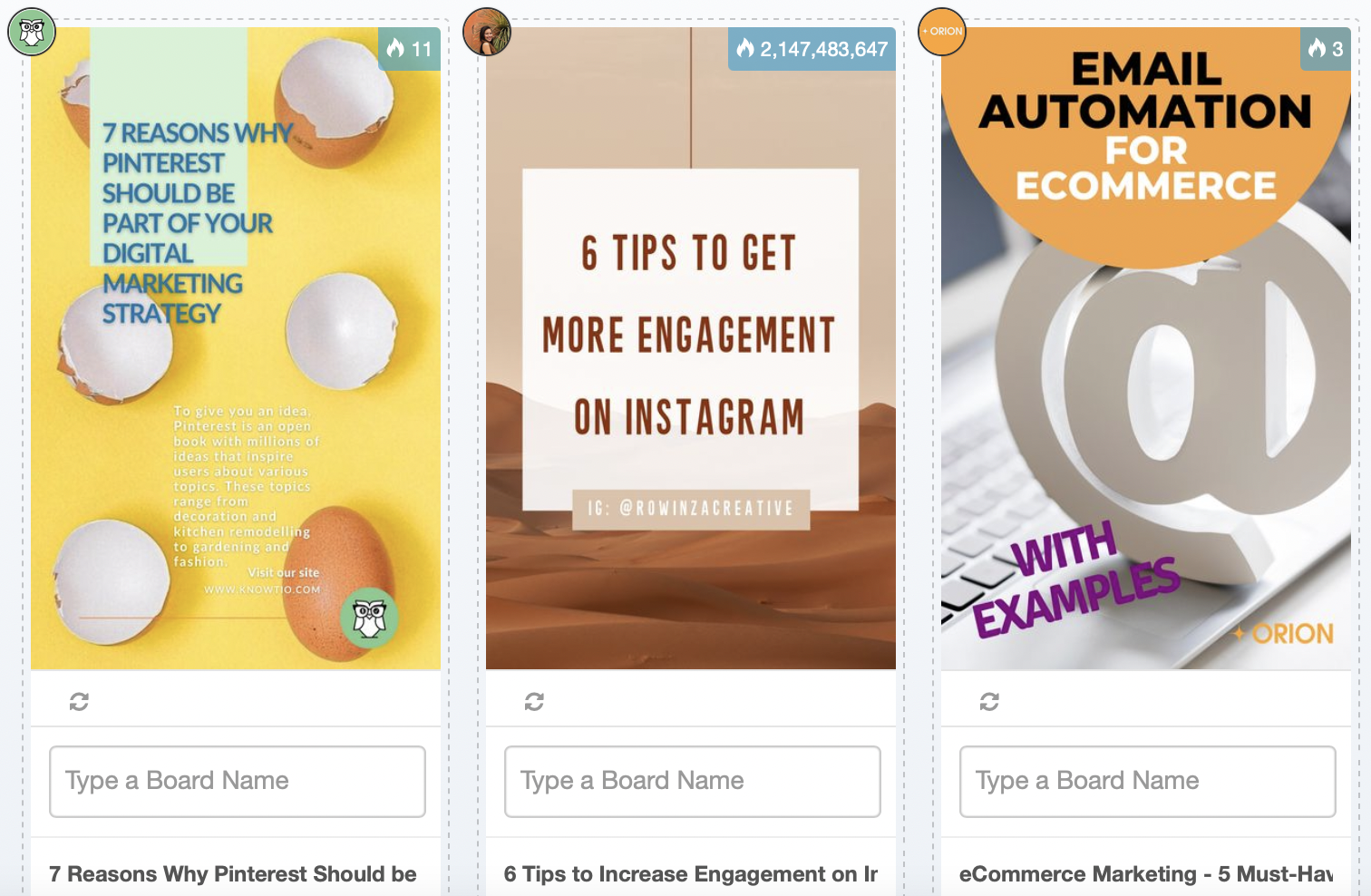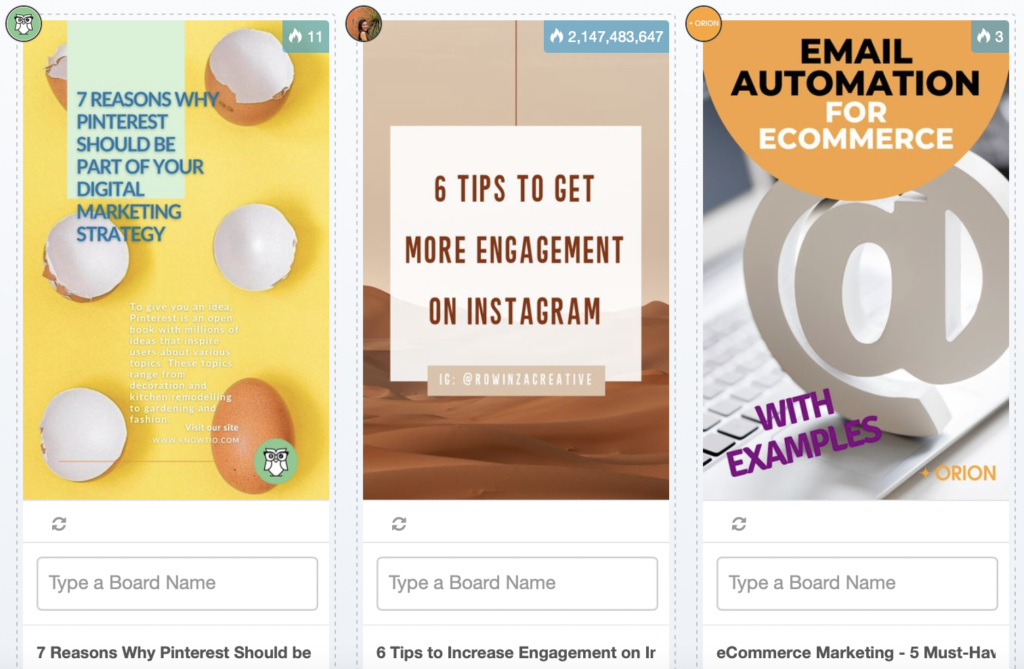 Tailwind Pros and Cons
As with anything, Tailwind may not be 100% perfect – but it's not far off. The following are my pros and cons of using the tool:
The Tail Pros
Price – Whatever your budget, $9.99 per month per platform is a pretty great price; particularly for the number of features that you get. Massively competitive, Tailwind's pricing is straightforward and ultimately affordable.
Scheduling – This feature is really easy to use, even if you're not very techy, and, I found that it saved me a huge amount of time in that I was able to write my content, schedule pins and then get on with something else. The Board Lists option also makes scheduling super-fast.
Analytics – The different forms of analytics and reporting, including the email options, mean that I'm always able to quickly view my campaigns in terms of performance.
Networking – The spam-free Tailwind tribes are a brilliant source of network opportunities, whether you're an enterprise or a small business (as long as you abide by the rules).
The Tail Cons
Speed – Tailwind's speed is absolutely fine if you are a 'light user', however, this can slow down considerably if you have tons of pins scheduled.
Interface – The user interface on Tailwind comes over as a little outdated and 'clunky'. With so many great features on offer, the interface could definitely do with a design update.
Testimonials
Although this is my review of Tailwind, I have reached out to other users via my Tailwind tribes and, I thought I'd share with you some of their thoughts:
I have been very excited about the Tailwind App Analytics as it has helped me get to know my Pinterest followers in a rich and meaningful way and develop specific content that truly engages.

Katie Shea Designs
Are you ready for your Pinterest account to soar? You've figured out the basics of pinning but now you need to know if all of the effort you're putting into your Pinterest account is really paying off – then Tailwind is for you.

Oh So Pinteresting
Do you need help measuring your Pinterest activity? Are you wondering which tools can help you grow your followers on Pinterest? Check out Tailwind – it works for us!

Social Media Examiner
Conclusion
So, you're thinking 'this is all very well but, is it worth it?' The answer is most definitely a big fat yes! At less than ten dollars a month, the Tailwind toolbox has everything you need to get your Instagram and Pinterest accounts working for you.
In my opinion, the Instagram/Pinterest scheduling and publishing tools alone are worth the price. This ups your social media strategy immensely and saves you a lot of time!
When it comes to analytics, Tailwind really does excel – the results are fast, accurate and informative and really help to show you where you're doing well and, where you may need a little guidance to make sure you're getting the best results. In terms of assessing your marketing efforts, Tailwind does a great job.
The only minor downside is the ease of use – the interface can be unclear, and the loading speed could be a tad faster at times.
For me, the Tailwind Tribes also offer huge value and are a great way of hooking up with like minded people and raising the profile of your content. My advice? Get your Tailwind account today if you're serious about your Instagram and Pinterest following. This should become a welcome addition to your content marketing tools arsenal.