Instagram is one of the most powerful platforms for entrepreneurs and would-be influencers hoping to grow in popularity. However, after eight years of massive growth and an ever-changing algorithm, it seems that almost everyone is vying to be a personality, influencer, or the mind behind the next viral hashtag campaign.
With Instagram's most popular niches as saturated as they are, anyone that is just starting out on the platform may ask themselves: is influencer-level success even attainable anymore?
In a word, yes.
Instagram Success: How to Become an Influencer
While becoming successful on instagram may look different today than it did in the past, with the right strategy and proven tools for Instagram, there is no reason your personal brand can't compete with the likes of other successful Instagram influencers.
Many people often envision that their Instagram story will be one of "overnight success", but that isn't as likely these days. With over 1 billion users on Insta, today's aspiring instagram influencers need a solid strategy to effectively monetize their accounts. While Instagram's algorithm is always in flux, the following methods will put you on the path to becoming an influencer:
1. Find the Right Audience
Regardless of the number of influencers in a particular niche, there is something unique to your brand that others will connect with. Use this unique element need to find a way to reach your niche. Partnering with an Instagram growth tool service like Kicksta will put your brand in front of users that are searching for and interested in your content. Kicksta's method of liking photos of users that follow similar accounts to yours will boost your overall organic reach, allowing you to authentically grow your following.
Ultimately, using a service like Kicksta shows how impactful reaching the right audience is. While you can share quality content on your Instagram, if it isn't reaching the right people, you'll hardly be able to influence anyone.
Alternatively, as more and more people are exposed to your content,  your brand awareness will be boosted, your customer base will grow, and you'll be able to push your following to the point that you become a recognized influencer.
Todd Pinckney, an instagram solopreneur, shares that partnering with Kicksta is the defining factor that allowed him to grow his photography business. With the help of Kicksta, Todd was able to grow his following to beyond 10,000 instagrammers. This allowed him to unlock certain Insta features only available to macro influencers. Todd reports that he sees an average of 12 legitimate leads each month thanks to this instagram growth service. Todd's story shows us how closely linked experiencing success as an influencer is to finding one's niche audience.

2. Be Authentic with Your Followers
Many people think Instagram's saturation of influencers has reached a breaking point. The reality is that instagram users just need to approach the concept of becoming an influencer differently.
Authenticity is always a commodity on a platform where Instagram bots runs amok and fake influencers attempt to cash in. This is why building a brand based on real engagement and genuine passion will always draw in the right audience.
Brands and individuals that are honest about themselves and with their followers will automatically be more relatable. One of the most important ways influencers can remain authentic is to avoid buying followers. Buying followers may seem like a quick way to amass a large following.
Doing this causes more trouble than it's worth. Individuals with large followings may at first be able to take advantage of all the benefits influencers enjoy.
But more brands are starting to compare engagement rates to follower counts to determine if an influencer is engaging with real followers. In the case that you purchase followers, these fake followers will cause a drop in engagement, revealing you to be a faux-influencer.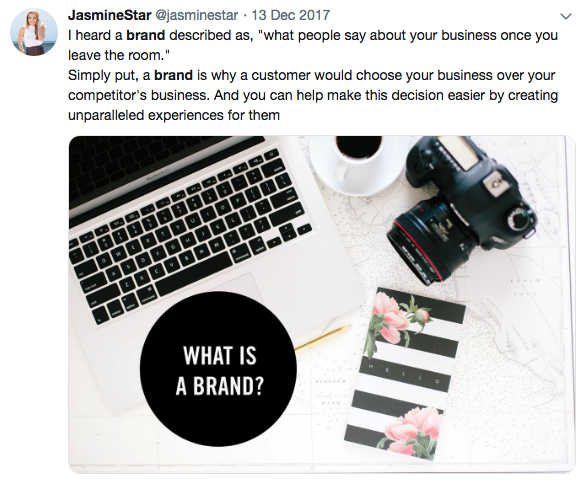 Alternatively, influencers that steadily grow their following with real methods will experience authentic engagement. Even if your Instagram following is more in line with that of the micro influencer, having a higher engagement rate will speak volumes about your influence on Instagram.
3. Create High-Quality Content
Though there will always be some new Instagram trend to follow, high-quality, aesthetically pleasing photos will never go out of style. Brands that continually post strong relevant content will keep their engagement up based on the quality of their posts alone.
Investing in proper lighting and photography equipment is a must for would-be influencers. Instagrammers with stronger visual content receive better engagement overall.
In terms of the content you share, be sure to diversify the format you use. With Instagram, the most important formats are stories and posts. Be sure to curate creative and high-quality visuals specifically for both.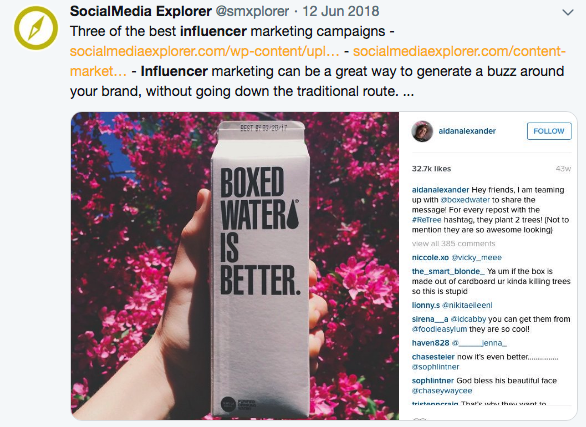 4. Remain Consistent with Your Audience
In order for influencers to maintain their following they have to stay consistent with their content.
While it isn't too challenging to have content to share when preparing posts several months or weeks in advance, influencers must stay relevant.
Part of what keeps content interesting is staying connected to the target audience. Just as your content should authentically represent you and your brand, it also needs to relate well to your followers.
Avoid falling into the trap of sharing tone-deaf posts by staying inspired and tailoring your content to meet your followers' needs. Stay up-to-date with what's going on in the world around you. Share posts related to pop culture and news stories.
This will allow you to better connect to your audience as you continue to promote your own brand.
Every influencer is their own brand. As you continue to grow your brand, it's important that you expand beyond the confines of your Instagram account. In addition to sharing content tailor made for sponsorship, don't forget your roots.
Remember to keep promoting your own brand and products or services through this platform. Additionally, if you don't have a website, blog, or online store, now is the time to build one.
5. Increase Engagement
Even with more followers and quality content, influencers must pay attention to their level of engagement.
Many brands will analyze an individual's engagement rate when determining whether or not to work with them. It is through the engagement rate that companies can determine if an influencer has an active following or not.
The engagement rate is determined by how many likes, comments, views, and overall interactions you receive on the platform. Work on increasing your engagement by starting conversations with your captions. Interacting with influential people that comment on your posts.
Collaborate with other Instagrammers. The purpose of the engagement rate is to reveal how active you are on Instagram. The more people that interact with you on Instagram, the more opportunity you have to promote products and services. You attempt to monetize your Instagram.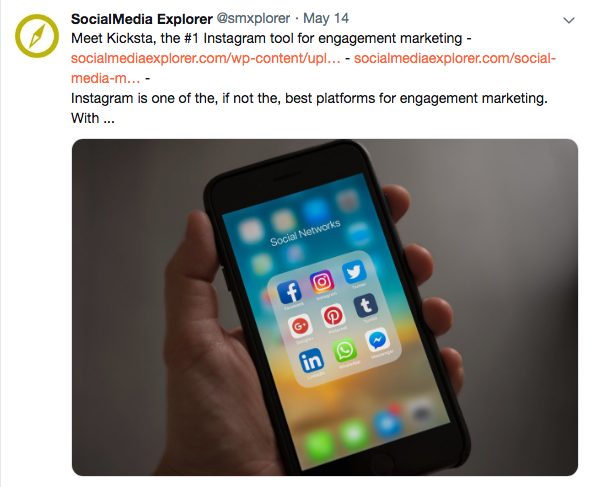 6. Monetize Your Platform
While there are multiple ways to bring money in through Instagram, one of the most effective ways is through sponsorship.
As you grow your following to a certain number, businesses will want to work you by sending your products or sponsoring you to create posts and share them as ads.
The amount of money earned through a sponsored post depends on a variety of things in addition the your following. Just like Kylie Jenner earns around $1 million dollar for each post she sponsors. You can start pulling in money through sponsored posts as well.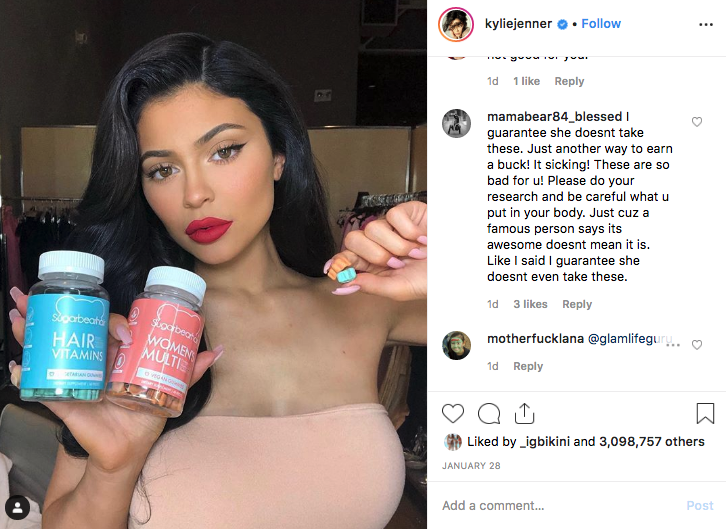 Other ways to make money through your Instagram account is through referral codes.
Many top instagram influencers promote certain brands and earn a cut of the profit when their followers use a specific referral code. Whichever method you choose to earn money through Instagram, hope to become a full-time influencer, have multiple ways to earn.
7. Select Brand Partners
With a growing following, you'll likely be able to start selecting the kind of brands you'd like to partner with.
Remain authentic on your platform, work with brands that are in line with the message you are expressing. If you're a pet lover, partner up with the company that makes your dogs favorite chew toys.
In many cases, these companies will reach out to you, but partnering goes both way.
To start monetizing your Instagram as a growing influencer, start reaching out to companies you admire. Even if you haven't amassed a huge following yet, you'll likely still be able to start monetizing your platform. Many brands are more inclined to work with micro-influencers rather than individuals that have hundreds of thousands of followers.
Predictions for the Future
While Instagram and influencer marketing continues to be lucrative, users are actively wondering what lies ahead. 2019 will continue to see consumers looking to engage with other instagram influencers and brands that inspire them.
For this reason, the true impact of influencer and micro-influencer marketing is still being discovered.
While certain niches may seem too difficult to break into, this isn't a good enough reason not to try.
With the right tools, consistent content, real engagement, and the right brand partners, your new life as an Instagram influencer is just a few thousand followers away.