No one said that running your own business would be easy but, at times, grabbing new customers and leading them to your website can seem like an insurmountable task.
In a year when the world was driven off the streets and onto the internet, driving traffic to your site has become even tougher as marketers fight to make themselves heard above the noise. As an SEO professional, I make it my business to get to know all the tools that are available to help make life a bit easier and, today, I'd like to tell you a bit about another one – here's an Instapage review.
Instapage is a powerful marketing tool that allows users to build, optimize, and personalize post-click landing pages. With features like multi-step forms, A/B testing, and dynamic text replacement, marketers can maximize conversions by creating high-quality post-click landing pages.
Insta-What?
Not to be confused with the site used for sharing selfies, Instapage is a do-it-yourself landing page builder which makes creating professional looking pages a breeze.
Founded in 2012 on the West Coast of America, Instapage is the brainchild of Tyson Quick, a marketer and entrepreneur and, has quickly become popular with a wide range of businesses around the globe.
Professional landing pages are considered to be the most effective way of driving your target audience straight to a product or service. For this reason, Instapage provides you with a page builder so that you can build landing pages really easily with little or no experience.
Who uses Instapage?
Instapage is used by a large number of companies and developers across the world and, some its fans include Social Bakers, Stitch, My Stack, Publy, Market Results and Billshark.
How does it work?
Really easily, that's how. Instapage is 100% online and is accessed from your own personal dashboard – so, there's no messing about with fiddly plugins or extras.
How do I get started with Instapage?
Instapage makes it incredibly easy to get up and running; even if you have limited technical skills. Here's how it's done: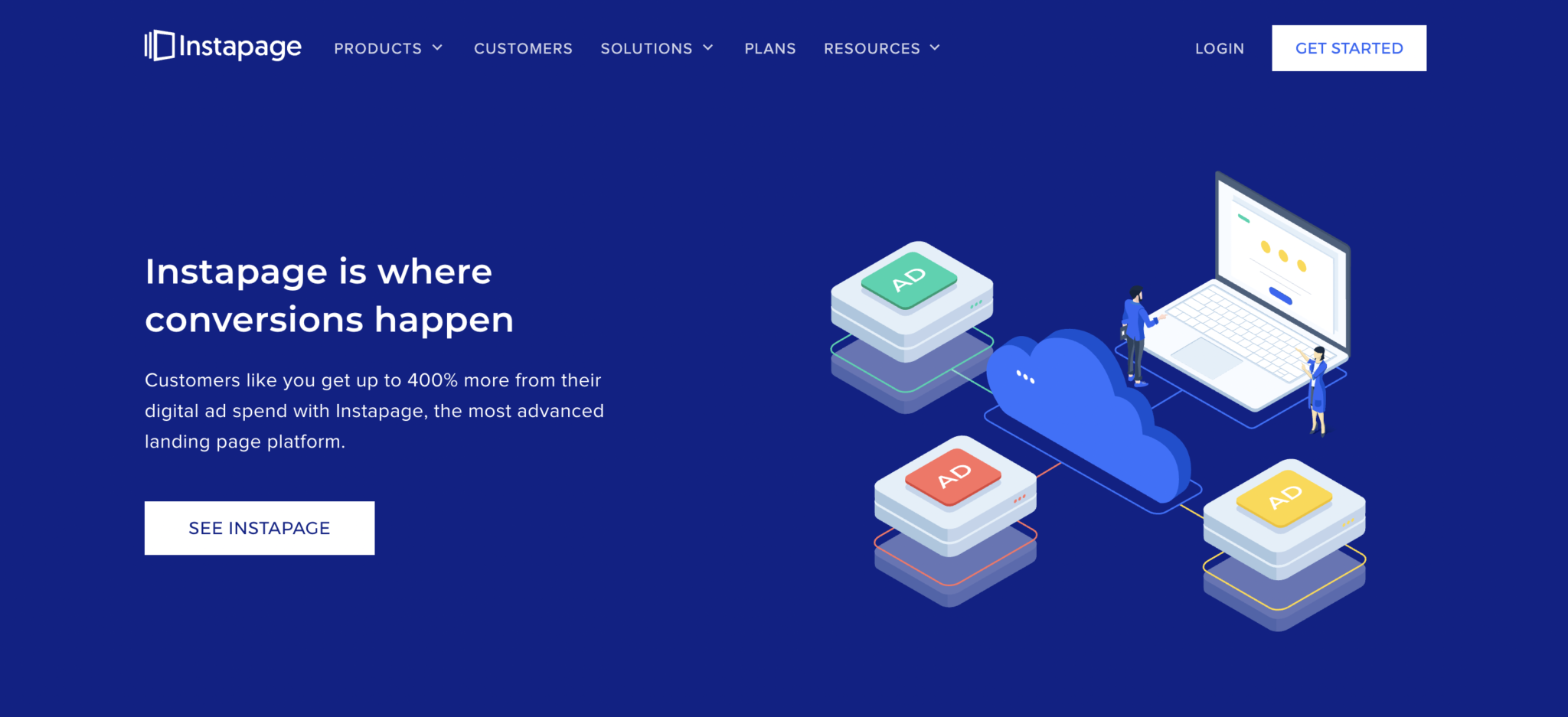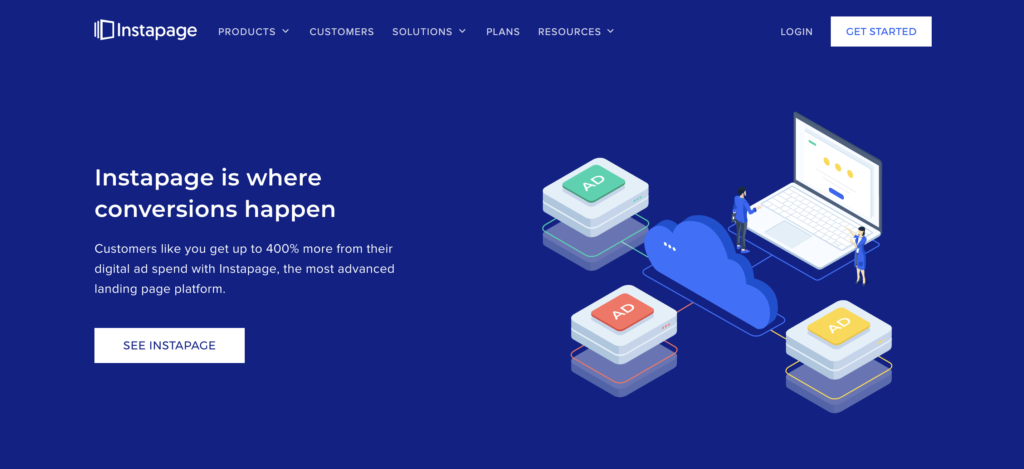 Click on over to Instapage.com
Click onto the big blue 'Get Started' button
Click onto 'Pick Your Package'
Click onto 'Start 14 Day Free Trial (before doing this, you can opt to watch a demo first)
Fill in your details and choose a password (or sign up with Google)
Choose your reason for signing up then click onto 'Next'
Add some info about your company
Agree to those all important terms and conditions and click onto 'Accept'
Hand over your payment details (these won't be used during your 14 day trial but, if you decide not to continue with Instapage, don't forget to cancel your account before the two weeks is up or you may be charged)
Verify your email address
You're up and running!
How much does Instapage cost?
Instapage has two pricing packages, here are the overviews:
Building Package $199/mo
With this package, you will get most of the features Instapage offers, including:
No Conversion Limits
Unlimited Domains
Server-Side A/B Testing
Real-Time Visual Collaboration
AMP Pages & Experiences
Converting Package – Price on request
With this package, you will get a custom plan tailored to your specific needs. You can head over to their pricing page to see all of the features and perks they offer.
What are Instapage's Features?
If you want create landing pages with tool that gives you super value for money, Instapage may just be the one for you. Instapage is, of course, a landing page builder, however, it also has many more strings to its bow. Instapage has a whole suite of fabulous features which ensure that you'll never need to go elsewhere and, here they are:
Templates
Instapage offers almost 100 templates to choose from to create custom landing pages (you may have seen adverts stating the figure at 200 but, this isn't strictly true as some aren't full landing page options). As well as covering a ton of different goals, the templates on offer are of a really high standard and allow you to quickly create a professional finish. The handy filters make it really easy to browse the landing page templates to find the right one for you.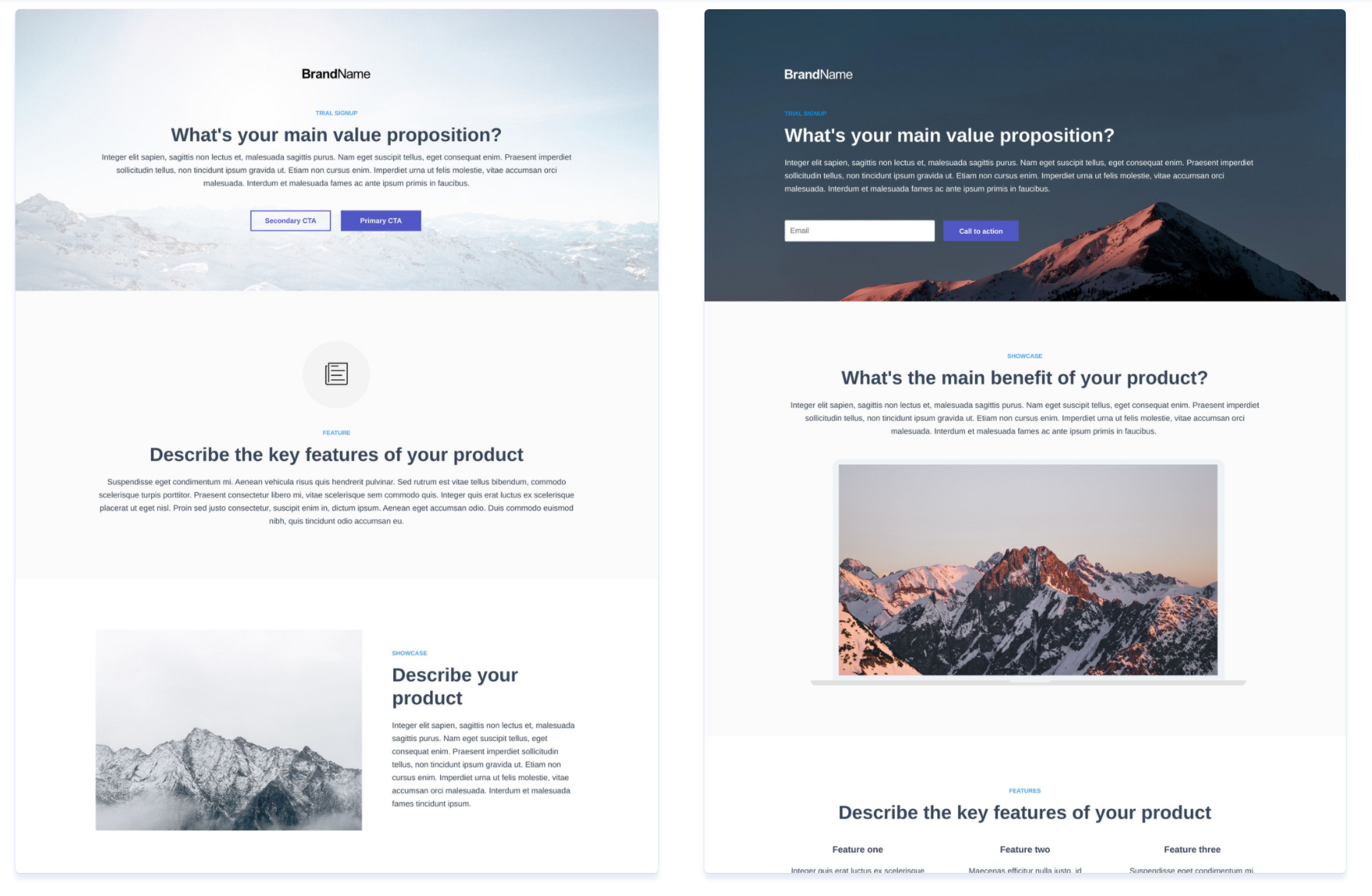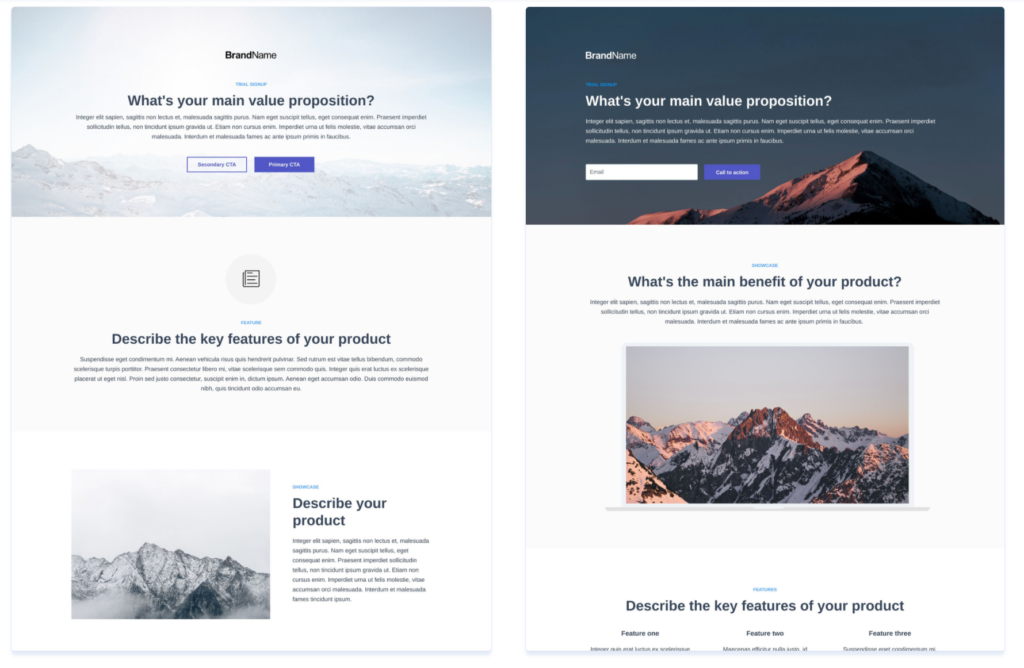 Landing Page Builder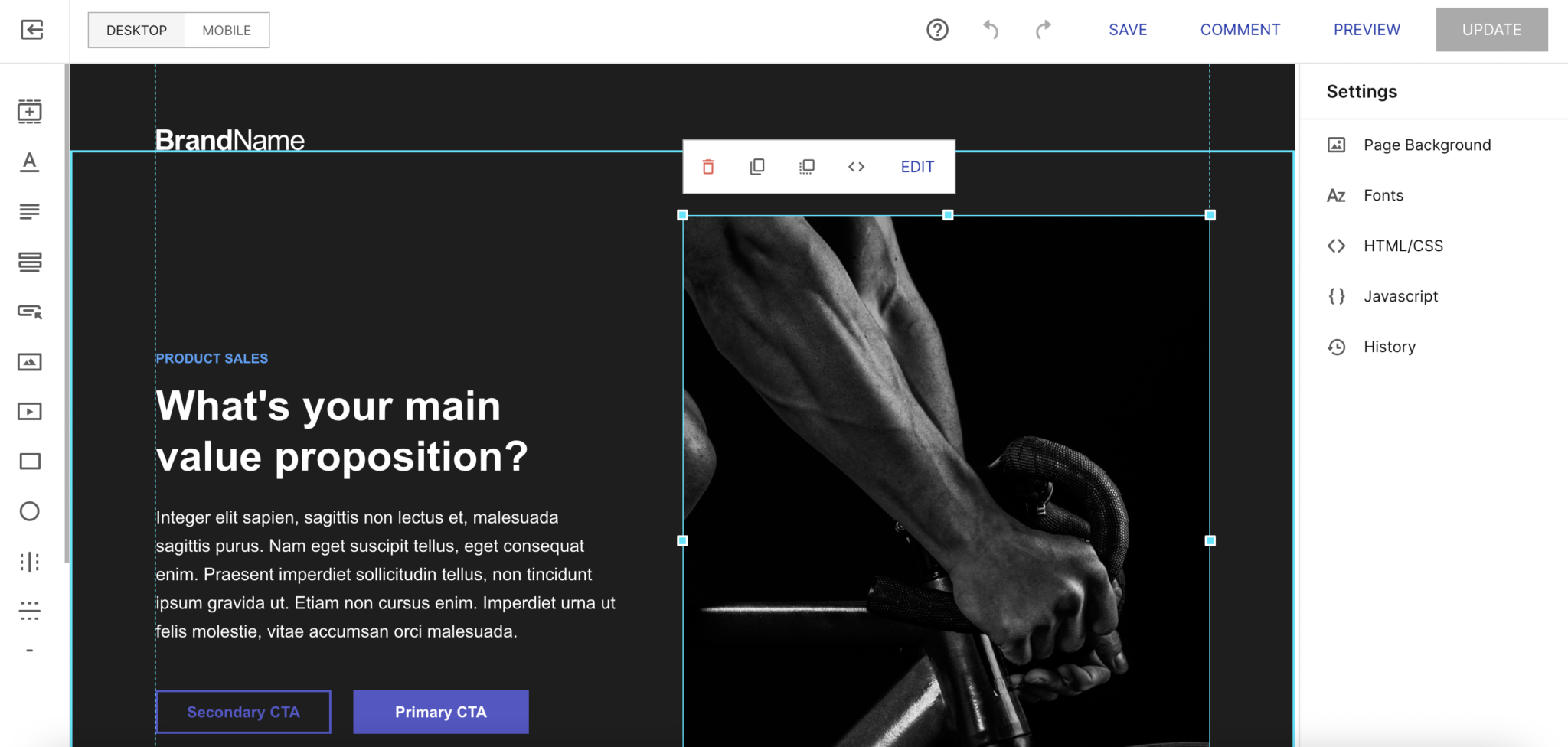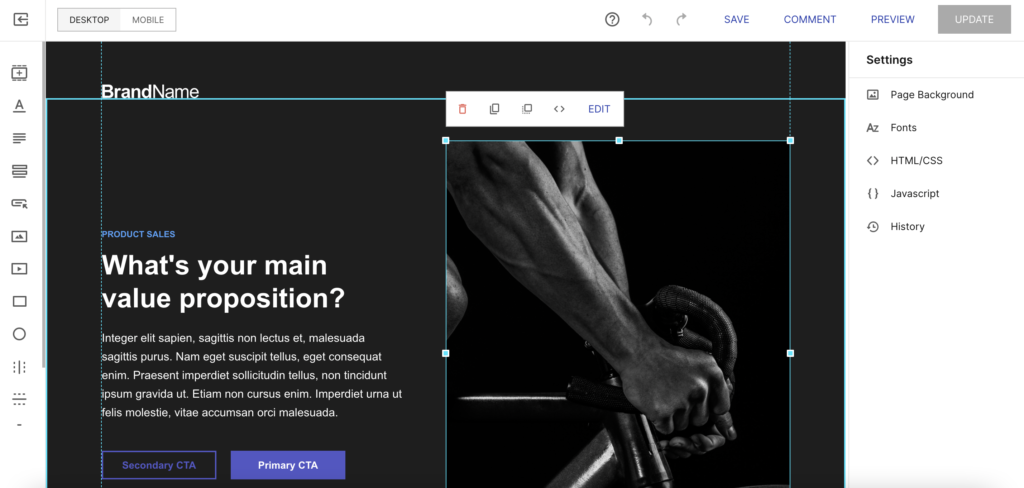 Instapage's easy-to-use drag and drop landing page creator is a joy to work with and makes for a really user-friendly experience. You can choose to begin with a template or a blank landing page and then use the editor to customise it to your heart's content. Unlike many grid-style builders, you can place elements wherever you like, including stacking them on top of one another if you so desire for an unprecedented level of flexibility and pixel-perfect precision.
Having said that, Instapage helpfully provides markers and position guides to help you along if you need it. They take you through the whole process of creating a landing page. The customisation tools are available through the process and can be accessed by simply clicking on a particular element to view the options.
If you've got some tech skills, you can also add CSS or Javascript to the landing page elements for future personalisation. Moreover, you can also use the form builder to create both your landing pages, and pretty lead magnets.
That combined with some amazing templates makes creating great landing pages for your business a breeze.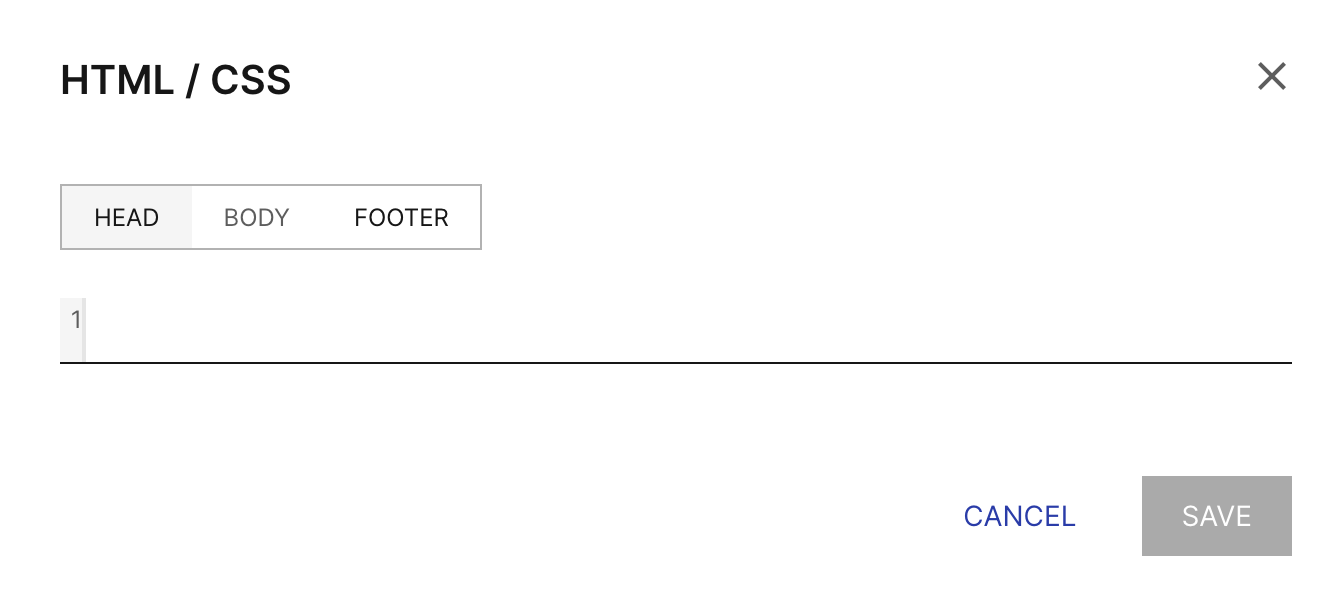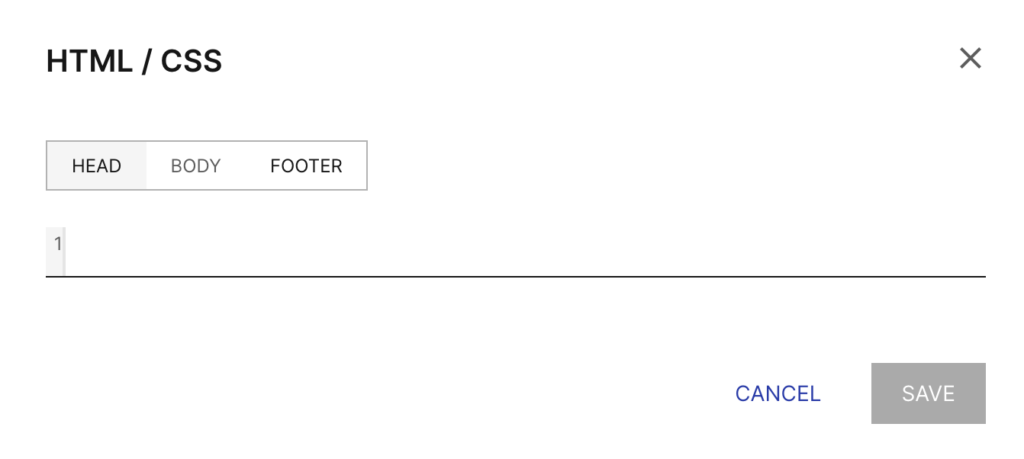 Instablocks
This is one of my favourite features of Instapage as it saves me tons of time. Like a lot of digital marketing people, I tend to create a lot of custom landing pages both for myself and my clients.
The Instablocks feature is basically a handy library for all of the reusable assets or elements (known as blocks) which you may use on a regular basis. This feature lets you quickly drag and drop regular elements such as testimonials block from the library and pop them into the page that you're currently working on. It's pretty simple to use and makes even multiple landing pages easy to create.


Widgets
Everybody loves a widget – and Instapage has plenty of 'em. Accessed easily from the sidebar menu of the editor, this feature lets you add it to your landing page ready for customisation. The widget selection you can add to your page includes:
Headlines
Buttons
Forms
Images
Videos
Paragraphs
Circles
Boxes
Lines
Timers
HTML widgets
This feature is worth its weight in gold as you can use widgets to add tons of content and, if you're a bit handy, you can grab yourself a plugin which will allow you to add super clever stuff like sliders and pricing tables; all within the easy to use drag and drop menu.
Mobile Friendly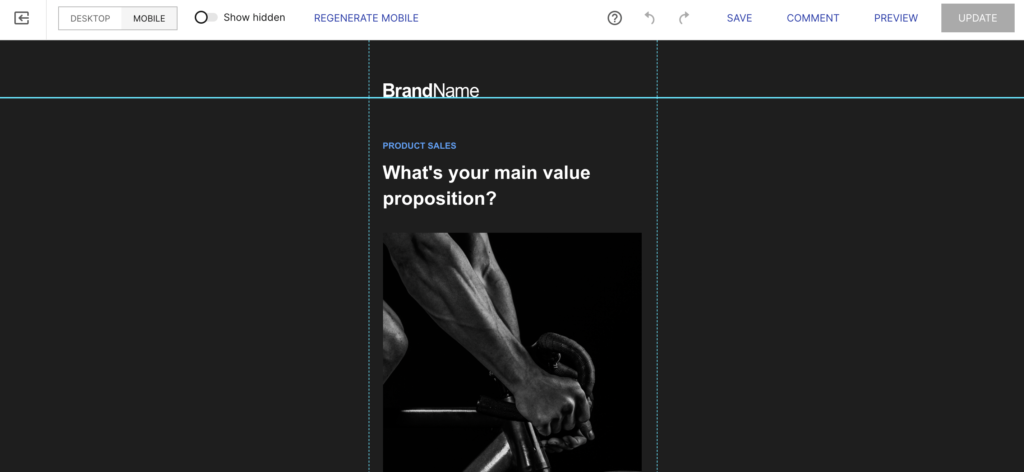 As you would expect in the world of 2020, Instapage is massively mobile friendly. The landing page editor lets you switch between views so that you can add or remove elements from the mobile view as you wish in order to super-size the user experience on all formats. All of the published pages are mobile-responsive.
Publishing Options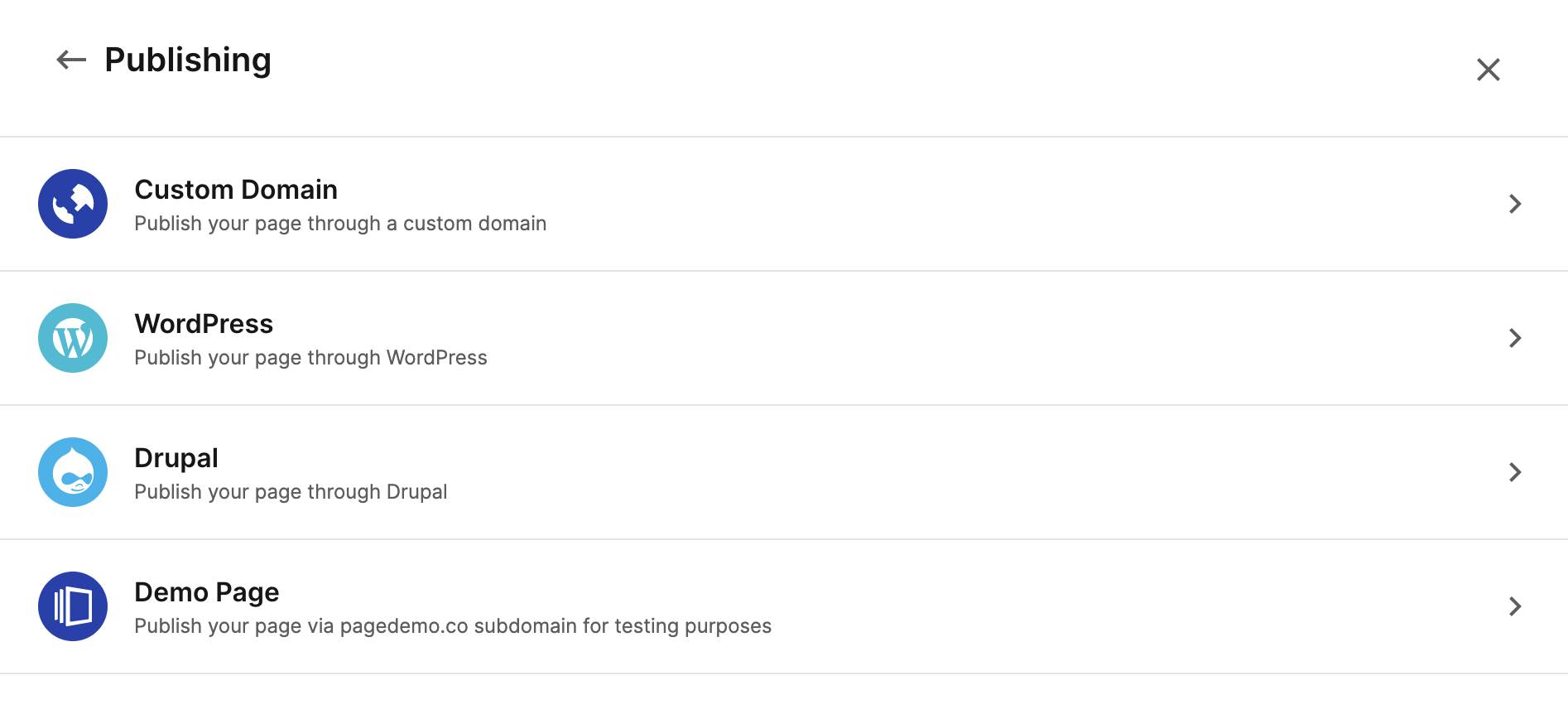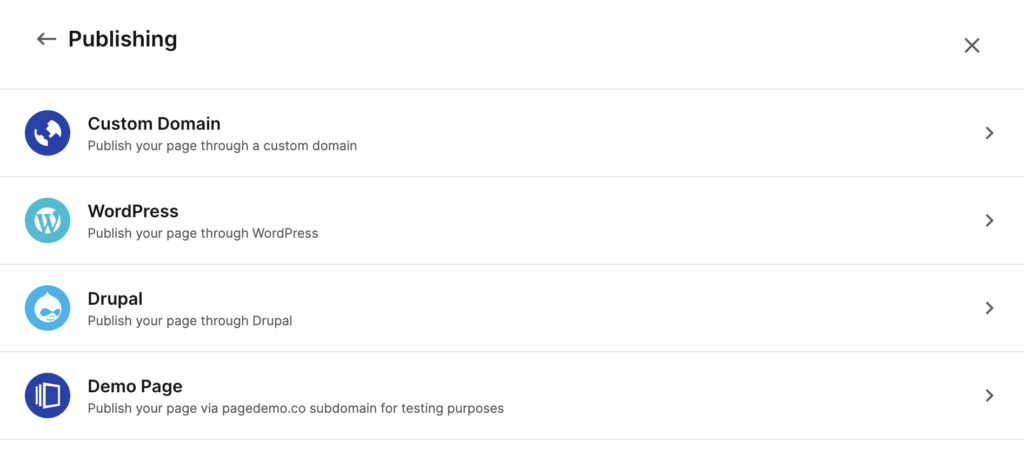 One of the most important part of creating beautiful landing pages is, of course, publishing them – and, Instapage lends a helping hand by giving you a good set of options, including:
Publishing on your own domain
Publishing on a WordPress site (you'll need a free plugin for this)
Publishing on a Drupal website
Publication on WordPress sites is really popular and is super easy to do with a plugin. Simply connect your WordPress site to your Instapage account and choose your landing page from the drop down menu. Simples!
As well as giving you a range of publishing options, Instapage's library gives you an at-a-glance view of all of your own landing pages as well as the option to download them.
A/B Testing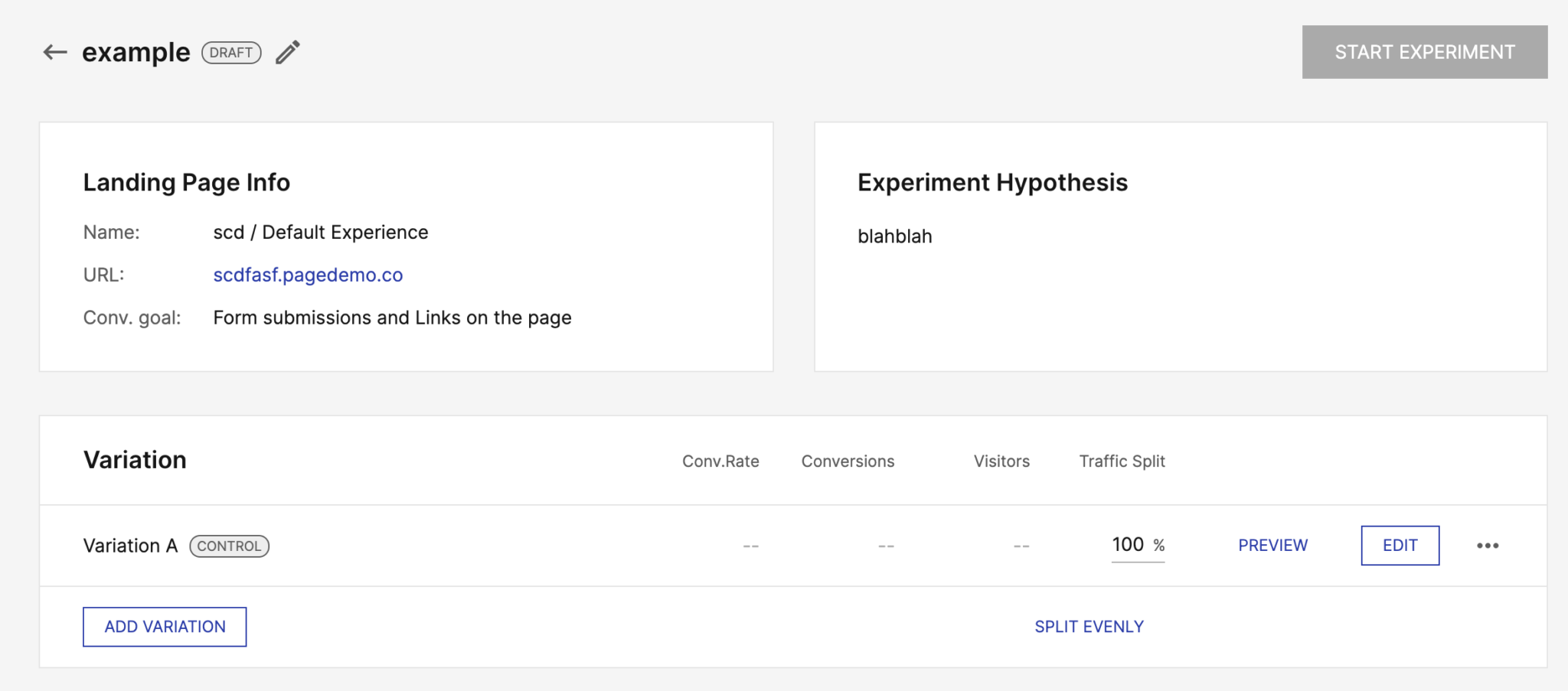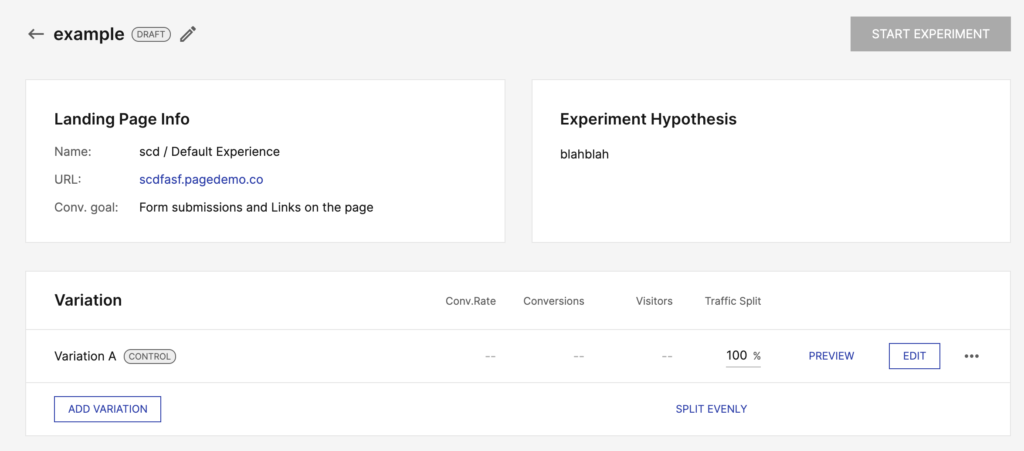 In a hugely competitive world, you need every advantage that you can possibly get – which means A/B testing your campaigns to see which ones are getting the job done for you.
Instapage's A/B Testing feature allows you to do just that. Through your dashboard, you can quickly and easily make a copy of a landing page and then make the appropriate changes before running an A/B test on both pages. Once set up, Instapage will do the work for you, showing the different personalized landing pages to users to see which one performs best.


Reporting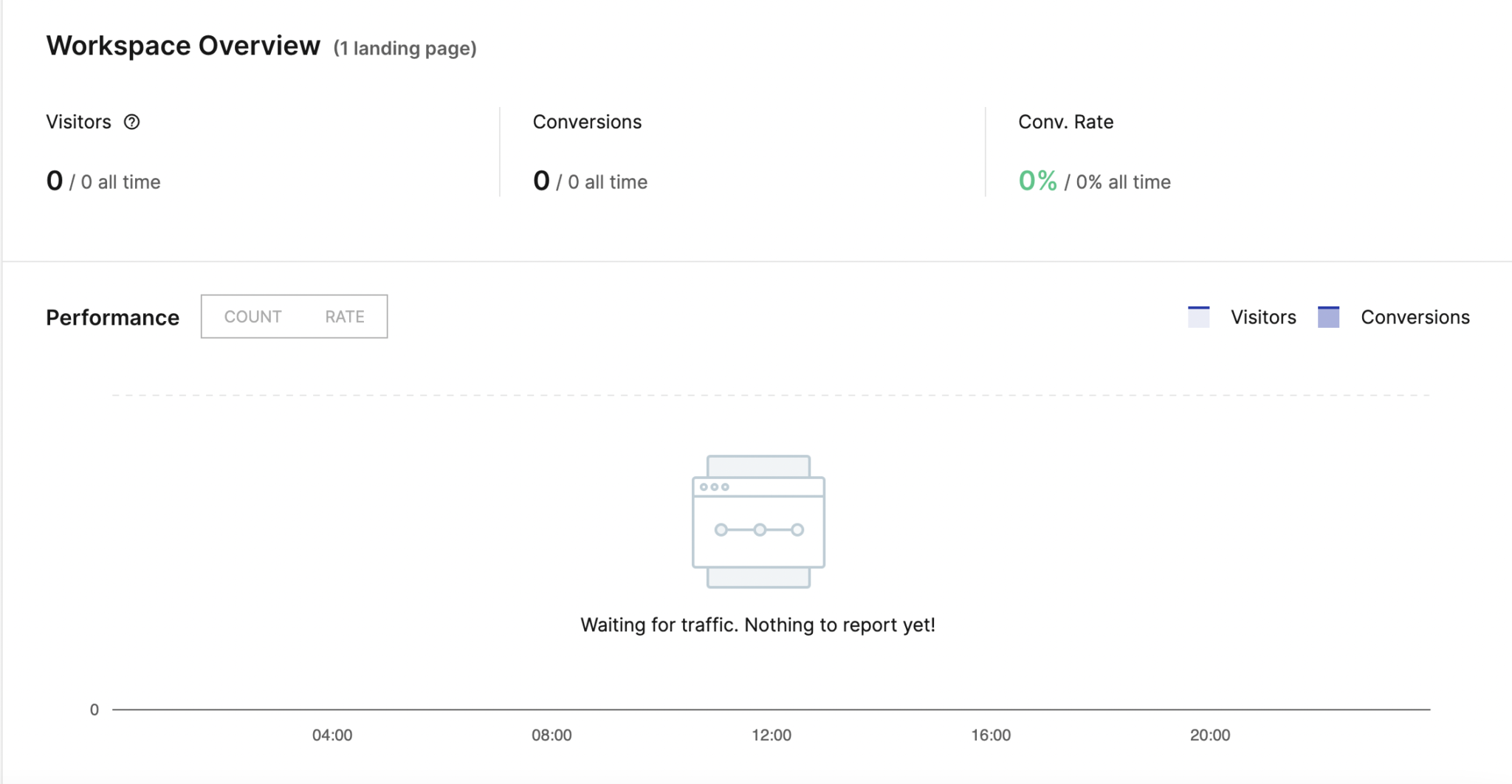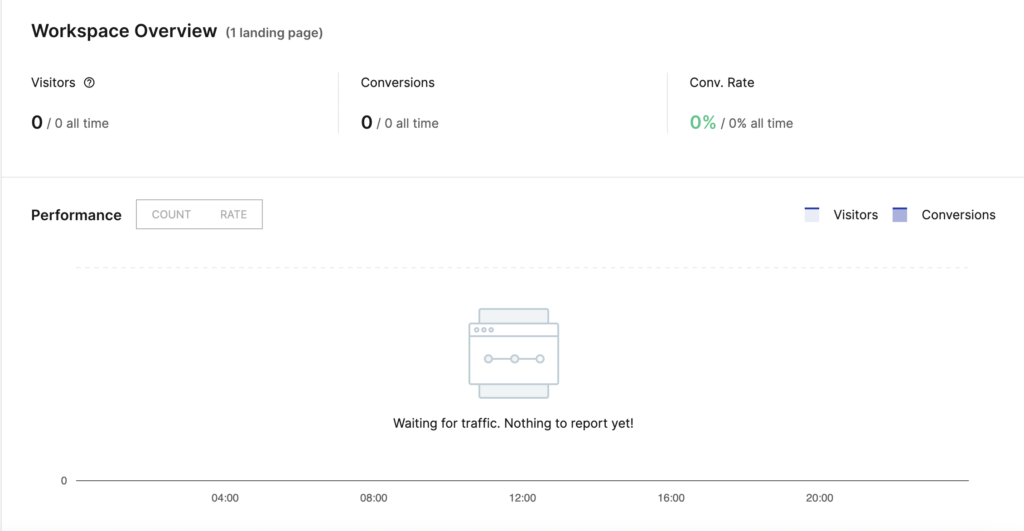 No online tool would be complete without a solid reporting system and, Instapage has a pretty good one. Instapage's built-in heatmap tool lets you snoop on your visitors to see what they've been up to while on your site and will also offer handy insights into the source of any problems or under-performing landing pages. This feature has some great analytics and, downloading and exporting reports is really quick and straightforward.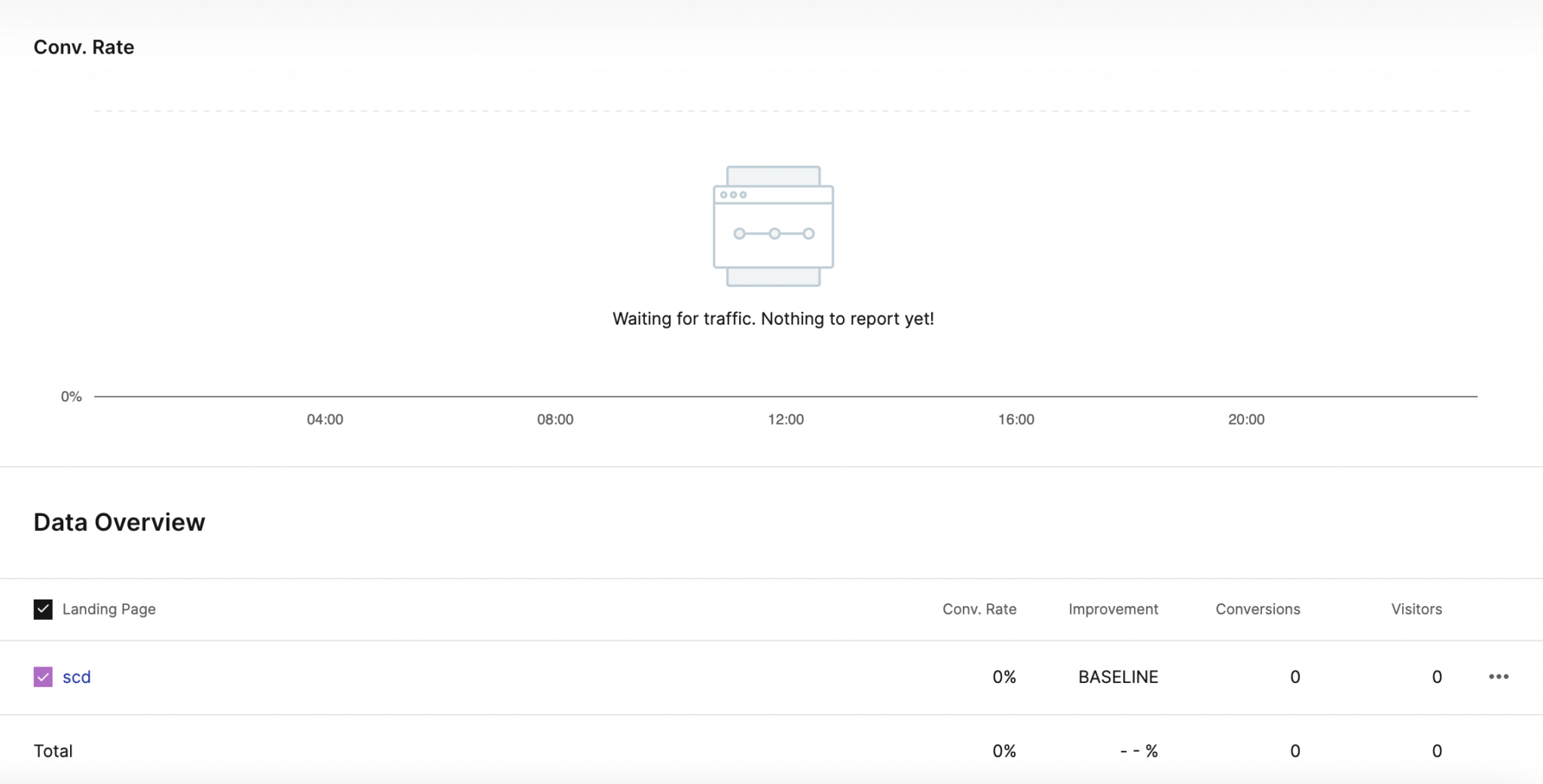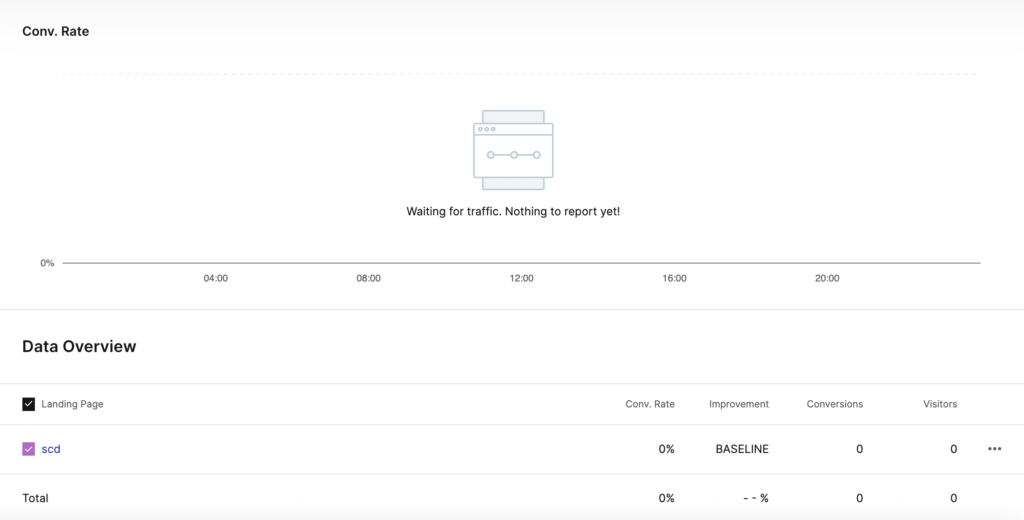 Automated Post Click Landing Pages
Instapage has an option to automate the post-click stage of the funnel. That way, you get to have stunning landing pages even for higher conversions.
Multiple Users
In today's world, collaboration is key and, Instapage is set up for multiple users to allow for quick sharing and communication between teams.
Documentation
Instapage includes a comprehensive library of documents to help you make the most of all of its features.
Customer Support
Instapage Customer Service is available through the Help Centre or by filling in an online form. Their support team is relatively responsive, although it's certainly not the quickest.
What are Instapage's integrations?
Instapage is a Modern Day Mister when it comes to useful integrations and, these include:
Zapier
Shopify
Paypal
Email marketing services
Webinar sites
WordPress
Google Adwords
Google Analytics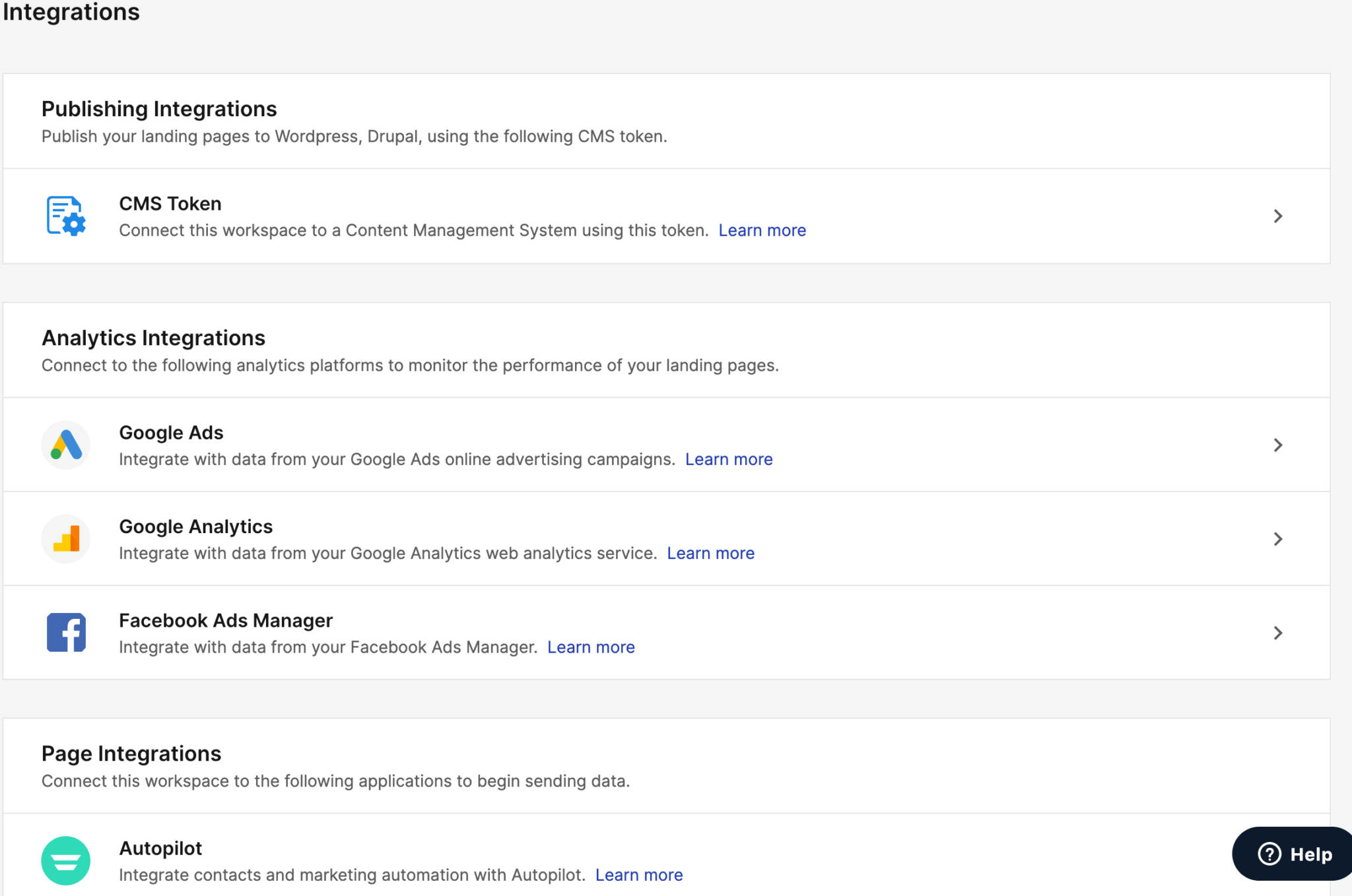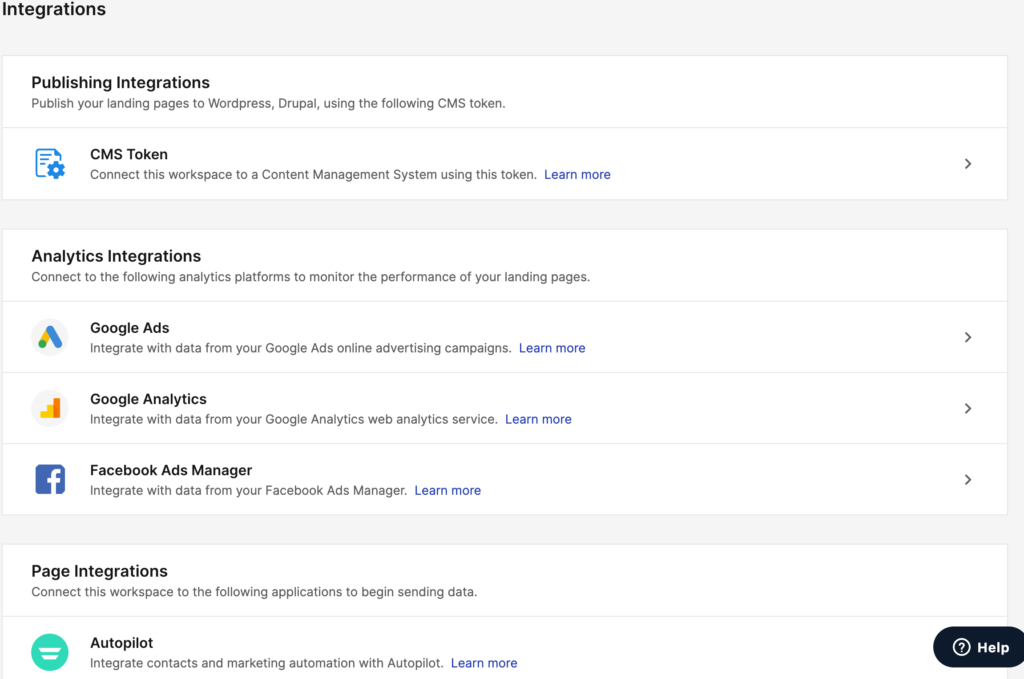 Instapage – The Pros And Cons
Now, we get to the proper lowdown on the world of Instapages to let you know if its really any good. As with any online tool, Instapage is constantly evolving and improving but, here are my pros and cons as things stand right now:
The Pros
Price – While Instapage may not have much in the way of variety when it comes to price packages, the monthly price of $199 is, in my humble opinion, pretty reasonable for the value you get. Even if you're a small business, your digital marketing team should consider investing in Instapage.
Features – I believe that Instapage has the best landing page builder. I would challenge anybody who tells me that there is a more comprehensive builder than that. In fact, Instapage has saved me money by allowing me to do away with extra tools in order to get hold of all of the features which are included here as standard, such as the form building feature.
Templates – You can tell that a fair amount of time and thought has gone into creating Instapage's templates. Unlike a lot of other page builders who offer extremely basic options, Instapage's landing page designs are super professional and, you get a really good range to choose from.
File Delivery – While the point of my landing pages is to deliver customers to my site, I love the fact that you can also deliver files through the pages too.
Publishing Options – As I tend to have a lot of fingers in different pies at any given time, I find it really helpful to have such a good range of publishing options as I have, in the past, found other landing page tools quite limiting in this respect.
Reporting – As I build and run pages for clients as well as myself, advanced reporting tools are really important for me and I've found Instapage' offering to be above and beyond what I would normally expect from an online tool.
Ease of Use – using Instapage is like a walk in the park – everything is clear, straightforward and user-friendly. Creating a professional-looking landing page is a piece of cake.
The Cons
Price Options – OK, call me picky but, when getting on board with an online tool, I do like to have a little more choice when it comes to price packages. While the value is there and the Instapage Business package is fine for me, it would be handy to have some other options to offer my clients; many of whom are on fairly tight budgets. Also, there's no adjustable enterprise plan which may prove to be useful to the big names.
e-Commerce Tools – As many of my clients run e-Commerce businesses, I find that Instapage's e-Commerce tools can be a bit stingy. In the future, it would be great to see a bit more of a selection of these to help with integrations for my customers.
Visitors – Instapage's Business package is only good up to 30,000 unique visitors a month, which can be a bit frustrating. I suspect that this has been done in the hope that more people then choose the custom option but, I would like to see this changed in the near future.
Team Members – At the moment, Instapage's Business package only allows for five team members. While this is usually OK, I do, occasionally, work on large products whereby I would like to be able to collaborate with more than the famous five (even if it was just upgraded to the now famous 'rule of six').
Are there any alternatives to Instapage?
Well, of course there are. If, for whatever reason, I haven't convinced you of Instapage's greatness, there are a fair few alternatives out there and, here are some of 'em:
Unbounce
Unbounce is a buoyant little tool that shares some of the features which make Instapage so great. Launched in 2009 in Vancouver, Unbounce has a great drag and drop interface landing page builder with additional features including the unique Speed Boost and, a library of over 850,000 high-resolution photographs available to its users.
Used by some of the big boys including LinkedIn and Accenture, Unbounce is available in four different monthly price packages which are, $80, $120, $200 and $300 – giving it a slight edge over Instapage if budgeting is at the top of your wish list.
Leadpages
Born in the US Midwest in 2008, Leadpages is a collection of tricks and tools aimed at lead generation and making the conversion rate go up. Founded by Clay Collins, Leadpages may not have all the whistles and bells that Instapage and Unbounce do but, what it does have is a really solid, advanced landing page builder.
If you feel that Leadpages ticks all the right boxes for you, it can be yours for just $64 per month and, a free 14 day trial is available to help you make your mind up.
Landingi
Landingi is one of the first landing page tools I tried and, one which deserves a special mention. Landingi is a suite of landing page creation and marketing tools that can help you quickly turn even vague leads into conversions.
Created by Blazej Abel in 2011, this powerful drag and drop landing page builder is a great choice for those looking to focus on nothing but great, professional landing pages. Landingi will set you back between $29 and $79 per month, making it one of the most cost-effective landing page options out there.
Clickfunnels
By no means the cheapest option out there, Clickfunnels is nonetheless a contender when it comes to creating landing pages and sales funnels which really convert. Based in Idaho, Clickfunnels has been around since 2014 and has proved pretty popular with a lot of small to medium businesses.
Clickfunnels is used by the likes of Synoptek, Bursys and Precision Marketing Partners. If you decided that Clickfunnels is the one for you, it'll cost ya – between $97 and $2947 a month to be precise. Is it worth the big bucks? You'll have to read my review HERE to find out!
Optimizely
San Francisco based, Optimizely, celebrates its tenth birthday this year – and it has a few reasons to celebrate. Led by Sean Deorsey, fans of Optimizely include Uber, Spotify and Udemy. Why? Optimizely is a full stack digital platform which offers a number of different website, app, management and performance tools to suit any size of business in any industry.
Sophisticated and advanced, Optimizely's features and tools are intuitive and responsive and extremely effective in snagging leads and converting them into buyers. They have one of the best page builders to help you create a landing page that achieves tremendous conversion rates. So, how much would such sophistication cost you? I'm glad you asked.
Optimizely will set you back between $36,000 and $200,000 per year depending on what kind of stack you're after. Needless to say, this is not what you would call a budget option, hence why its listed clients include giants such as Uber.
Conclusion
When choosing a landing page platform, it's really all down to what you expect it to do for you. If you're simply after a tool that will allow you to quickly build great pages which you can send out to the internet then a cheaper and more basic version is exactly what you need.
If, however, you intend to build multiple pages and you really want some sophisticated tools to help you optimise them then, it's definitely worth paying a bit extra for a tool that has a lot of features.
For me, the beauty of Instapage is that it provides a happy medium between the two options as it offers a whole mess of selling points at a really sensible price. As I've mentioned earlier in this article, there was a time when I was using two or three different tools to perform the same tasks that Instapage does for me all by itself which, in itself, is a definite bonus.
Secondly, all of its features work really well and have been really effective for me. If I was going to have a little whinge, there are a few things that I'd like to change including the number of team members and unique visitors allowed, which are a little bit of a bugbear for me. I'd also like to see some more customer support options as, right now, these are limited to the help centre and an online form so, getting a response can be a bit of a laborious process.
On the whole though, if you're looking for a really good landing page builder with some great templates and some fabulous extra features, you need look no further. I'm really glad that Instapages is now part of my arsenal and, I wouldn't hesitate to recommend it to anyone looking to give their business a bit more clout and start making those conversion rates go up.