In 2020, achieving – and maintaining – a visible and relevant profile can feel a little like trying to nail jelly to a wall. The sheer speed at which digital marketing moves means that many brands struggle to keep up.
Like many other top tools on the market, Myposeo offers keyword research and website performance modules. However, what really sets it apart from its competitors is its Pixel Ranking feature which offers deeper analysis.
What's in a word?
As marketing methods become more fluid, one thing remains constant – the need for really effective SEO.
Not too long ago, SEO meant plucking a few relevant words and scattering them liberally around your site. Keyword research and tracking has become more sophisticated and effective now that Google has changed up the rules.
Consequently, at the forefront of these changes, we've seen loads of keyword research tools emerge. Today, we're going to talk about a new kid on the block, Myposeo. 
My what?
Myposeo is an SEO tool with a twist. Most of us have heard of tools like for instance SEMrush and Ahrefs that help you find words and phrases that drive traffic to your website.
Like any other tool, Myposeo does offer keyword research and performance modules. However, what makes it really stand out, is its Pixel Ranking feature that offers a more in-depth analysis.
Myposeo was launched in 2010 and is owned by G4interactive which was founded by Alexandre Sigoigne and Thomas Skowronski. Their partnership in 2017 has helped speed up their development process and the pilot scheme for Myposeo is now underway.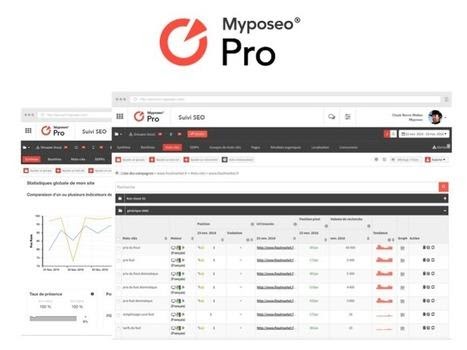 What features does Myposeo have up its sleeve?
Keywords
As you would expect from an SEO tool, Myposeo has some pretty darn cool keyword features including:
Keyword search

Keyword tracking

Ad tracking from keywords

Keyword analytics

Keyword autocategorisation
Much more than just a straightforward keyword finder, Myposeo offers some really smart options. Namely, it can analyse search volumes associated with each query to contextualise the effort put in as well as find keywords. Myposeo also offers suggestions on keyword placement for maximum optimisation.
Universal Search
This really useful feature provides graphs showing SERP activity. You can view results by organic listings, images, videos, news and ads as well as audited keywords. As we move forward, the ability to view results in this way is likely to become more and more important.
SERP Audit
This SERP (Search Engine Results Pages) Audit gives you the power to analyse all domains that appear on the results page on a selection of keywords.
Ranking
Myposeo's rank tracking features help you monitor and improve your online visibility. You can view your ranking in any way you like, even by location! A unique feature of Myposeo is its Pixel Ranking which gives more in-depth analysis of organic ranking.
Pixel Ranking measures the number of pixels between your ranking on the SERP and the top of the page. It tells you how far you rank from the top of the page so you can judge your search engine visibility.
Training Courses
To help you get to grips with everything that Myposeo has to offer, there are two online training courses available; one which lasts 90 minutes and a second which lasts three and a half hours. Prices for the Myposeo training courses are available on request via an online form.
Trends
Myposeo also includes a popular Trends feature. You can view all results for a selected keyword. This will point you in the right direction and let you find exposure opportunities. Results for trends can be shown for keywords, images and videos for extra insight.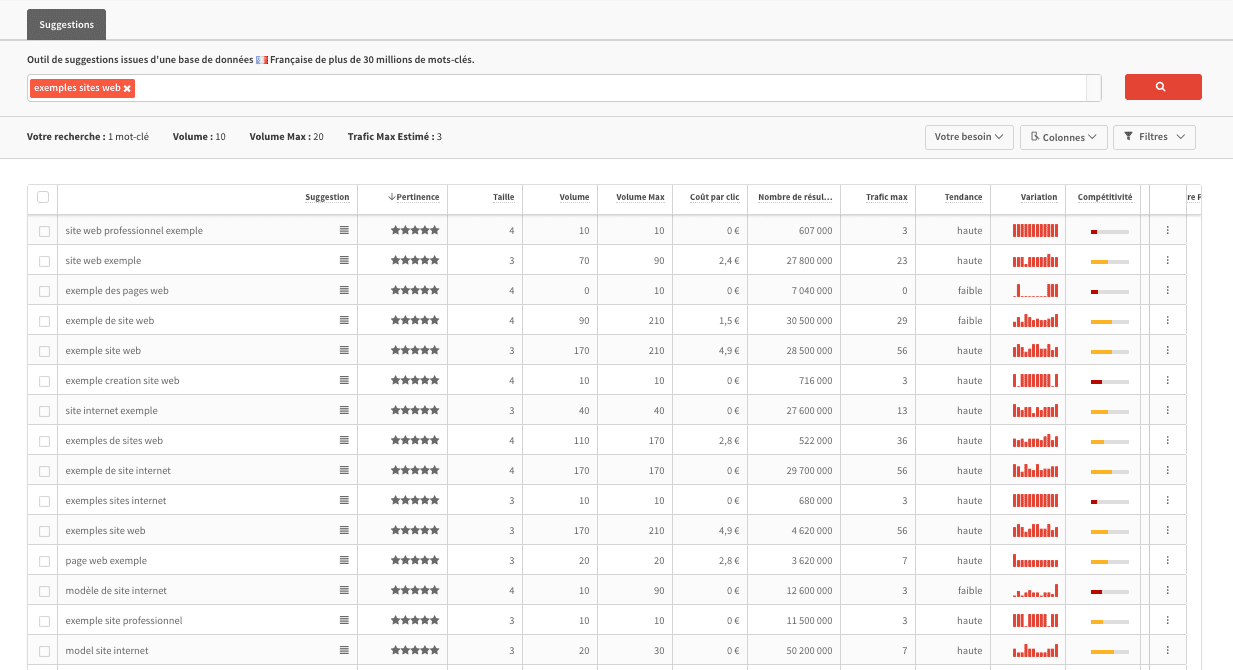 What makes Myposeo so special?
While Myposeo has tools similar to other SEO platforms, I found some really unique features on the platform that I believe, really take SEO tracking to a new level.
Here are 5 of Myposeo's best reporting features that sparked my interest and showed me the potential of the platform.
Pixel ranking refers to the number of pixels that lie between your ranking on the results page, and the top of the page.
The goal is to have the lowest possible pixel ranking i.e. the least amount of distance between the top of the page and your site's position. This ensures that you will have better visibility on the SERP. Find out more about it here.
This tab can be found under the SEO Rank Tracking module, that track your site's ranking on a daily basis.
The data shows the keyword expression "trousers length" is an Organic result in the Image Block (as indicated by the camera icon).
The image block is the 7th block on the results page and the actual URL. The image that ranks for "trousers length" within the image block is the 3rd result according to the position type. It then shows you the Pixel Position as 1,862px.
How to read and understand your

Pixel Ranking
On desktop, 800 pixels make up "The fold". The page fold is the part of the page that appears without having to scroll once.
Anything higher than 800 pixels means that the keyword triggers a site that is positioned below the fold. This means users will have to scroll to find the specific URL. Instead of doing so, they're more likely to choose a competitor URL that ranks higher on the search engine.
With this in mind, it is evident that 'trousers length' with a Pixel Ranking of 1,862px is below the fold. It's likely that users will click on a competitor's URL appearing above it, before they have to scroll. This mean you could lose a potential customer.
You can also filter your list to see which URLs appear Above the Fold

And only the relevant keyword expression and URL come up that appear above the fold. This makes filtering the list easier and you see only the relevant URLs that have the highest visibility. This would be super beneficial for e-commerce websites.

Why I like this feature:
This is a unique feature formulated by Myposeo that gives users a granular view of their organic ranking. It allows them to fully and accurately understand their rankings and position on the SERP. This will aid with better decision-making and strategising with regards to SEO strategies
Keyword Positions
Under the 'Positions' tab within the Rank Tracking module, you see this:

How to read this site oriented data:
"Mens suits design" is the keyword expression that has been auto categorised (by the Myposeo platform) into a keyword group.
It has been collected from the .co.uk Google extension and under this extension, this keyword expressions appears in Position Block 1.
The shopping cart icon next to "1" refers to the Shopping Block. This means the URL triggered by the selected keyword, will be found in the shopping block on the SERP. It also tells you that it is the first block on the results page.
Position Type: This shows you that out of the 29 results appearing in the Shopping block, you will be found in position 20. So it also tells you how many other URLs rank within the block.
Why I like this feature:
This feature gives you a detailed understanding of your presence, ranking and actual visibility on the SERP.
While the keyword expression ranks your URL in Block 1, your actual position within that block is only 20. This means that users would still have to scroll right on the Shopping Block to find you.
By understanding your ranking in this manner, you can optimise the right landing pages to appear in the first 3-5 results. See image below.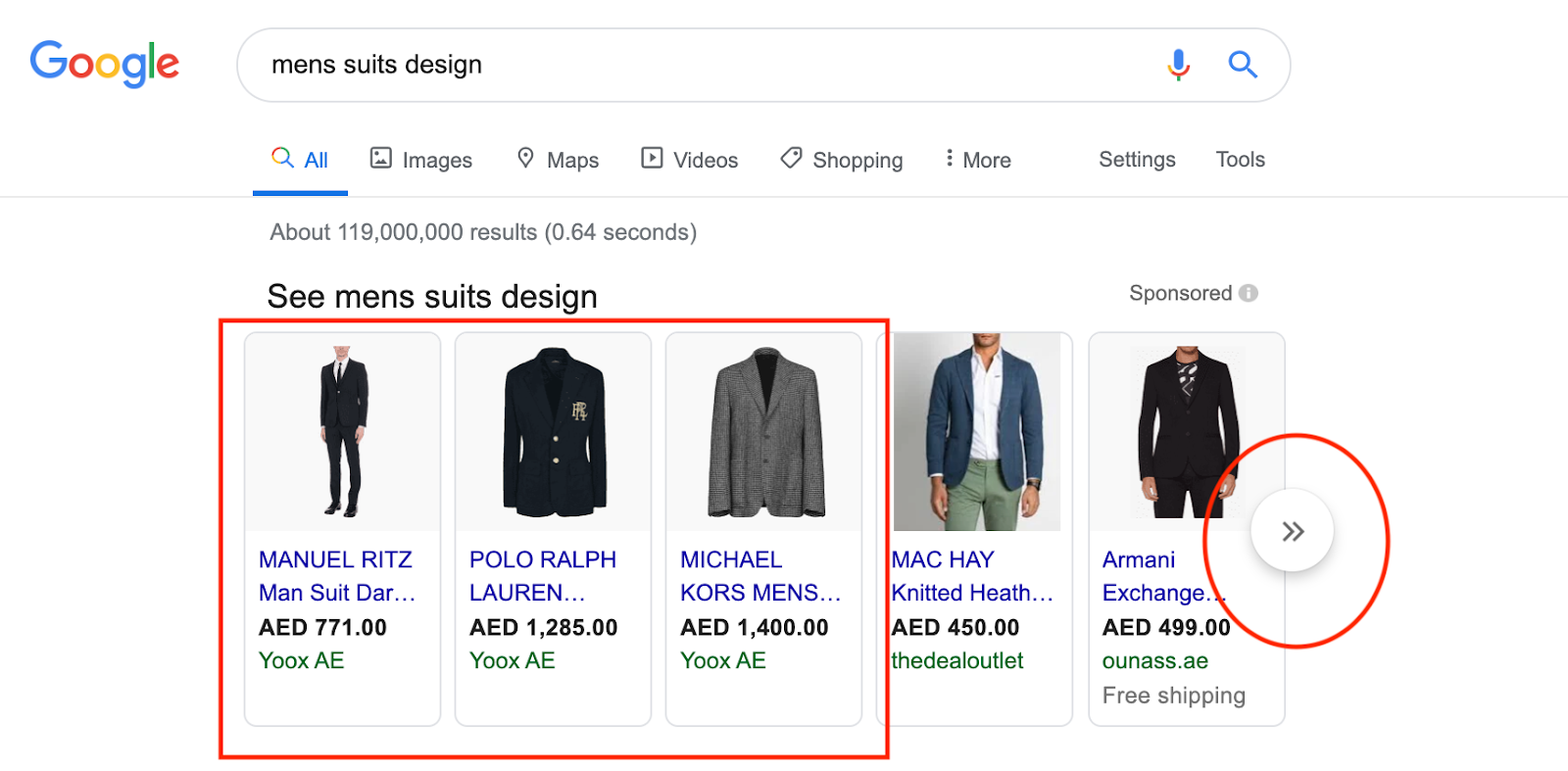 The Keyword Overview and SERP environment analysis
When you click on a specific keyword this window appears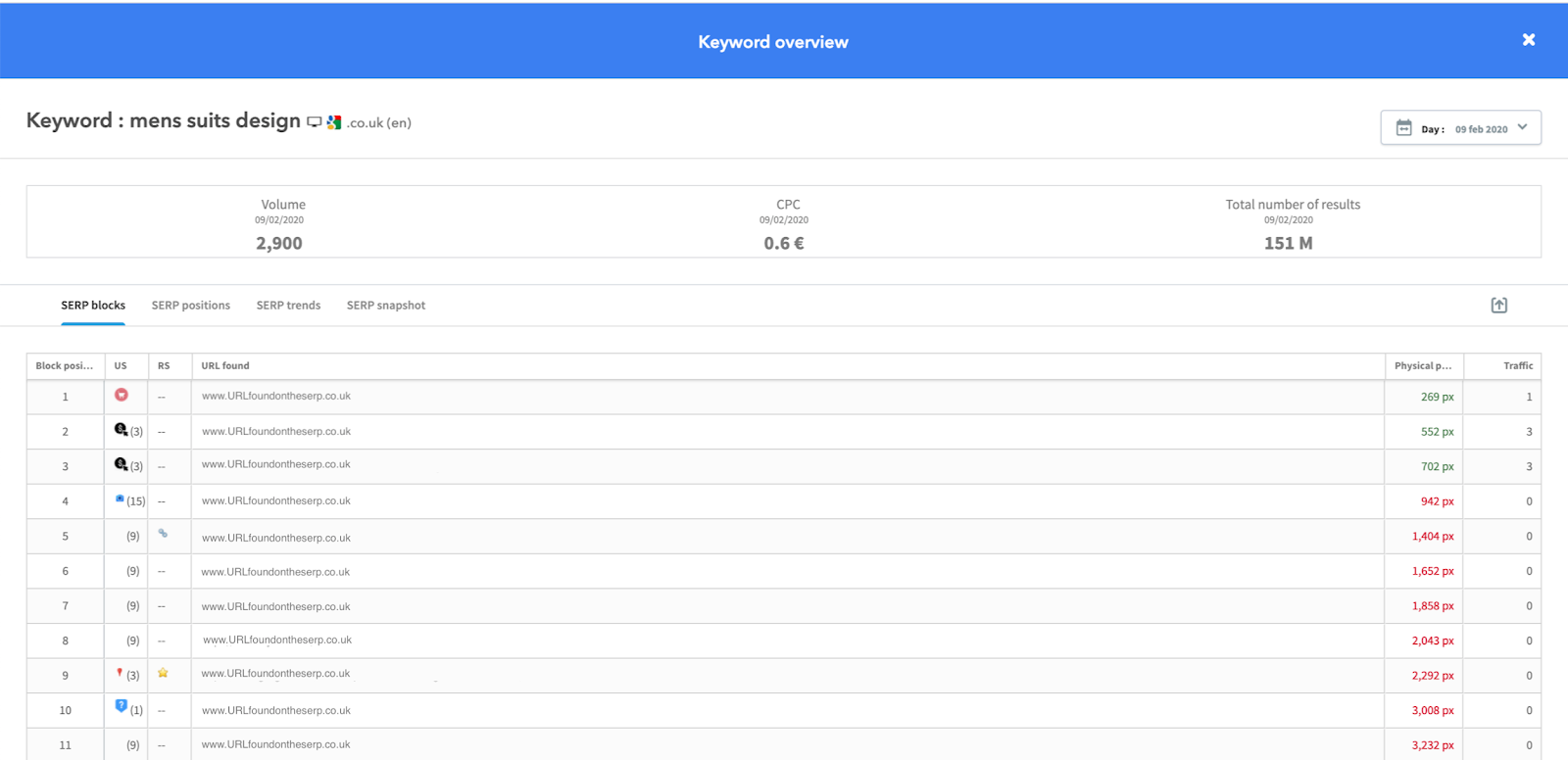 Block position tells you the position of the specific block (shopping, paid, organic, image, video etc) on the results page.
In the above screenshot the shopping icon indicates that the shopping block is the 1st block on the page. The PPC block (black S icon) is in Position 2.
Under SERP trends for the keyword expression "men's suits design", you see this

This shows you the trends on the results page for this particular keyword. It shows you where opportunities lie to get more exposure and presence on that keyword on the results page
It also shows you how many of the results for this keyword expression appears in organic results, images, videos
Why I like this feature:
'Video results' is an opportunity for your URL to achieve better visibility. Since the video block appears at the top of the page, your URL would be more visible by users if it appeared in that block. Your content should therefore appear in the form of a video rather than a blog post for example.
This feature literally shows you where opportunities lie to better your online visibility. By knowing this, users can adapt their SEO strategy to take advantage of these opportunities and rank higher on the SERP!
Top Ranked Domains and URLs & Share of Traffic

When you scroll to further right, for each keyword expression you get an average share of traffic and CTR generated. You also get the Top Ranked Domain for this keyword expression, alongside the URL.
Why I like this feature:
By knowing which URL is triggered by a keyword expression, you can put it through Myposeo's "Content Analysis" feature. This will analyse the content of the page and pull out high-ranking keywords. You can then incorporate these keywords into your own conten to rank better on the SERPs! You can find this in Myposeo's Toolbox on the right side navigation panel.
Likelihood of appearing on the SERPs
Under the SEO Visibility Audit, there are two intesting columns that show up – the "SEO Physical Coverage > 800px" and "Physical Coverage (SEO)".
"SEO Physical Coverage > 800px" shows you how realistic it is for the keyword to trigger site's above the fold. The fold is made up of 800 pixels and hence, it tells you the likelihood of appearing with Pixel Ranking of less than 800 pixels.
Physical Coverage (SEO) on the other hand, does not take into account the fold. It tells you how likely it is for the keyword to trigger a site anywhere on the SERP results page. That means, you could rank below the fold as well with that keyword.

How to read this
The progress bars under both columns appear like a traffic signal. Red is bad, Yellow is average and Green is good.
When you hover over the progress bar, you will see a number followed by a % sign. This tells you that there is an X% chance that the keyword will appear rank a site above the fold (> 800px) or on the page in general.
The keyword expression "find the trousers upgrade diagram wolf part 4" has a medium (38%) likelihood of appearing above the fold. We know this because of the yellow progress bar under SEO Physical Coverage > 800px. The same expression however, has a strong (60%) likelihood of ranking on the page overall, anywhere between the 801 pixels to 3,821 pixels.
You can also filter the results so you only view the keywords that have a good change of triggering sites above the fold. This will give you a clear idea of what keywords to include in your content. See image below:

Why I like this feature:
It shows you opportunities where you can rank organically! You have the option of seeing a list full of keywords that will let you rank above the fold!
Myposeo Pricing
Myposeo offers 4 different pricing plans with plenty of features. Here are the overviews of the packages:
Starter 18€/mo
With the cheapest plan of them all, you will get:
Competitive analysis
Search for keywords
Position tracking
Alerts of changes
Pro 99€/mo
With the Pro package, you will get everything from Starter, plus:
Keyword selection
Market analysis
Custom reports
SEO & PPC data
Insights 499€/mo
This package offers all of the features from Pro, plus:
Frequency choice
Competitor tracking included
External Connectors
Support & CSM
Agencies – Price on request
This custom plan will get you all of the features from the 3 plans, as well as:
White Label
Import data history
Data Studio Connector Support
Automate Sending PDF
To see a full list of features and detailed description of each package, make sure to visit this page.
MyPros and MyCons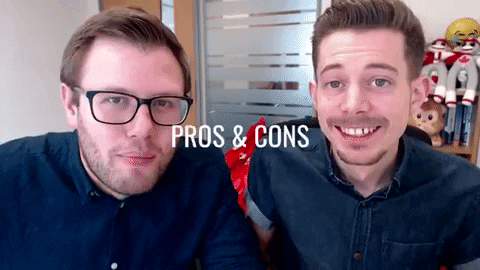 Now that you have a pretty good idea of what to expect from Myposeo, let's cut to the chase. 'Is it any good?' Here, we're going to take a look at the pros and cons of this tool:
MyPros
First, we'll take a look at the best bits of Myposeo:
The price is right –

For the number of features included, Myposeo's pricing is incredibly reasonable

.

T

he

Basic package includes pretty much everything that an individual, startup or small business is likely to need. Although customised packages are more expensive, the additional options definitely justify the price.
Easy Access –

Myposeo is 100% mobile friendly! Which means that it's really easy to view your results at any time, wherever you may be. The easy to use dashboards mean that results really are 'at a glance'.
Unique features –

As mentioned in the previous section, my top 5 favourite features from the platform definitely exceed expectations. For example, Pixel Ranking is a huge selling point for this platform, offering tomorrow's technology today. C

onsidering the

speed at which technology c

hanges

, it's worth investing in a tool which offers something new and different. Regular updates
Above all, Myposeo is incredibly proactive when it comes to user feedback. They constantly update their platform according to user feedback and so is always improving.
MyCons
So, now that we've covered the great, let's take a look at the not so great:
Occasional Data Discrepancies –

Although Myposeo is a fast and efficient platform, one thing I did notice was a discrepancy between the SEO and analytics data results collected from Myposeo and other tools like Google Adwords.
Manual Report –

Unfortunately, Myposeo doesn't currently offer automatic report generation on demand which, for such a comprehensive tool is a little disappointing. Users have full control on what their reports will look like however. T

he personalised reports can be edited so you include only the key data you want to see.

This however, can be time consuming.
Additional keyword costs –

W

hile

Myposeo's package prices are quite reasonable, users

may have to pay to add competitive keywords to existing projects.
Additional engines –

As with the competitor keywords, Myposeo charges customers for positioning tracking on additional engines which seems a little unfair. Hidden or extra charges are a real turn off for customers who are on a tight budget.
Myposeo alternatives
SEMRush is a popular, massive content marketing SaaS platform that provides you with tools to do your internet marketing the right way. From page audits, through extensive keyword research to suggestions for your content. SEMRush offers all of that and much, much more. Apart from that, there's the community and a lot of free material to learn SEO such as webinars. Brands such as Marriott, InVision and GoPro use SEMRush for their internet marketing purposes.
Ahrefs
Ahrefs is another large suite of tools for internet marketers and SEO specialists. It has all you will ever need for marketing your or someone else's business. They also offer a lot of free learning material and a large community to answer your questions. Large brands have put trust into Ahrefs such as LinkedIn, Uber and Netflix.
Moz
Moz is another highly popular tool for internet marketers. It offers anything you'd want from an SEO tool, and they have some freebies as well. You can get the free version of the platform, which does have some useful features, although the Pro option is what it's all about.
Conclusion
There's absolutely no doubt that Myposeo is a really useful tool. While its definitely not the only keyword tool available, it uses up-to-date tech that provides accurate results.
The unique and innovative Pixel Ranking feature is sure to be a draw businesses are looking for another way to enhance their SEO
There are a few downsides to Myposeo but I believe they can be filed under 'teething problems'. It's clear that their issues will be resolved soon making it a more streamlined product. The positives definitely outweigh the negatives.
In conclusion, if you're serious about SEO and crazy about keywords, you definitely want Myposeo. At the very least, we recommend that you take advantage of their Free Trial to see what you think!