It is no surprise that FindThatLead is a SAAS (Software as a Service) that helps businesses find leads! But how effective is it, does it do what it is supposed to and, finally, is the tool good value for money? I've put Find That Lead to the test and have drawn several conclusions.
FindThatLead is a company that entrepreneurs can rely on to help expand and build their businesses by providing access to new customers with similar interests. FindThatLead makes it easy for freelancers, agencies, or anyone in general who needs assistance finding targetted consumers.
I hope you enjoy reading this review and it helps you make a well-educated decision in regards to whether or not to buy the tool.
Who uses FindThatLead?
I don't need to answer this question in many words. FindThatLead is used by some of the biggest international firms around the globe, including Zappos, BMW, Deloitte and Salesforce. The big boys love it – enough said!
What is on offer?
FindThatLead helps businesses find new leads based on website traffic and I have found that it does exactly what it says on the tin. The primary focus is to act as a lead generation app but it is also a prospecting tool. Can be used for cold outreach, email outreach, and HARO campaigns. It can find the phone number for a potential customer!
The SAAS comes with 6 key services and I'll take a look at them all.
FindThatLead is a business to business (B2B) tool that is targeted at the Sales and Marketing departments of a business. As you will discover when you read on, there are plenty of benefits available that will help both the Sales and Marketing Departments.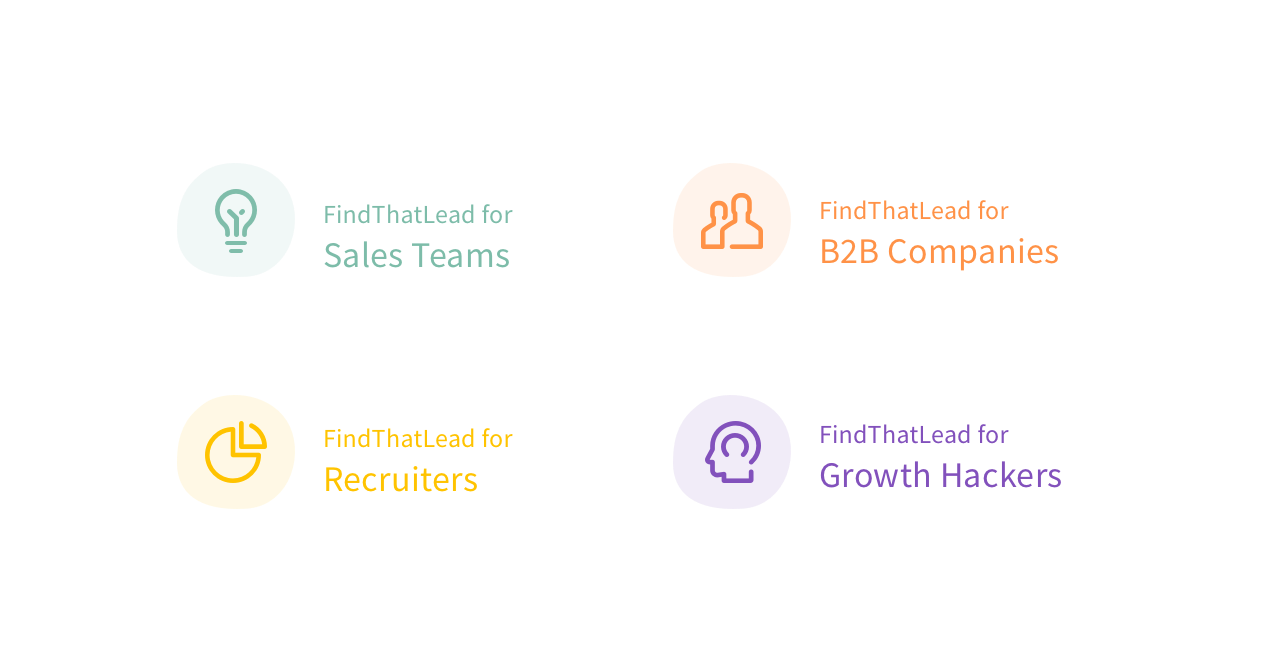 Lead Search and Domain Search
Using the lead search feature is a piece of cake. If you want to find an email, all you need to do is have the first name, last name and the domain of the company. Once you submit this information, the tool will provide you with email addresses. It is worth noting, the emails may not actually be correct!
There is a confidence percentage that appears next to the address. If you get a result with 100% – you're laughing! The email address is certainly genuine. If, however, you get a result of 10% – you should expect a bounce back when you send the mail! Still, this feature saves you a lot of time.
If you want to identify a number of emails at a specific domain – you can do so easily. Enter the domain name into the interface and just like magic, they'll all appear. Finding emails becomes a walk in the park.

FindThatLead – Email Verifier
There really isn't much to write about the Email Verifier tool and I don't want to waffle. FTL confirms that this tool will allow you to "take the guesswork out of bounced emails and have our advanced algorithm quickly verify an email." To summarise – this tool will assist you in your emailing and will stop you from spending buckets of time sending emails to the wrong people. It's a smart feature, but one you would expect to have as part of this package.

Email Sender
Digital Marketers – this is your dream come true. The Email Sender is a fantastic tool that allows you to conduct targeted email outreach campaigns to very carefully selected users. Gone are the days of needing to overpay for run-of-the-mill data lists that disappoint. Instead, use the email finder that is available to you as part of the FindThatLead experience.
FindThatLead state on their website that this tool will allow you to send emails "with all the sales funnels and analytics you need to assess performance and grow your business." Therefore, you are not just sending mails as a wild punt. Instead, you're sending emails that you can track and this will surely help you master the art of outreach campaigns using the SAAS – over time. Good luck!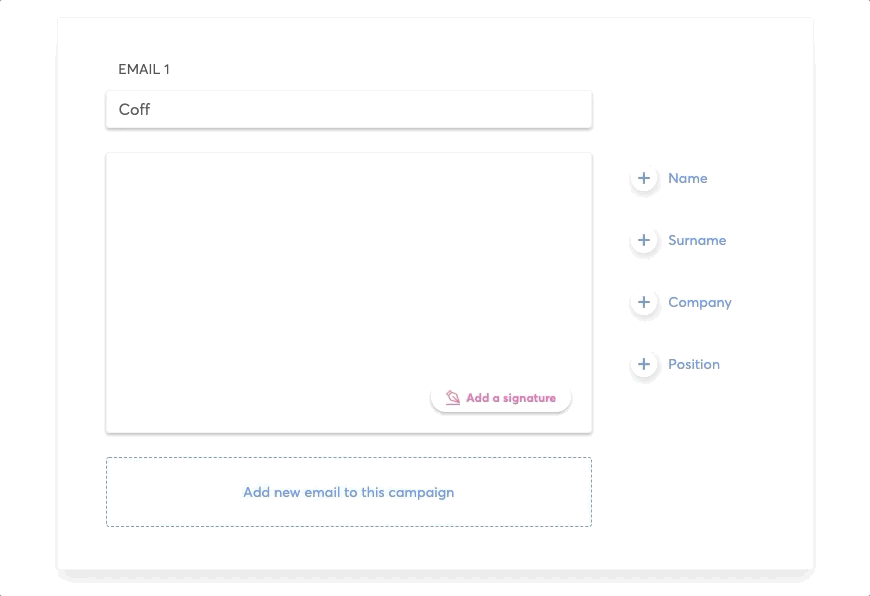 Prospector
The Prospector sounds impressive and it is. This is used to find really specific prospects. You have six options that will help you narrow down your email addresses. These are Location, Company Name, Company Industry, Company Size, Job Title and finally, Member Skills.
From a sales point of view, this tool is really useful. If you are a manufacturer, for example, you can search for members of the purchasing department at companies who could become clients and reach out to make some great deals. Perfect for specified email campaigns!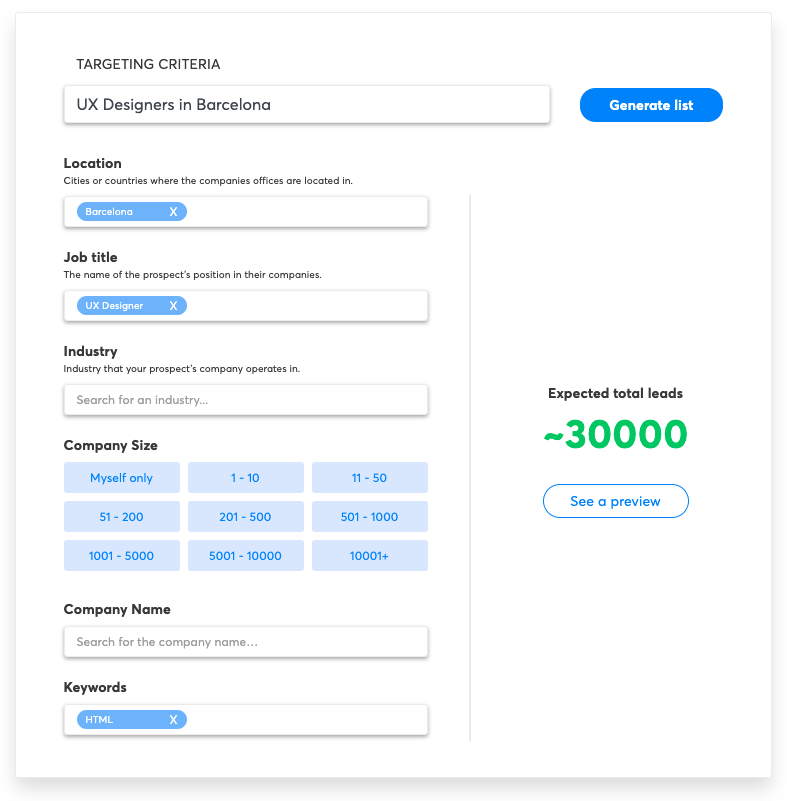 Social URL Search
Have you ever come across someone on social media and thought to yourself – "I wish I had their email address because they're almost certainly going to want to hear what I have to say?" Ill, this feature is simply marvellous!
All you need to do is enter the URL of the profile you have found in the software. Then, the email address of this user will appear. One slight problem that you may be frustrated by – this feature only works with LinkedIn and Twitter. Therefore, forget using Facebook and other social media platforms for the time being.

Chrome Extension
Chrome extensions are seriously under-rated. Through experience, not many people actually use them. If you add FTL to your shopping list, you'll want to get the Chrome extension immediately. It is excellent and exceptionally easy to use.
The Chrome extension is a life-saver. Rather than having to log in to your FTL account every time you want to use it; you can simply use the extension to find the email addresses you need on the web page you are currently on. These results are instant and the process is stress-free. This extra really is a nice touch.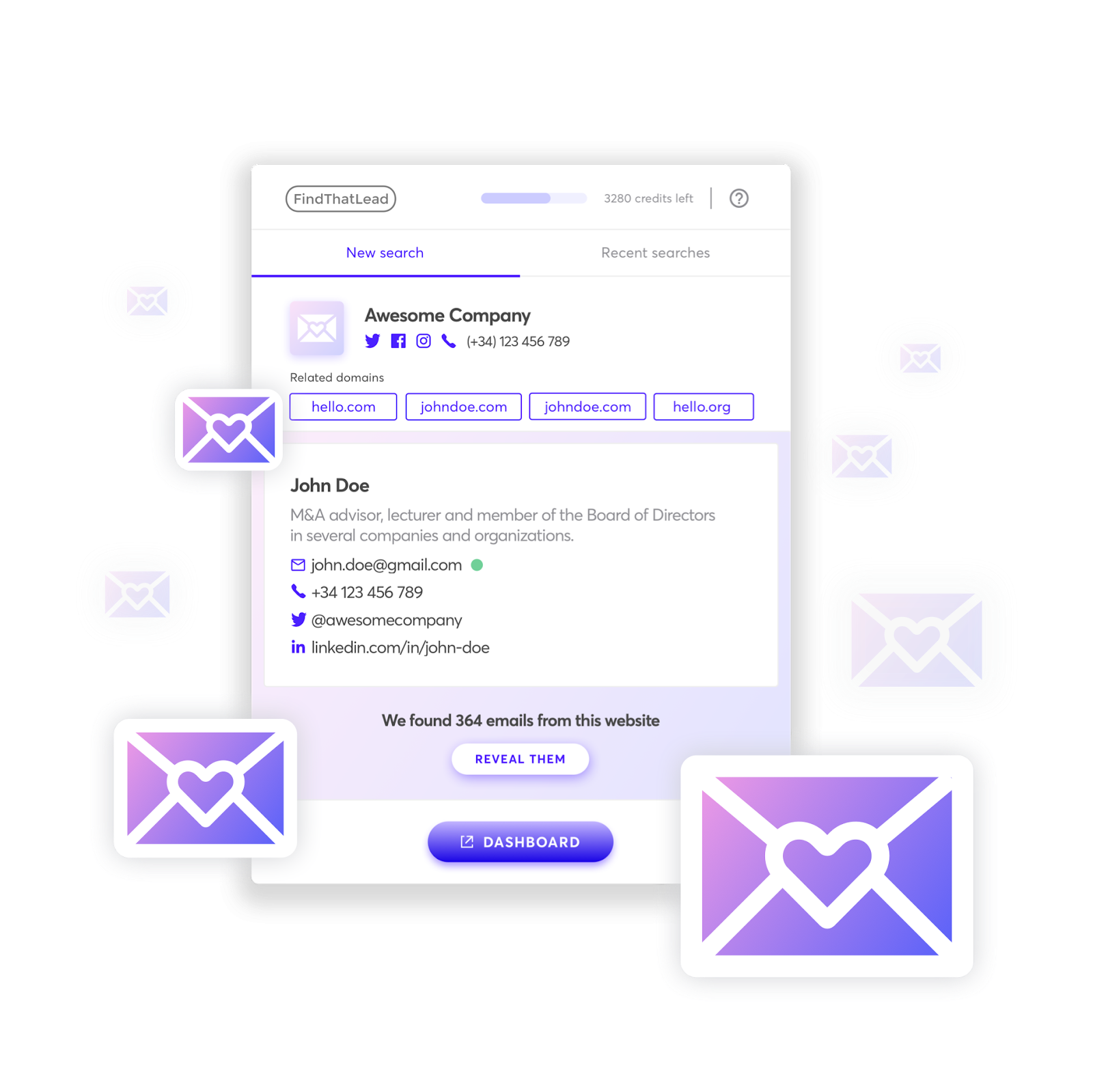 Upload CSVs to your account in seconds
You can bulk upload domains etc. that you are trying to find emails for. If you think about this, it will save you a huge amount of time! At the click of a button, you can start searching for hundreds, maybe thousands of email addresses. Just sit back and relax. You can also upload CSV's with social media URLs. Pretty neat, right!
Scrab.in
FTL includes Scrab.in in the, but they fail to explain what it is on their website. So, I did some investigating. Check out the short tutorial video if you get a chance.
Scrab.in is an additional extension that allows you to search anyone's LinkedIn profile platform and find anyone's personal details that you please. You can also click on the icon at the top of your web browser and start searching profiles immediately. Maybe the best feature of Scrab.in is the automatically generated CSV file that it generates for you (prospects).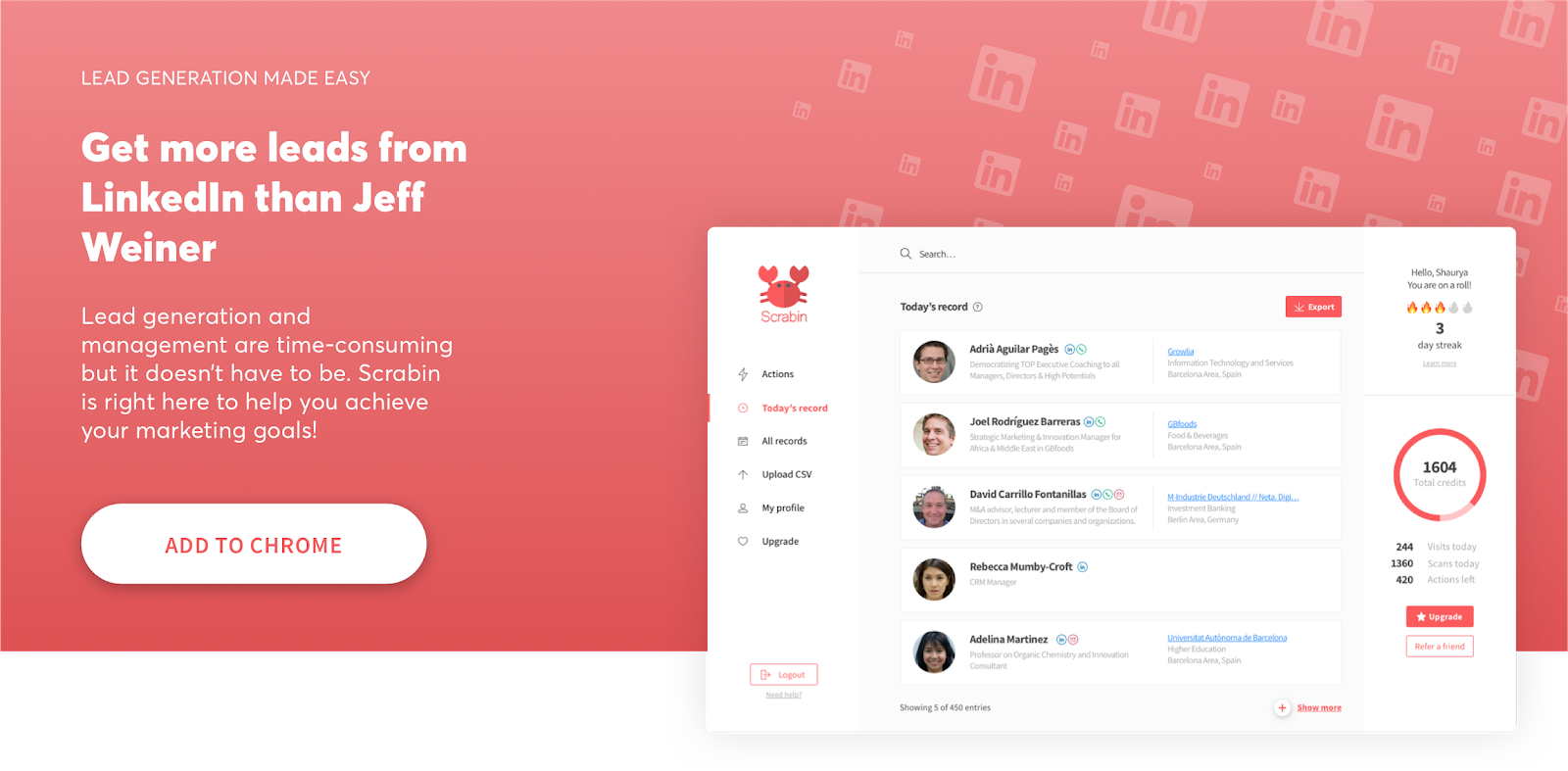 Zapier
Zapier is an add-on that will allow you to easily sync the tool with your CRM system. It is well worth contacting for more information as their website is very bare. It does show that the tool syncs with Salesforce, Zoho and some additional CRM systems.
How much does it cost?
The pricing below is based on the pay monthly option. It is worth noting that if you decide to pay for the year upfront, you will get 20% off. If you have got the cash flow, make sure you grab yourself a bargain.
Growth Package $49/mo
The lowest cost paid solution is the Growth Package. This will cost you $49 per month. So, what do you get for your $49 per month? I'll summarise the package for you.
5000 monthly credits
Chrome Extension
1 user
2 campaign accounts
Send up to 400 daily emails per account
Prospector
Bulk processing
Customer support
Startup Package $150/mo
The Startup package is fully equipped for a large and active sales team. The most stand out features of this package are the massive number of credits and multiple users.
The Startup Package includes everything from the Starter Package, plus:
18000 monthly credits
4 users
4 campaign accounts
Send up to 500 daily emails per account
Suite Package $399/mo
The last package is perfect for bigger companies and comes with all of the features listed in Startup, plus:
30000 monthly credits
Chrome Extension
6 users
10 campaign accounts
Send up to 750 daily emails
Have a taster – it's on the house!
Unlike a lot of SAAS, FTL is offering everybody a free version that you can register for in under a minute. Simply complete the short form on the free-trial page and you're done. If you're expecting a thorough tool and a bundle of prospects immediately, it isn't going to happen. In truth, the free tool is a great way of seeing what you can access when you put your hand in your pocket and invest in the software.
Just so you're aware, the free service comes with:
50 monthly credits
Chrome Extension
1 user
1 campaign account
The ability to send up to 250 daily emails
Be aware, you'll be missing out on:
The Prospector
Bulk Processing
Customer Support (no surprises here)
Find That Lead crew will help when you get lost
As you would expect, there are plenty of support options available to you, should you need to make contact with FTL. Firstly, there is a useful helpdesk on the FTL website that is worth checking out. In fact, their help desk is a sight to behold. It is split up into 8 sections: Basic Information, Prospector, Appsumo, Campaigns, Legal Information, Chrome Extension, Spreadsheet Addon and finally, GDPR. GDPR is a really important subject and I cover it later in the review.
While the ease of use is there, you may face a complex issue that no helpdesk in the world can help you with, there are more support options available to you. Some people will find the helpdesk service painstakingly slow and a real pain in the backside. Thankfully, a support team is available (unless you're using the free package).
The website is available in multiple languages, including English, French, Spanish and Portuguese. Gone are the days of organisations only having one website written in English. Hats off to the FTL team for being so prepared for the international marketplace.
Growing in popularity is the online chat feature. FindThatLead has this and it is available to both registered users and potential clients. There is also email support available to everyone too. As you may expect from an international corporation, there is no obvious telephone number so if you want to speak to somebody directly, you will probably struggle. Bear this in mind before taking the plunge and purchasing the tool.
Are there any other email finder tools?
The £1 million question – how many competitors are there? The answer – a shed load! FindThatLead may sound like it's fairly unique but there are plenty of lead generators out there. Without a doubt, FTL is in the top 10. But it is well worth shopping around and making your own conclusion.
Excluding our subject matter, 10 of the most popular lead provers are Uplead, Hunter.io, Voila Norbert, Aeroleads, RightHello, Zoominfo, SalesGenie, Leadmine, LeadFuze and Anymail Finder.
There are other lead generation platforms out there, but they don't do the hard work for you. Therefore, you'll have to get your hands dirty and this can be rather time-consuming! An example – LinkedIn.
A quick word of warning – don't mess with GDPR
As you'll already be aware, GDPR is now in place and it is a big deal. Make sure you remain compliant with GDPR rules and regulations when using the data generated from FindThatLead. If you don't, your organisation may be struck down with a serious fine and this could be catastrophic. Use the data wisely and compliantly and you'll have nothing to worry about.
To their credit, FindThatLead has a dedicated section on their website to GDPR. I recommend you have a browse and familiarise yourself with the law for B2B.

We've reached a conclusion – is FindThat Lead a good value for money?
FTL is a ground-breaking solution that delivers leads to your sales team in a flash. In our opinion, it really is the bee's knees. It's user-friendly and simple to use. As you would expect, the tool will almost certainly help you find leads and grow your number of customers. However, there are some drawbacks to using the service, such as the missing data enrichment add-on.
As mentioned earlier, the FTL's clientele is seriously impressive and worth getting excited about. The list of users earlier in the review is a testament to the quality and public perception of FindThatLead. Nevertheless, the software is not a perfect fit for smaller companies who are not looking to break the bank. After all, the fully comprehensive service is pricey and could leave small companies out of pocket.
FindThatLead is not just a bog-standard SAAS that is behind its competitors. Whilst it may not be the best all-rounder, it is a powerful tool that will quickly generate leads for your business. It is well worth investigating further and the free version, whilst lacking substance, is a pretty good way to try before you buy.
I also recommend you only purchase such a tool if you have the in-house resources to use the hell out of it! It isn't cheap and therefore, make sure you get value for money from using FindThatLead.
The FTL website is a great way to get a further understanding of the software. However, the amount of useful content for prospective customers is poor. Each of the primary service offerings is summed up in little over one sentence. This may give you the impression that the tools aren't that good (if FindThatLead is not prepared to write much about them).
This further reiterates our point – try before you buy – you'll thank us later.